Have you started your Christmas sewing yet? Ha, ha. Funny. I generally start Christmas sewing on about December 15th, but I'm way ahead of the curve this year because I asked members of my Stash Bee hive to make Christmas blocks for my turn as Queen Bee last month. I realized I hadn't shared the tutorial here and thought I would do so!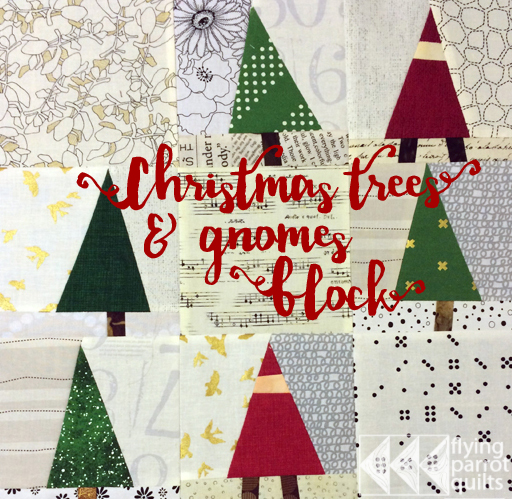 This block was inspired by this quilt, but a wonkier version. It's a great block for using up some of those scraps, and other than the open squares, doesn't require any sort of precision. These instructions are for individual 3×3 blocks that finish at 15″ square, but if you're making the whole quilt by yourself you could just as easily sew together the subunits in rows and columns.
Click below for the full tutorial!