A friend of mine is expecting her second child, and I made her this baby quilt (sorry about the picture quality; I ran out of daylight hours to take better pictures outside!):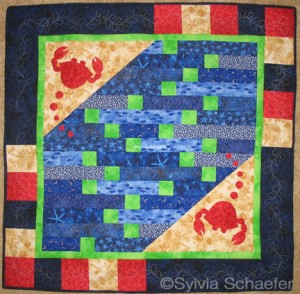 My friend wrote her dissertation on salt marsh invertebrates, so this was a natural choice for her baby's first quilt. (Gotta start 'em young on marine science!) I pieced the backing with some crab fabric that didn't quite match the front in color but was too cute not to use and the rest of the tan shell fabric.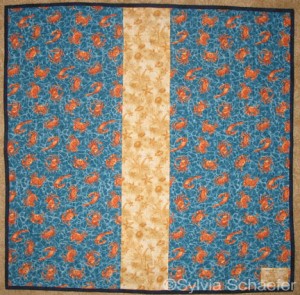 This is a slightly modified version of the Crabby quilt pattern by Bonnie Johnson and Loretta Shriner. If I were to make this pattern again, I'd probably distribute the green squares a little better along the outside edges. But overall, I think this turned out pretty cute!