I got some cute pillows for Christmas from my mom last year, but since they were Christmas-themed, I needed something for the rest of the year! So far I've only made a cover for the smaller of the two, but it was just the right size for this sweet Tula Pink embroidery design from Urban Threads!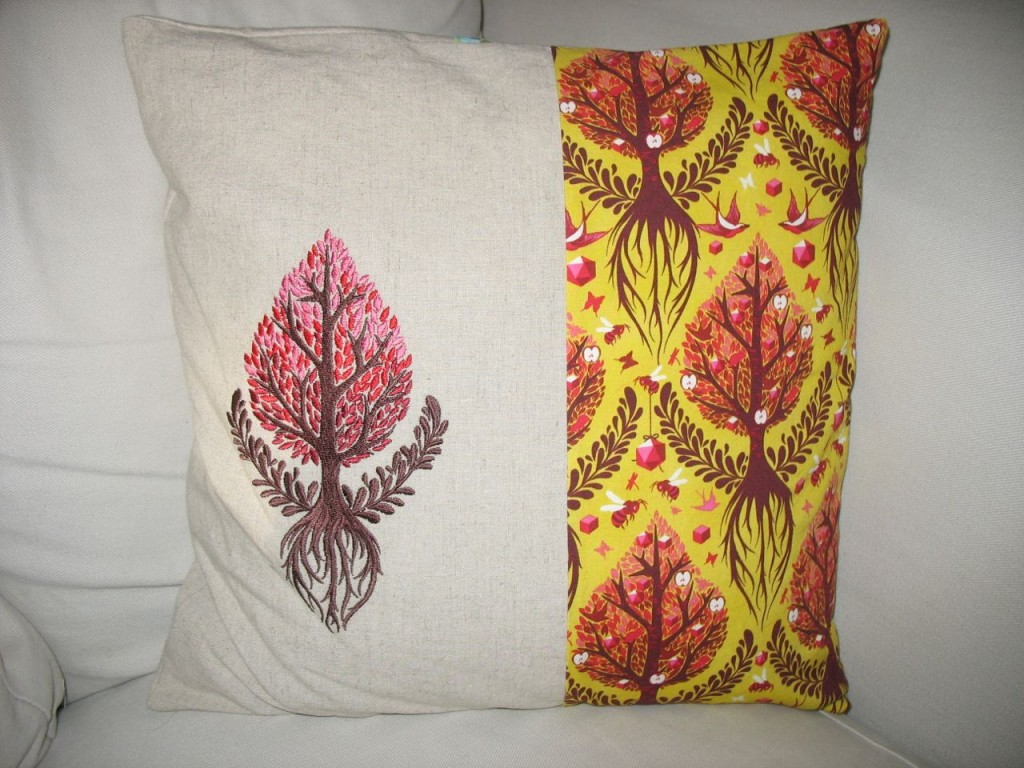 Naturally, I matched it with the coordinating Tula Pink fabric from The Birds and the Bees! I used some scraps from a different colorway of this print for the envelope closure on the back: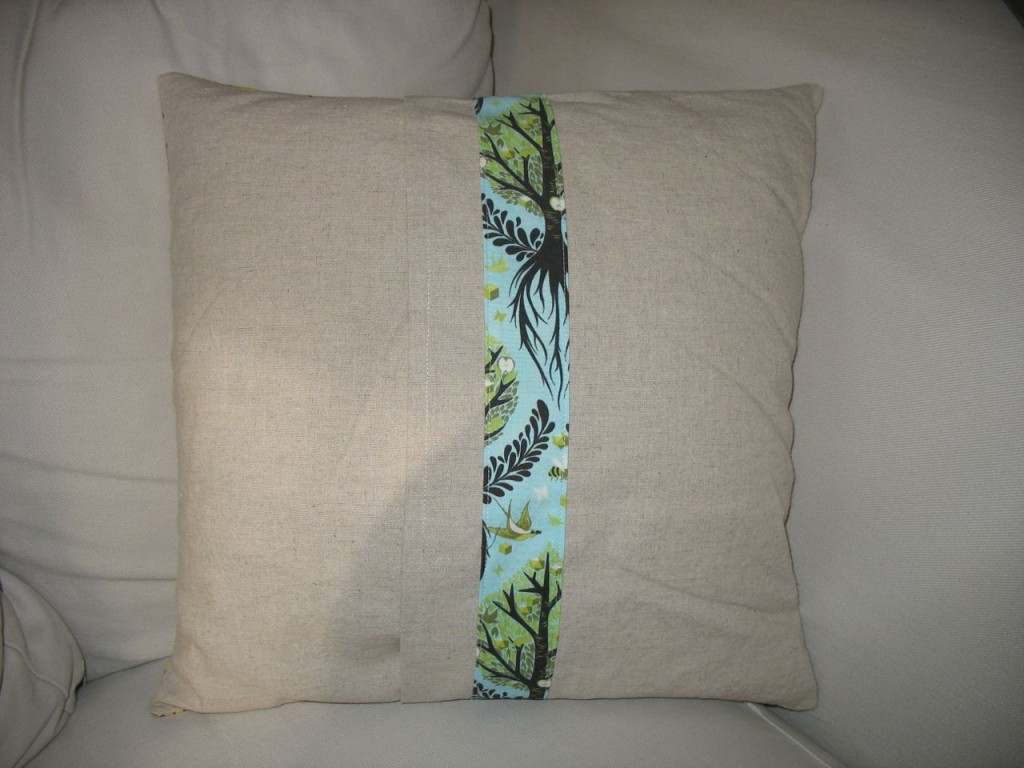 It looks pretty good in its new environment, I think, even if it does kind of blend in.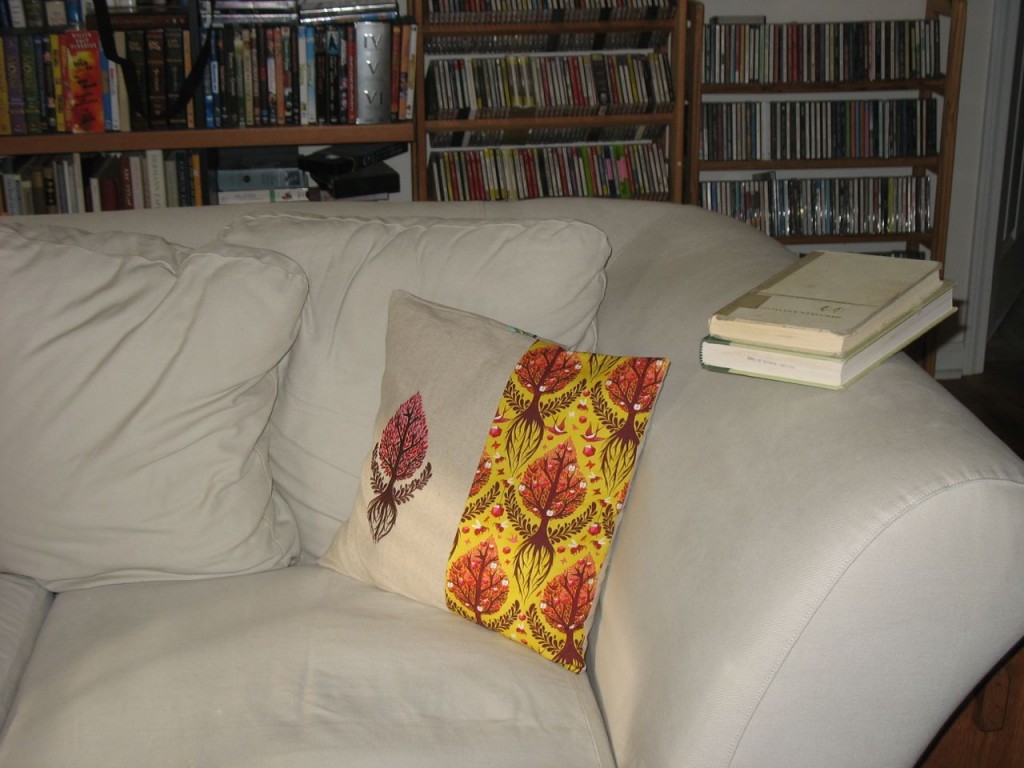 SaveSave