It's that time of year, when the spring quilt festival happens over at Amy's Creative Side, and this year I've actually got my act together enough to enter a quilt.
I blogged about this quilt recently, but here it is again: The Insane Red Artichoke!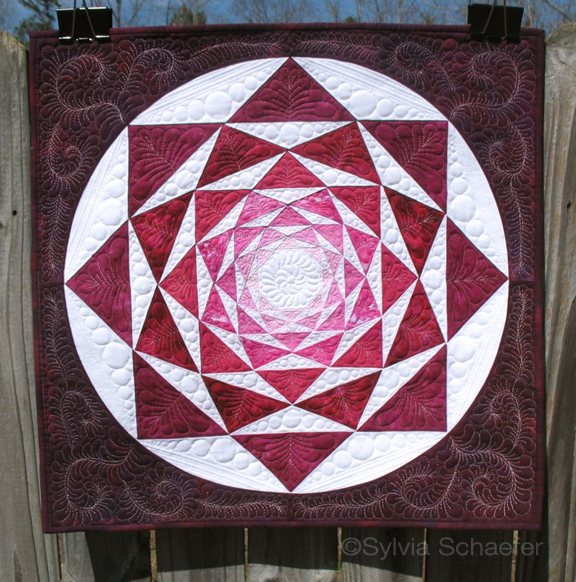 This quilt started life as a challenge for my local traditional guild to use two squares, superimposed on one another and one rotated 45 degrees, in a quilt.  I had to make it twice to figure out the best way of doing it–paper piecing came to the rescue!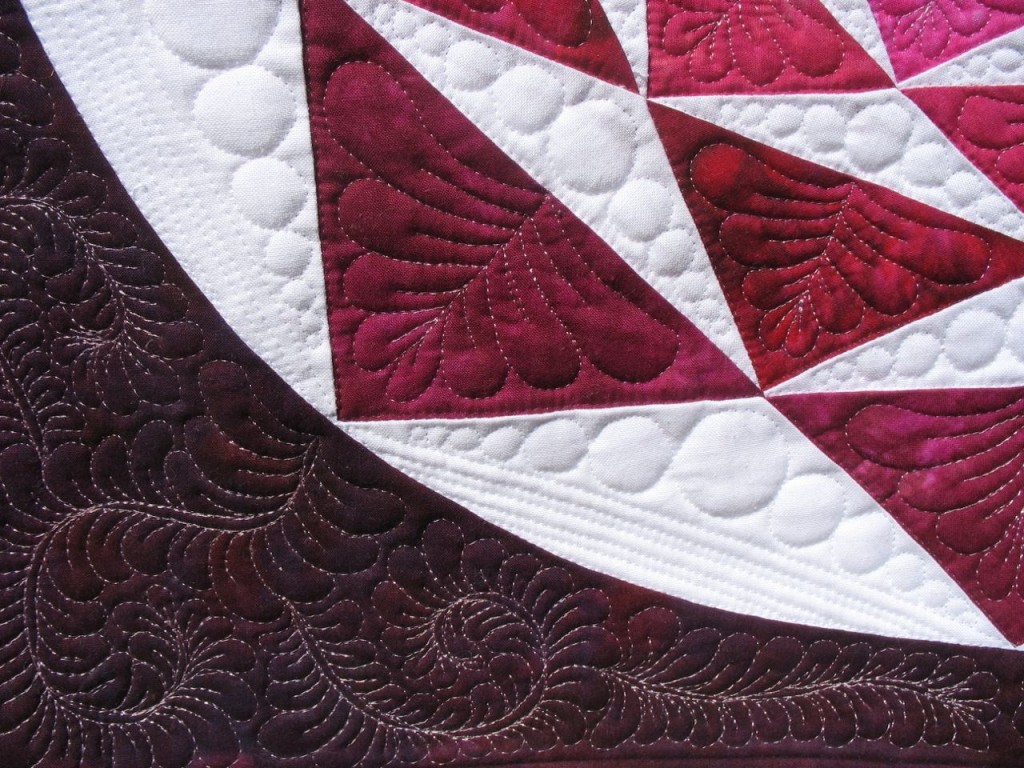 I've been into feathers lately, and I got a lot of practice in on this one! I'm feeling a lot more comfortable with them now.
Here's a shot of the back, which I kind of also love: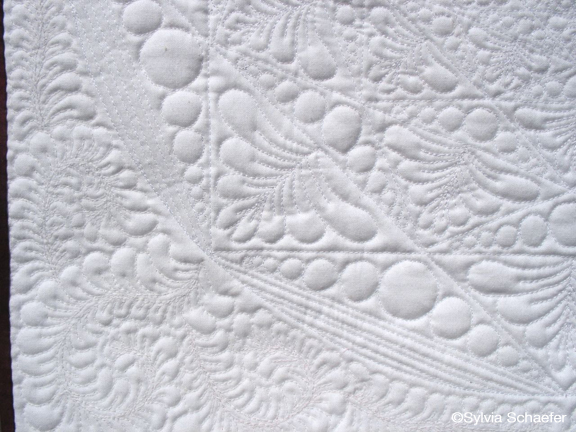 I finally managed to get this pattern written up and it's over on Craftsy now. (Big thanks to my mom for being my brutally honest pattern tester!)
Now hop on over to the current Festival and check out all the other inspiring quilts!