I've finished up the lone star quilt I've been working on this summer!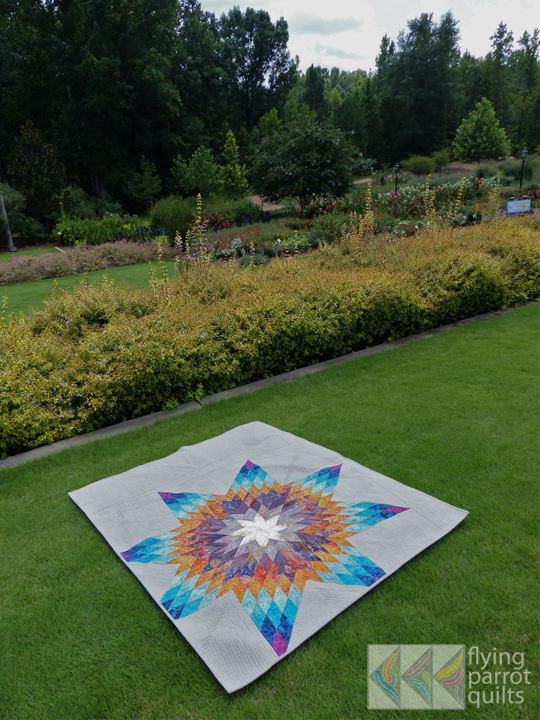 I was going for southwest colors, and I really like what I ended up with. I used batiks for the star (except for the very center, which is a fabulous rust dye from my favorite LQS) and Robert Kaufman Essex linen/cotton blend in Natural for the background and binding.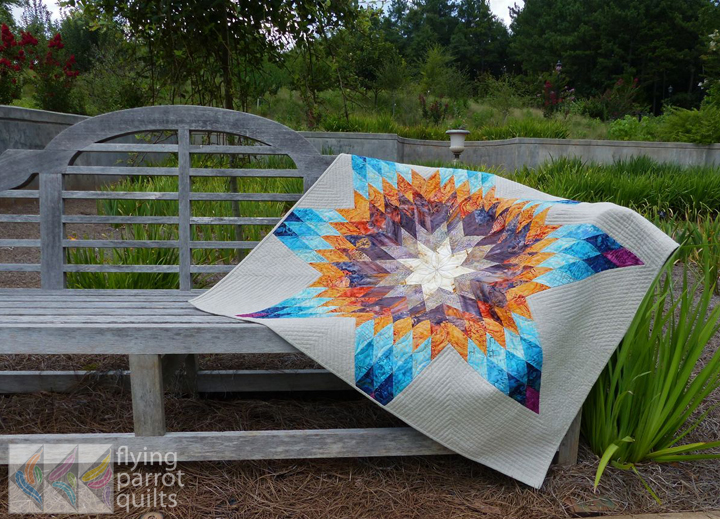 For the quilting, I mostly just echoed the star. I was going for ½" spaced lines, but they ended up being closer to ⅜" apart, since I just assumed that the edge of my walking foot was ½" without actually measuring it!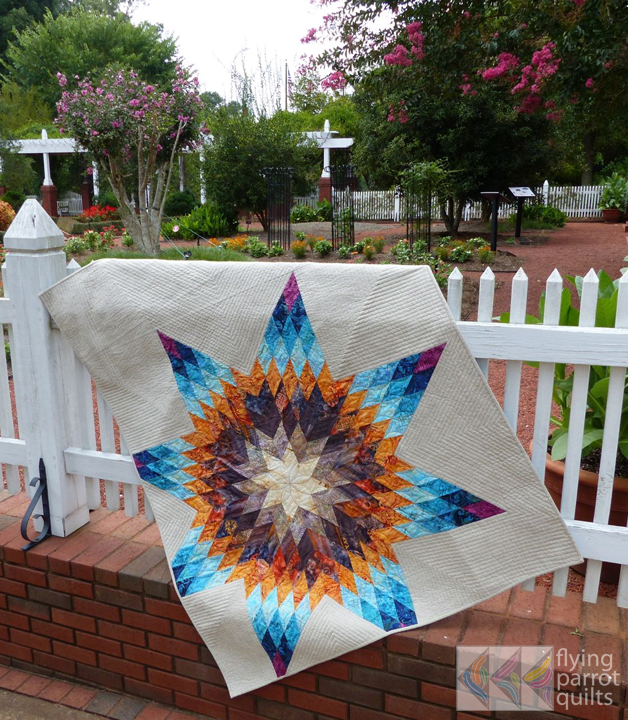 For the actual star, I quilted curved lines between the points of each diamond. I didn't manage to get the star to lie particularly flat, but unless you're looking really closely I think it works anyway!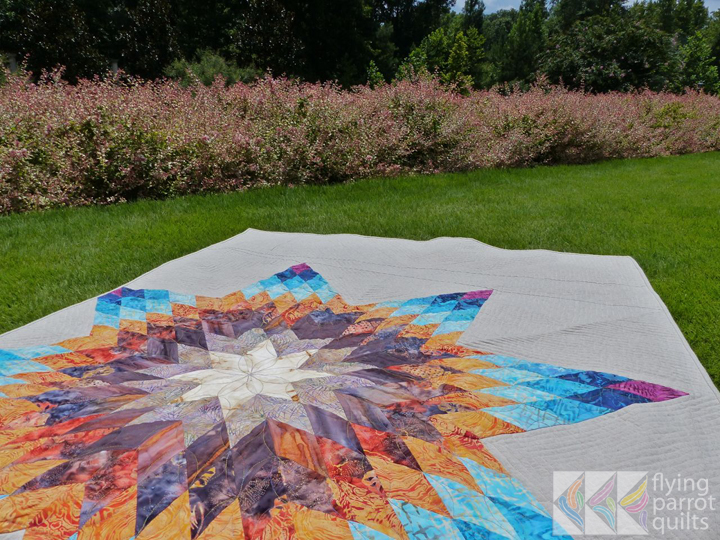 The backing is another batik–I always forget how very much I hate hand-sewing binding through batiks. The weave is so tight that it's a bear to push a needle through.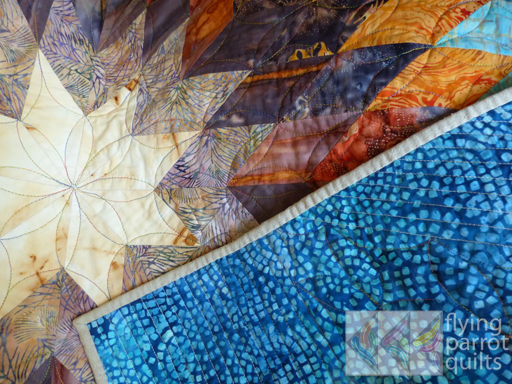 I took these photos in the botanical gardens near my home, and I did get one curious visitor stopping by to see what I was doing!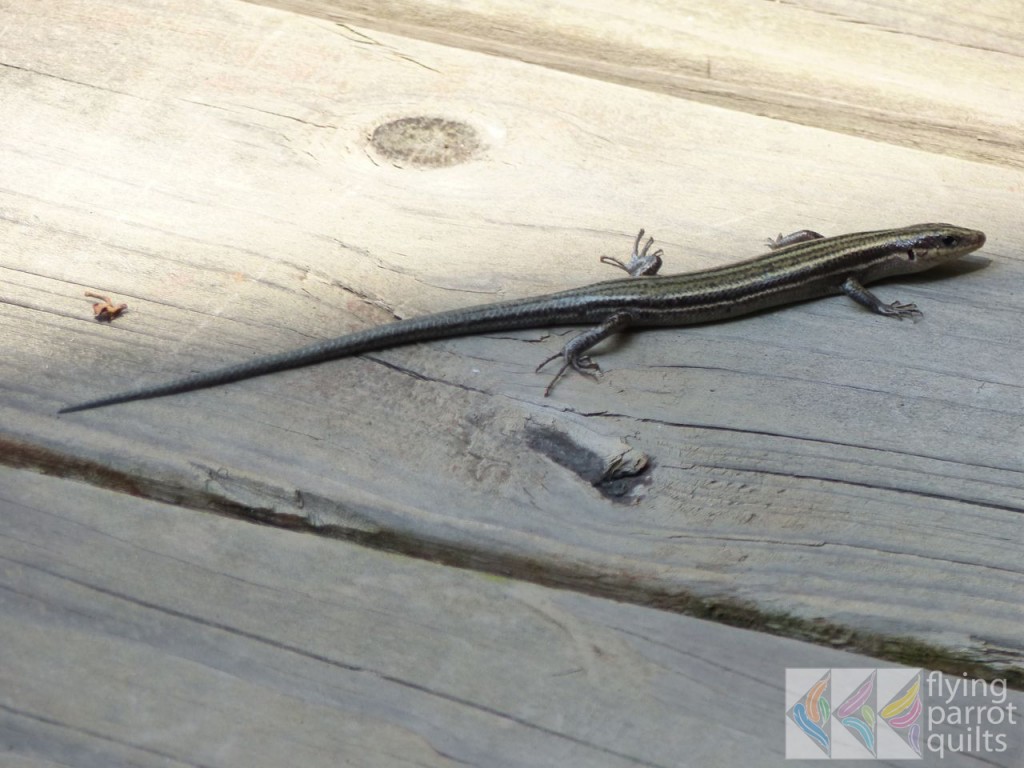 This quilt will now be heading off to a new home in, you guessed it, the Lone Star state!