I'm so excited to show you my latest science quilt finish, "Main Sequence"!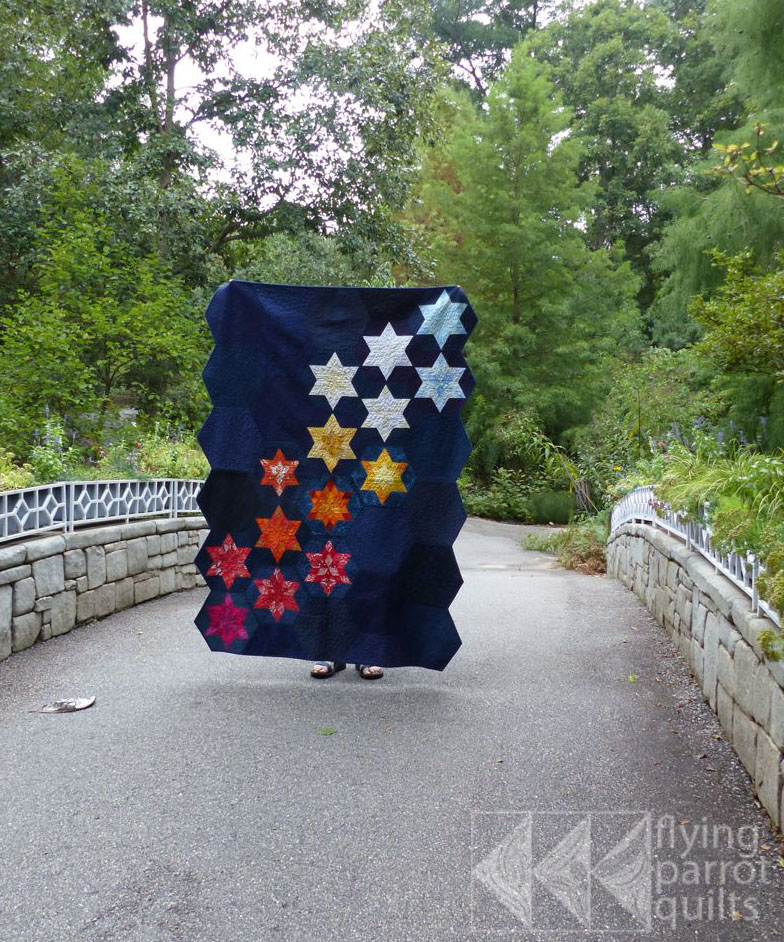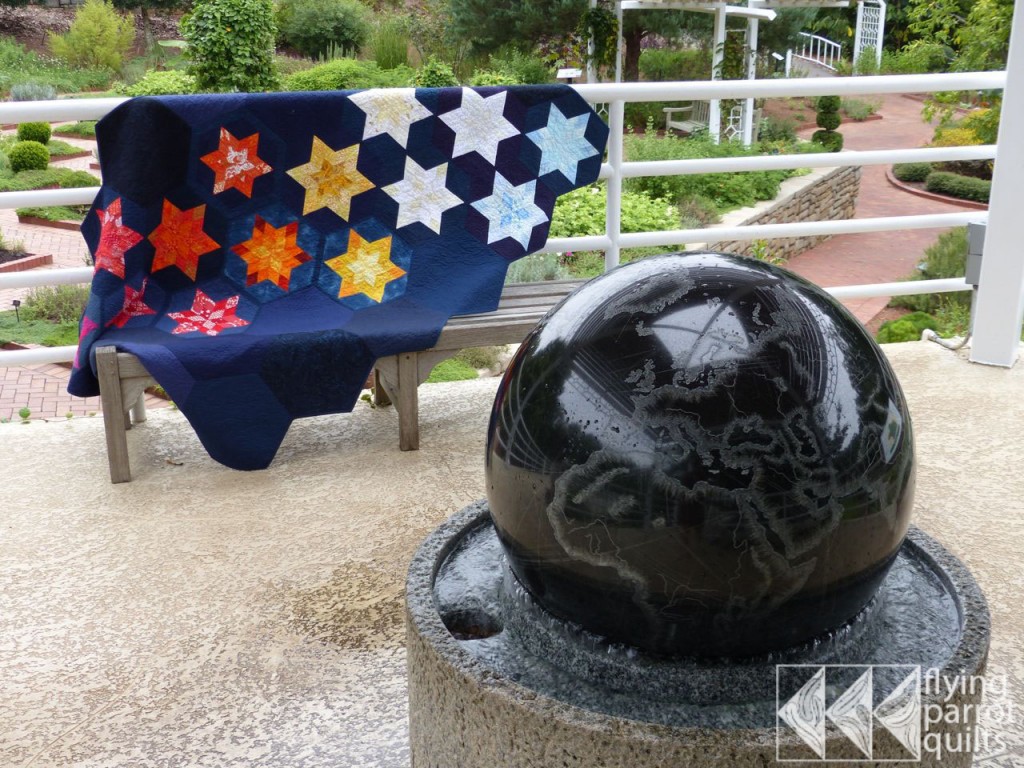 This is my quilty version of the Hertzsprung-Russell diagram and represents the main sequence of stars shown. Basically, this diagram shows the relationship between the brightness, the temperature, and the color of stars. (You usually see this diagram backwards, for reasons of convention. The quilt looks like that if you flip it on its side:
…so I'm not really sure which way I should call up, but for purposes of explaining it I'm sticking with the way that makes more sense!)
Just like something white-hot is hotter than something red-hot, as the temperature of stars increases the color changes from magenta to blue. The hotter stars are also brighter. For example, Sirius, the brightest star in the night sky, is a bluish star. So in the image below, temperature increases as you move right and brightness increases as you move upwards.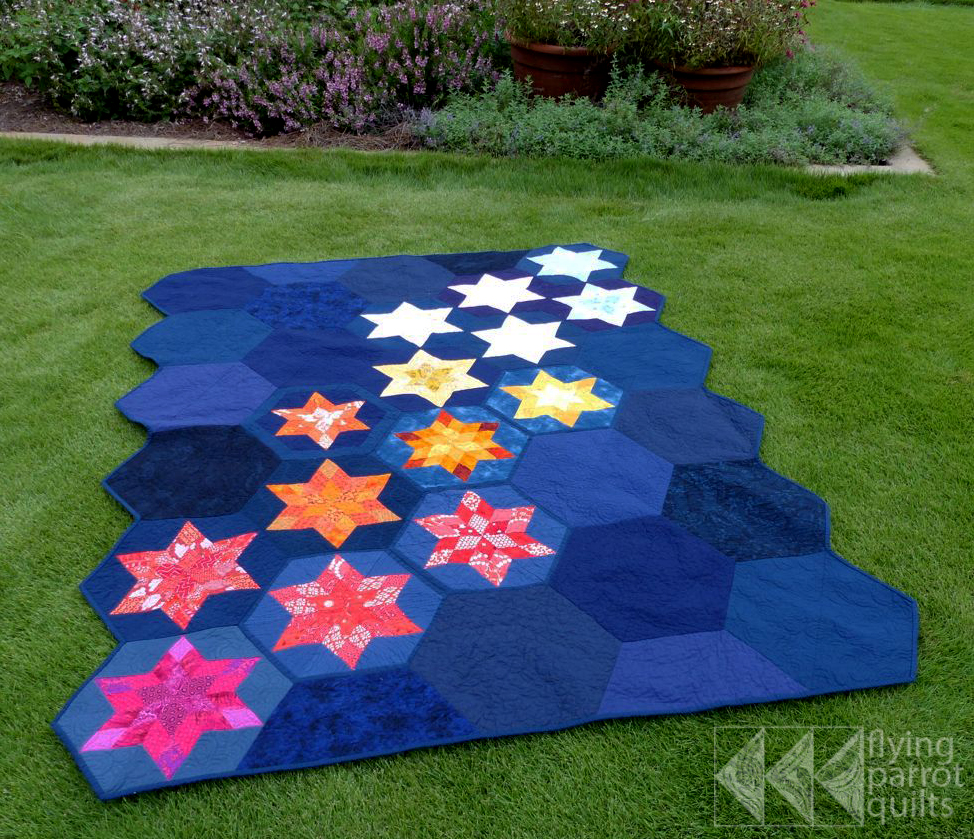 This quilt is made from the blocks I received as part of Stash Bee. I asked for blocks in all the potential colors of stars, and I got a really nice mix. Because everyone used a slightly different navy for the background of the stars, I decided to continue that in the negative space and used a whole bunch of different dark blue solids, with a few batiks and blenders thrown in, and then I quilted each hexagon with a different pattern.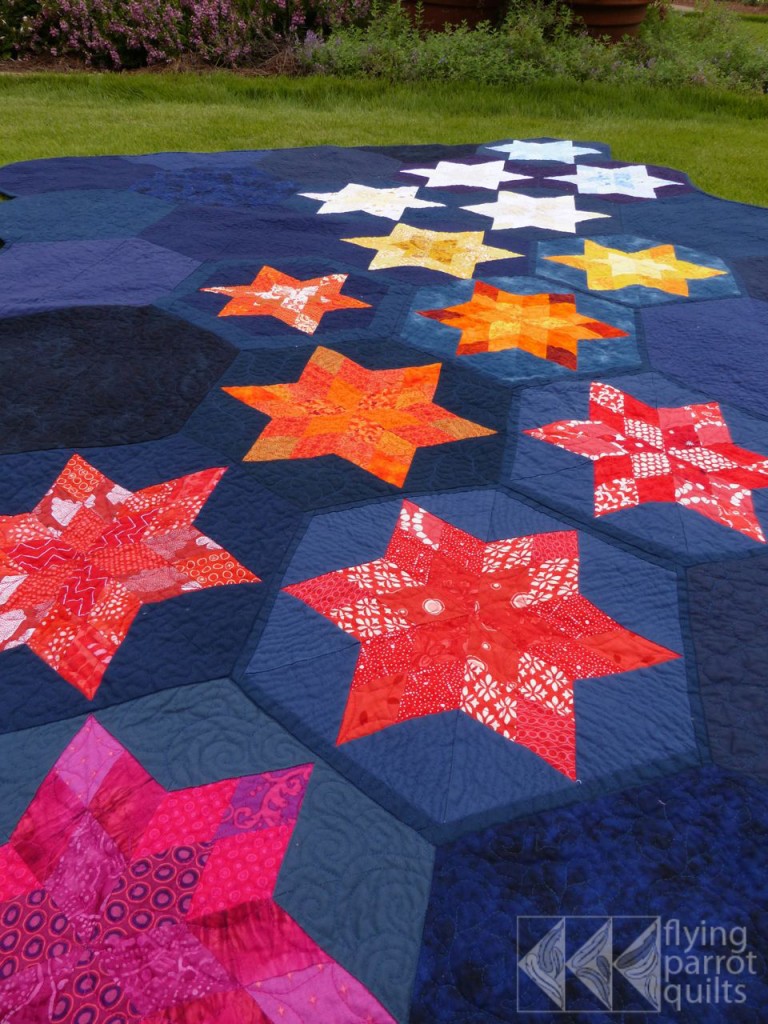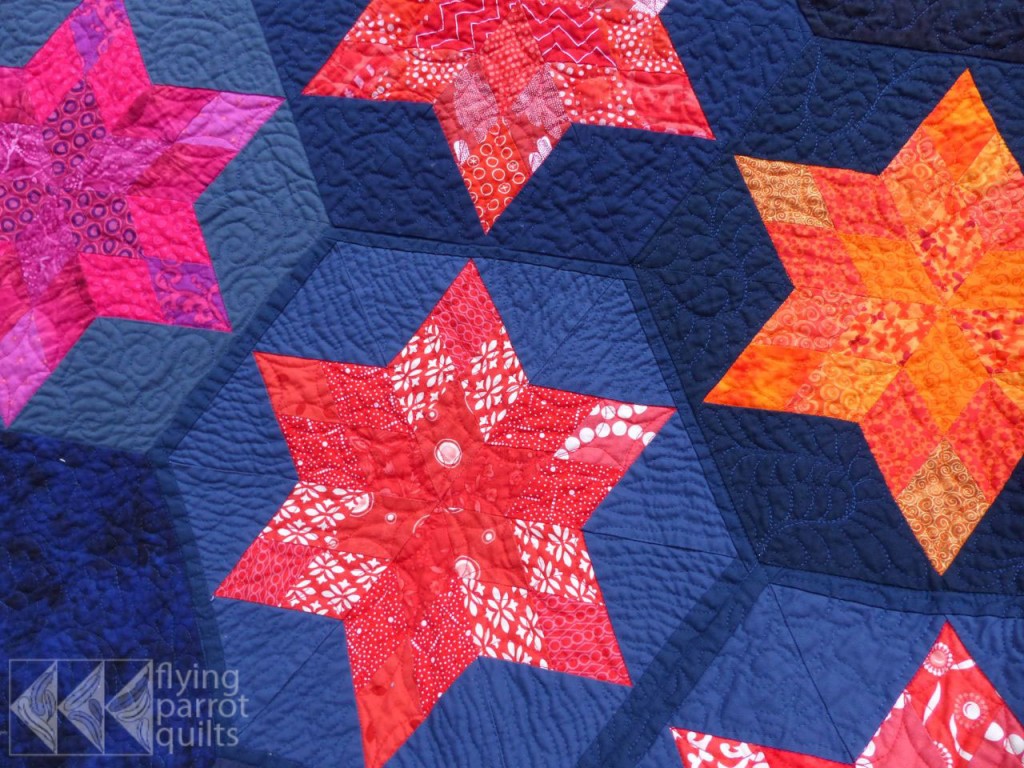 I sewed a pieced backing using two of the reject blocks I made when trying to figure out exactly which sort of star to ask for in the bee, and I included a label showing who made which block.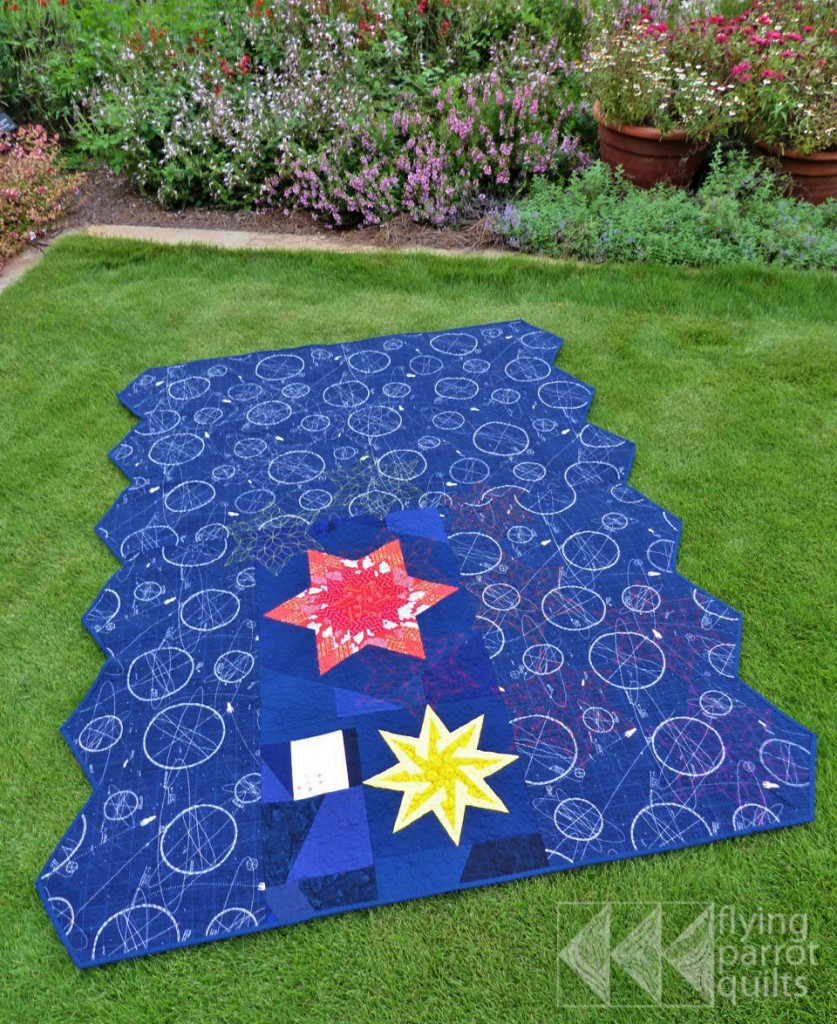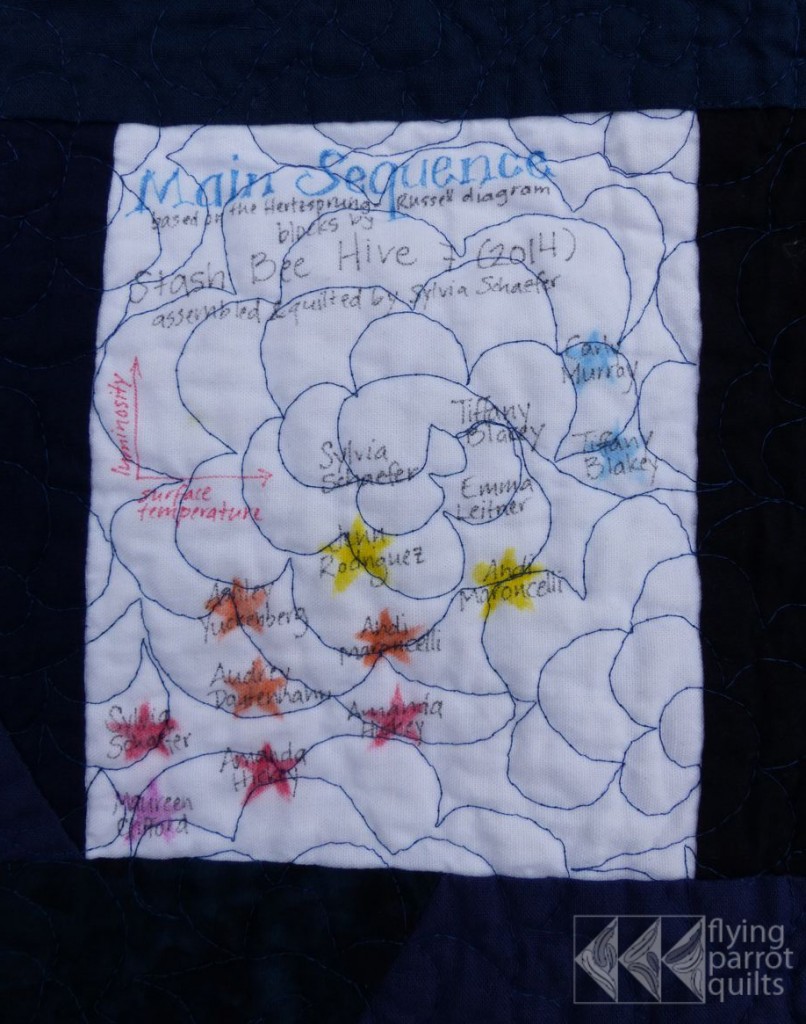 Do you see that backing print?  Backings usually end up being an afterthought for me, but not this one. It's from the Rocket Age collection by October Afternoon, and I have never loved a backing print for a quilt the way I love this one, because it is completely, utterly, sublimely perfect for the theme of this quilt: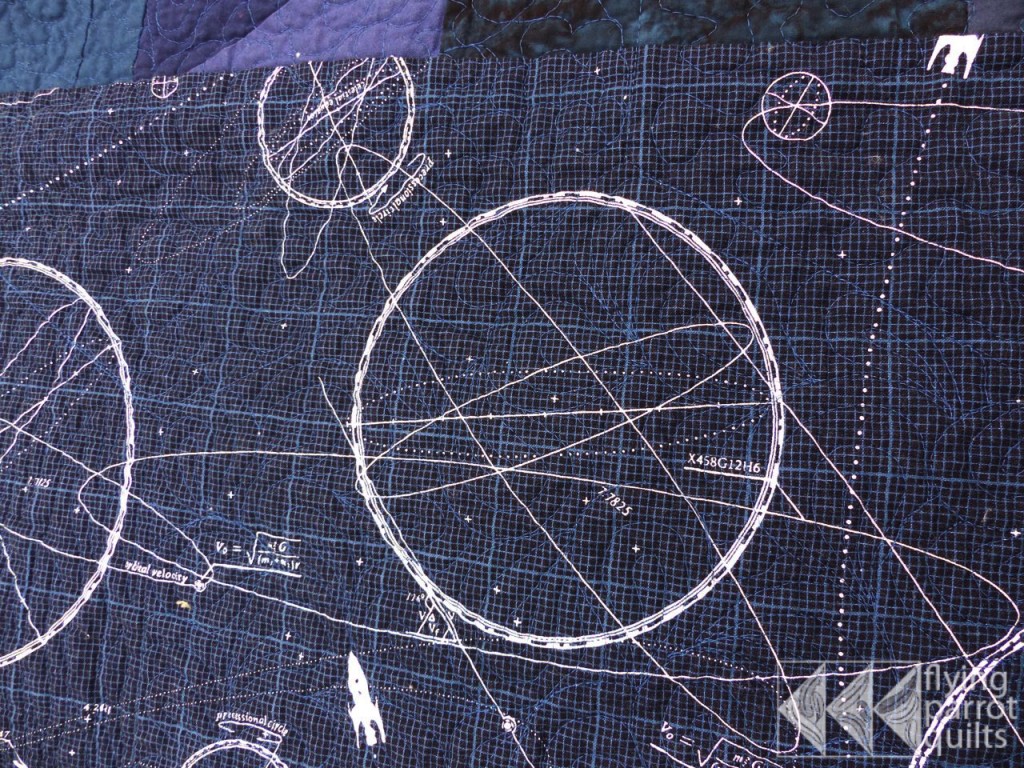 You guys, it has equations. And diagrams of orbital mechanics. I am such a nerd.
I really love the way this quilt turned out and I can't wait to curl up with it on the couch. I'll leave you with a few more astronomically inspired shots: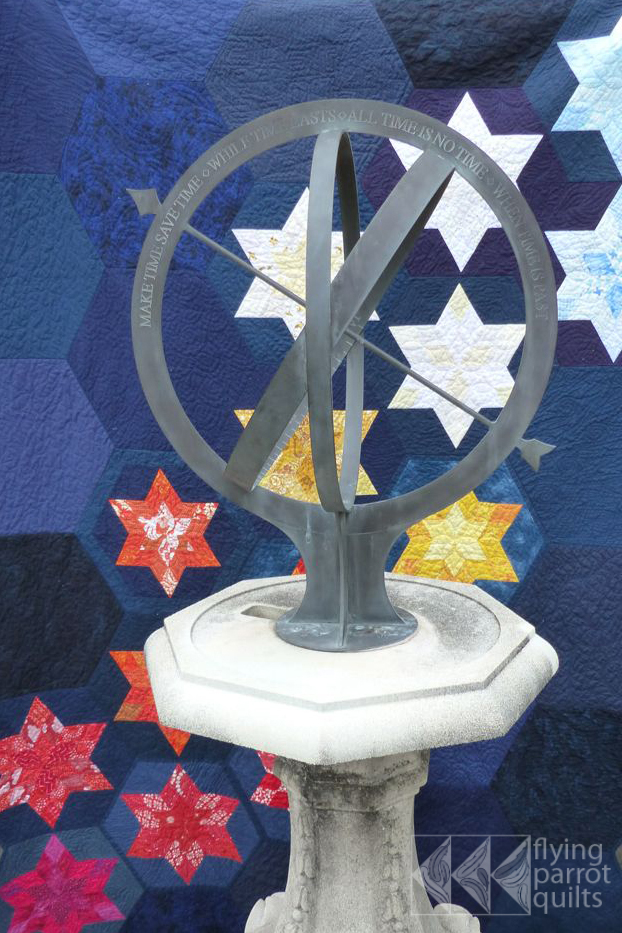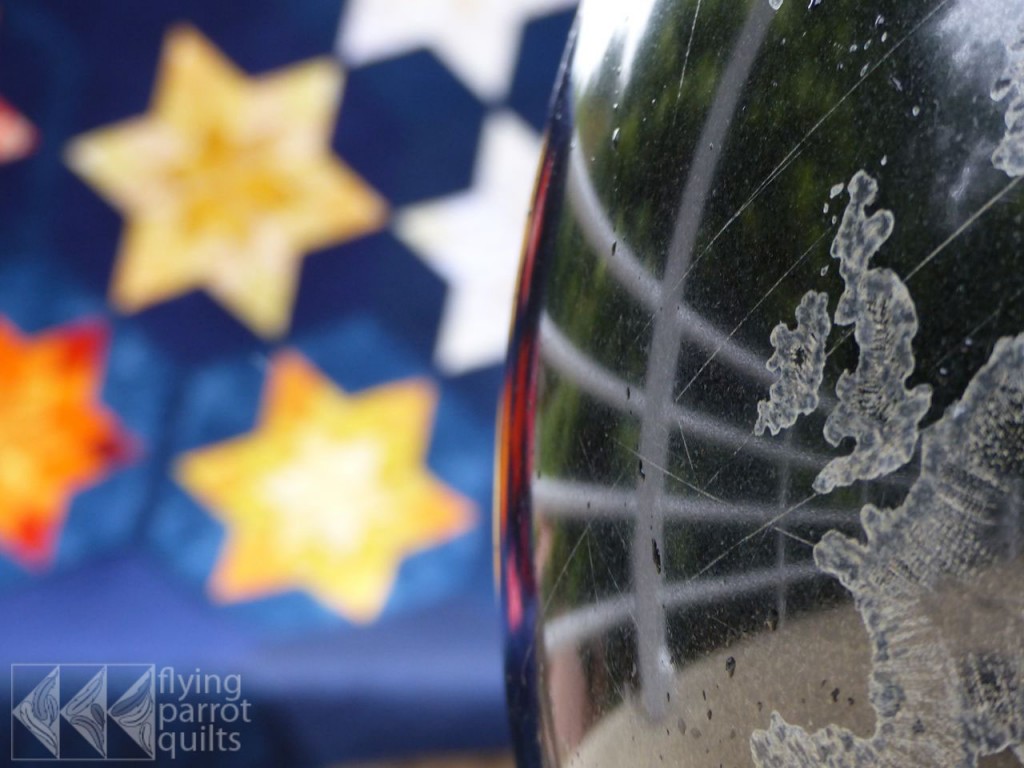 Finished size ~56″ x 74″.
SaveSave