I've posted about this one recently, but I love this quilt so much I thought I'd enter it into the Bloggers' Quilt Festival, too. Forgive me if you've already seen and read all about it! This quilt is called "Main Sequence" and is a really nerdy quilt because it illustrates an important concept in astronomy.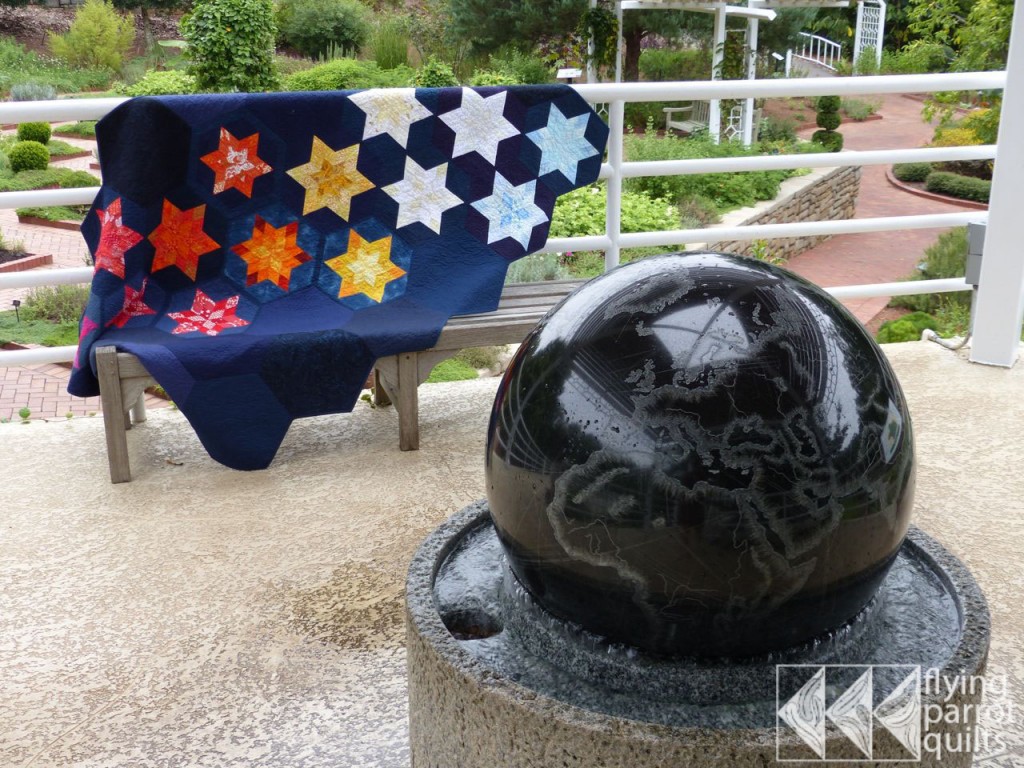 The design is the Hertzsprung-Russell diagram and represents the main sequence of stars shown. It shows the relationship between the brightness, the temperature, and the color of stars. As the temperature of stars increases the color changes from magenta to blue. The hotter stars are also brighter. So in the image below, temperature increases as you move right and brightness increases as you move upwards.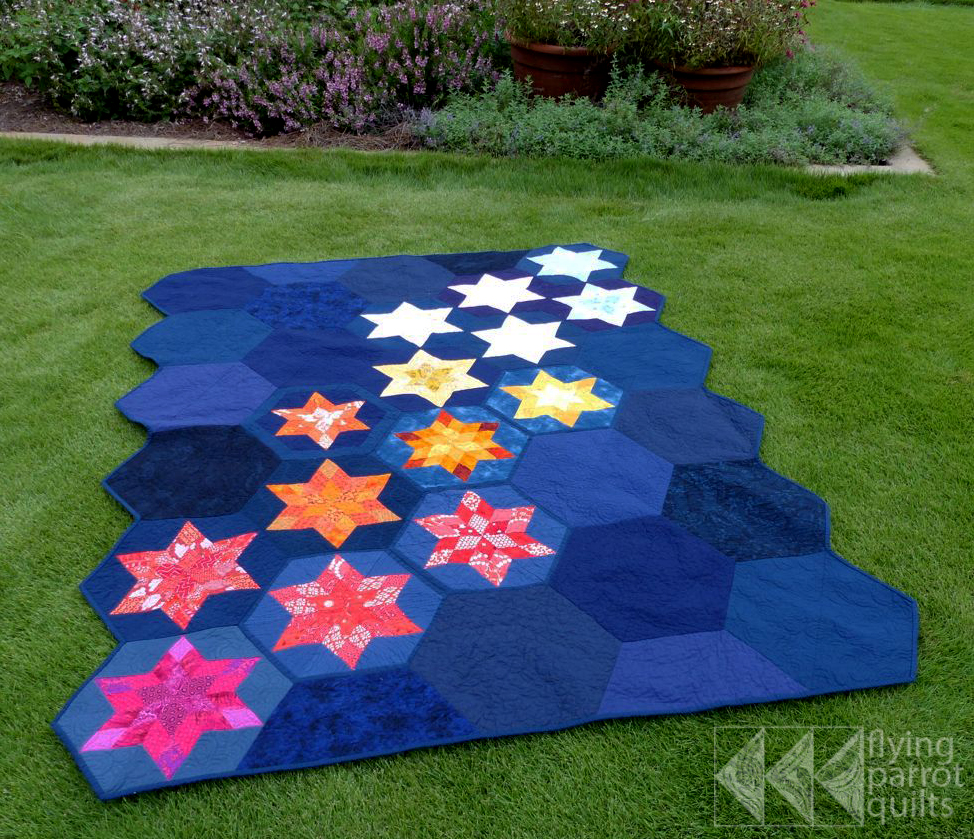 Most of the blocks were made for me by members of my hive in Stash Bee. Everyone used a slightly different background color, so I ordered a bunch of different brands of solids described as "navy" and used those in the negative space. In the end, I'm really glad that happened because I think it's more interesting than just one solid color, which was the original plan.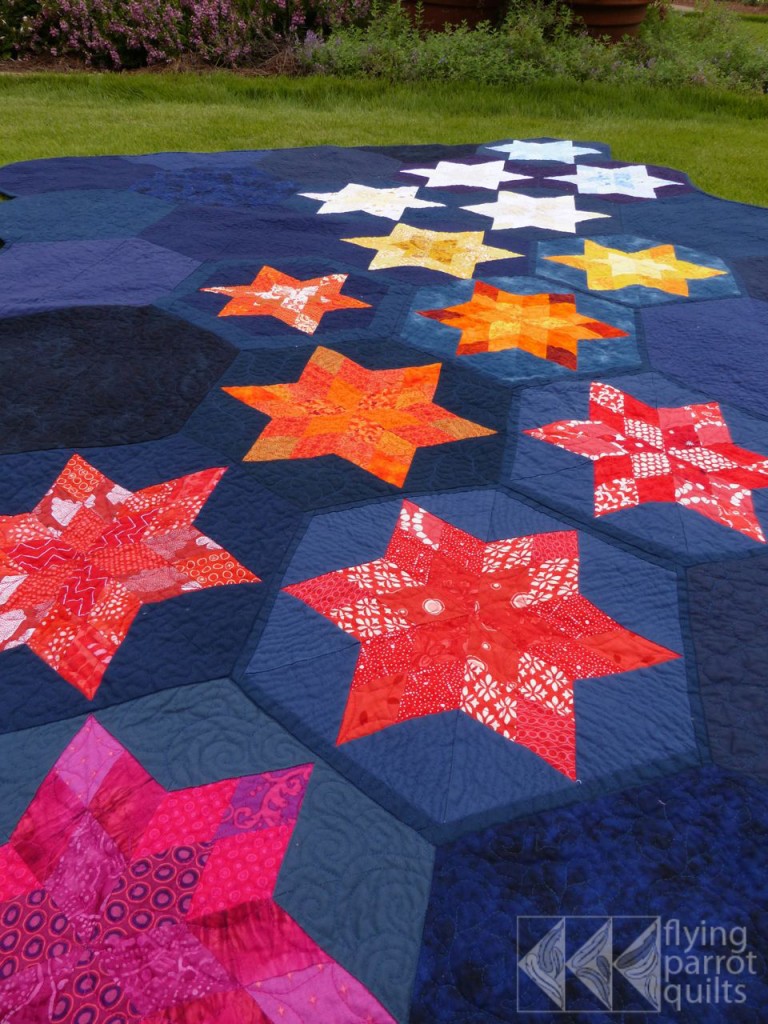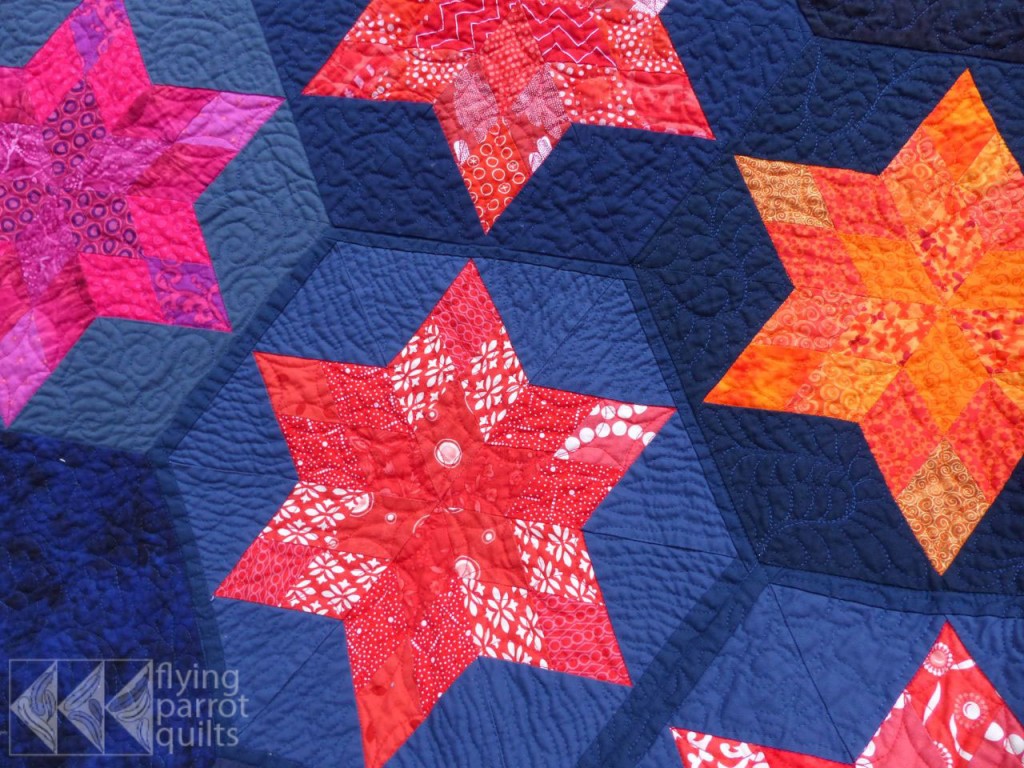 The backing includes a few reject blocks made while I was working out exactly what to ask for from my hive mates, and a fantastic astrophysics-themed print from from the Rocket Age collection by October Afternoon.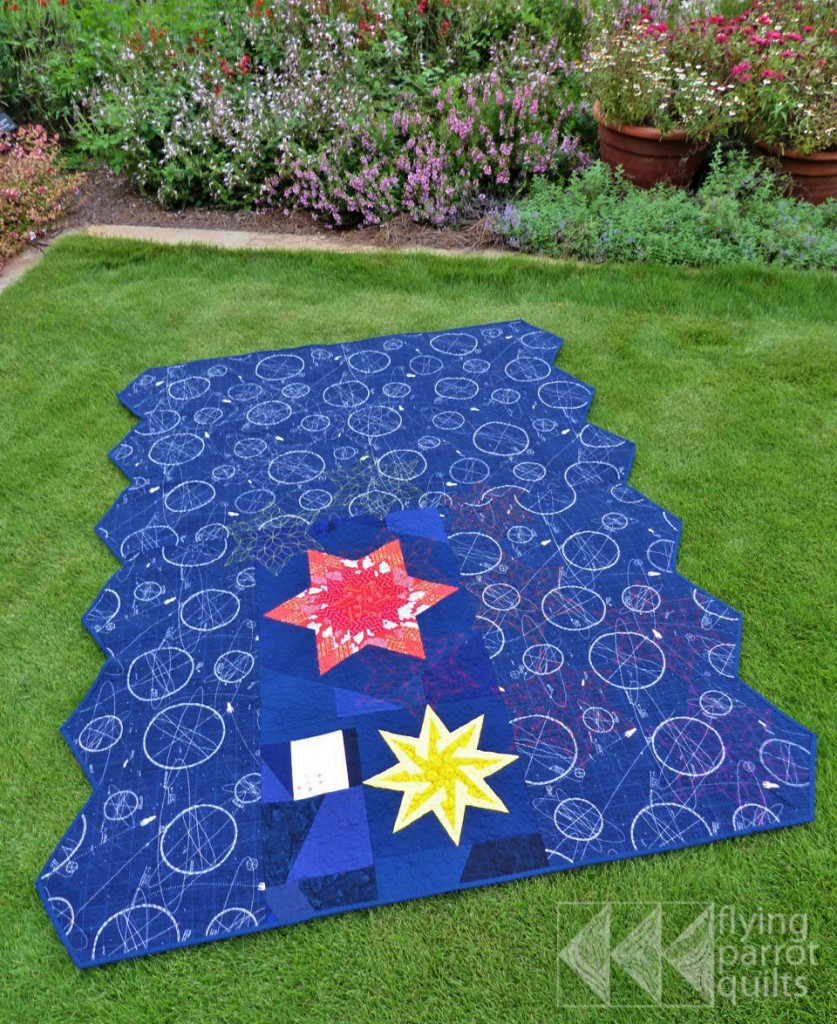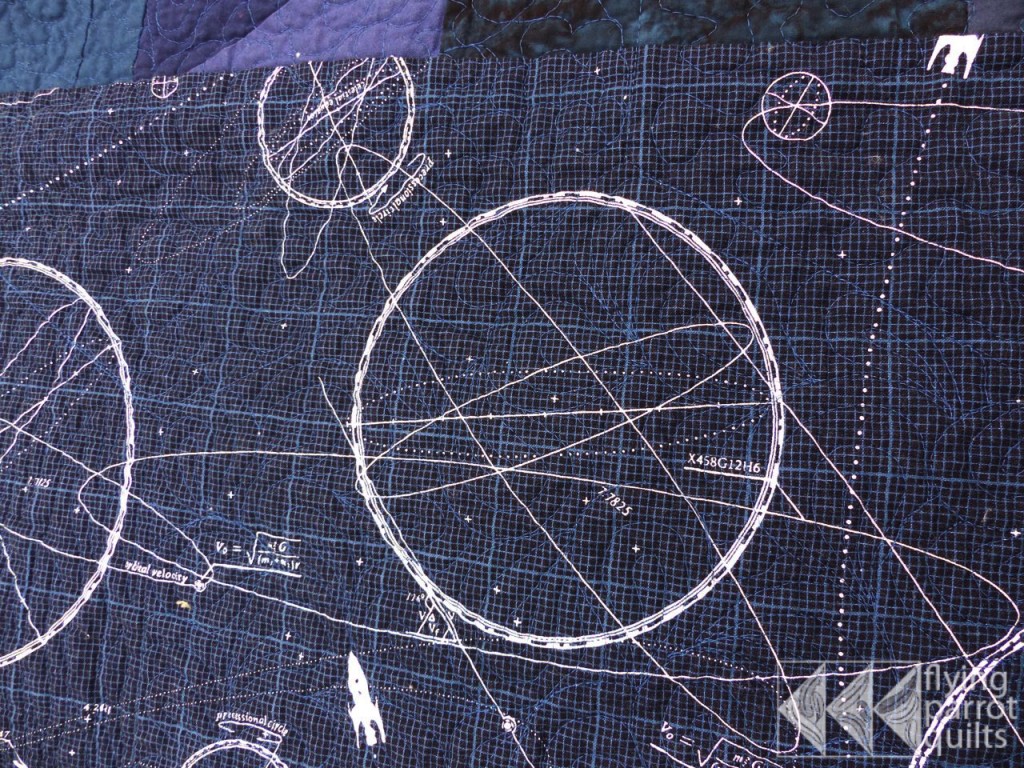 Honestly, this may be my favorite quilt that I've made to date. It just makes me really happy when I curl up with it!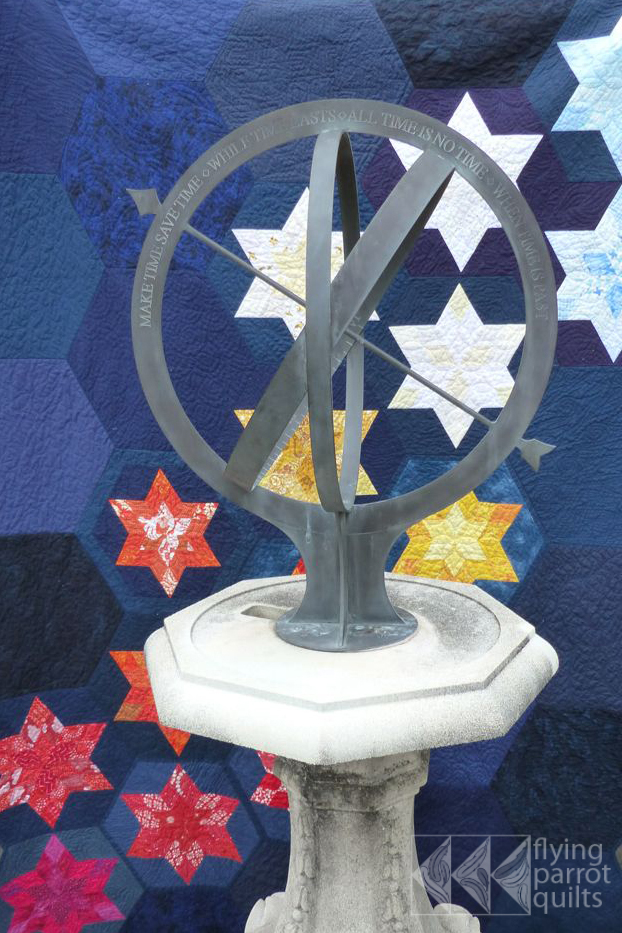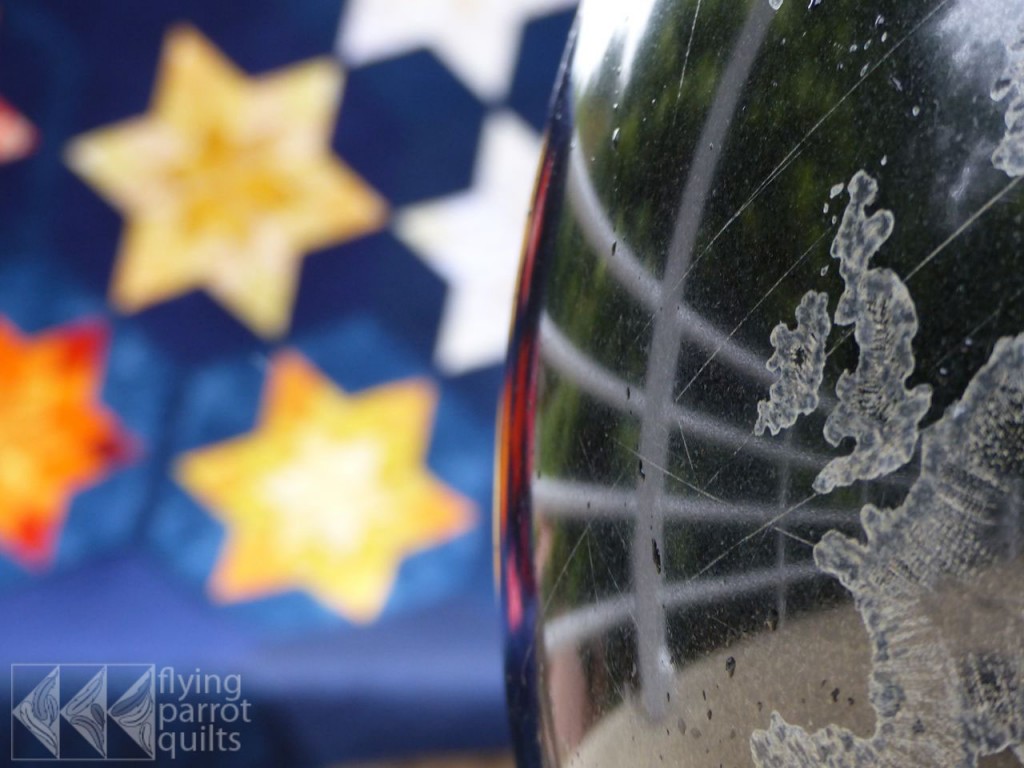 Finished size ~56″ x 74″. Original post here.