I realized that I haven't shown a quilt I finished a while back, so the Bloggers' Quilt Festival seemed like a good time to post some pictures of "Paper Cranes."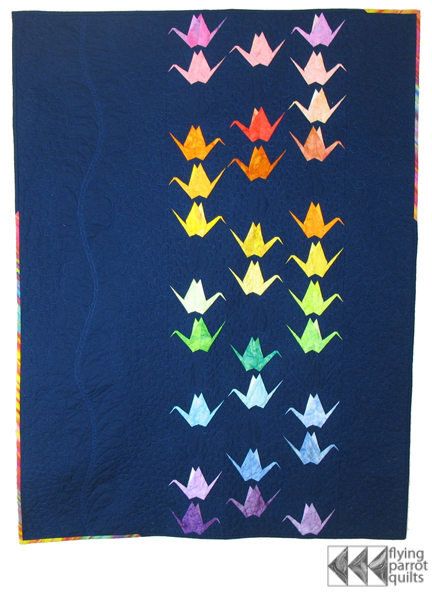 This quilt was inspired by the Japanese origami paper cranes that are thought to bring good luck if you fold a thousand of them. I was not going to paper piece quite that many, so there are only thirty on this quilt. But paper piecing is harder than folding, right?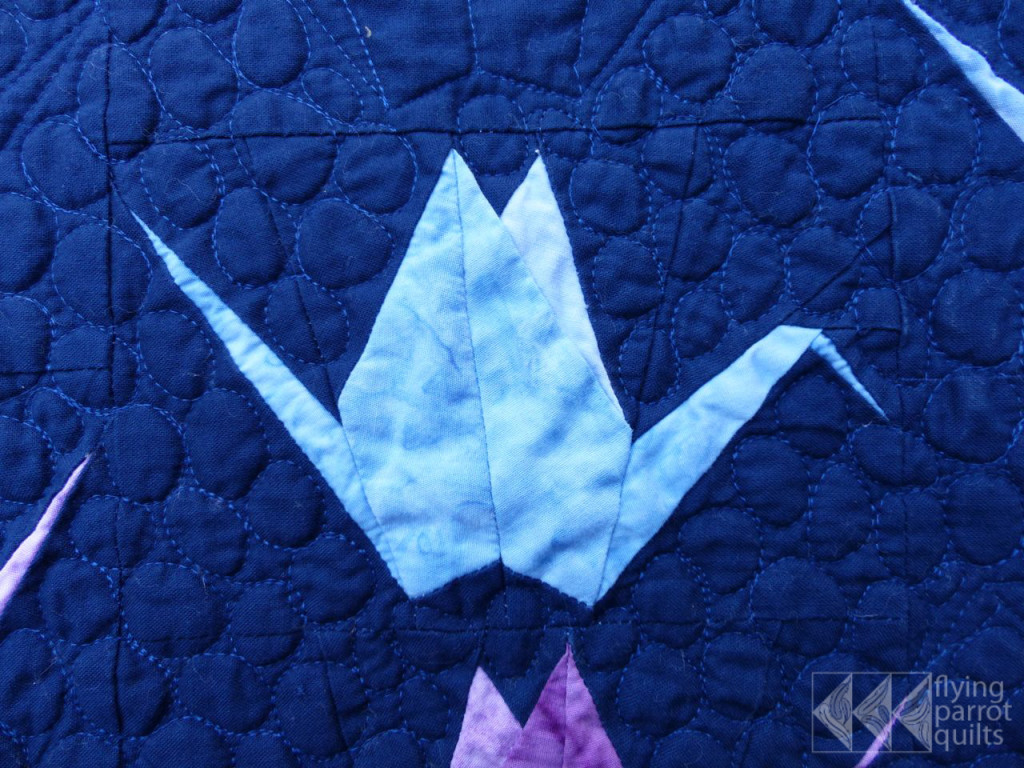 To quilt all the negative space, I decided to echo the cranes in the empty blocks: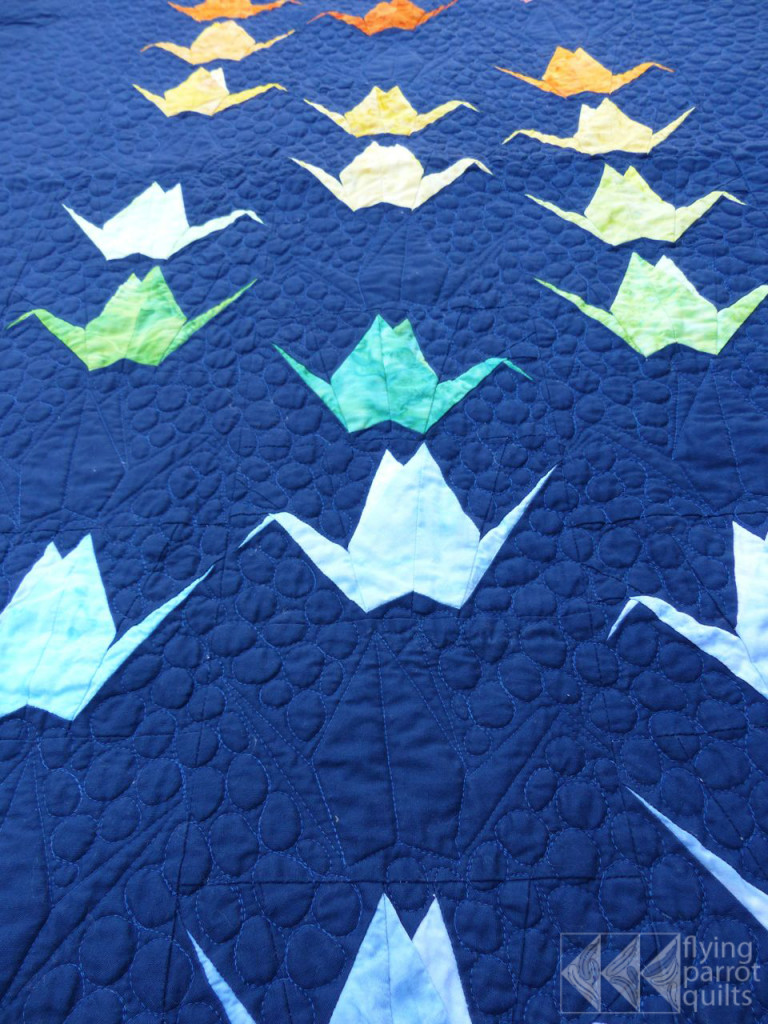 I pebbled most of the quilt, but I did quilt a long feather in the big area of negative space on the left.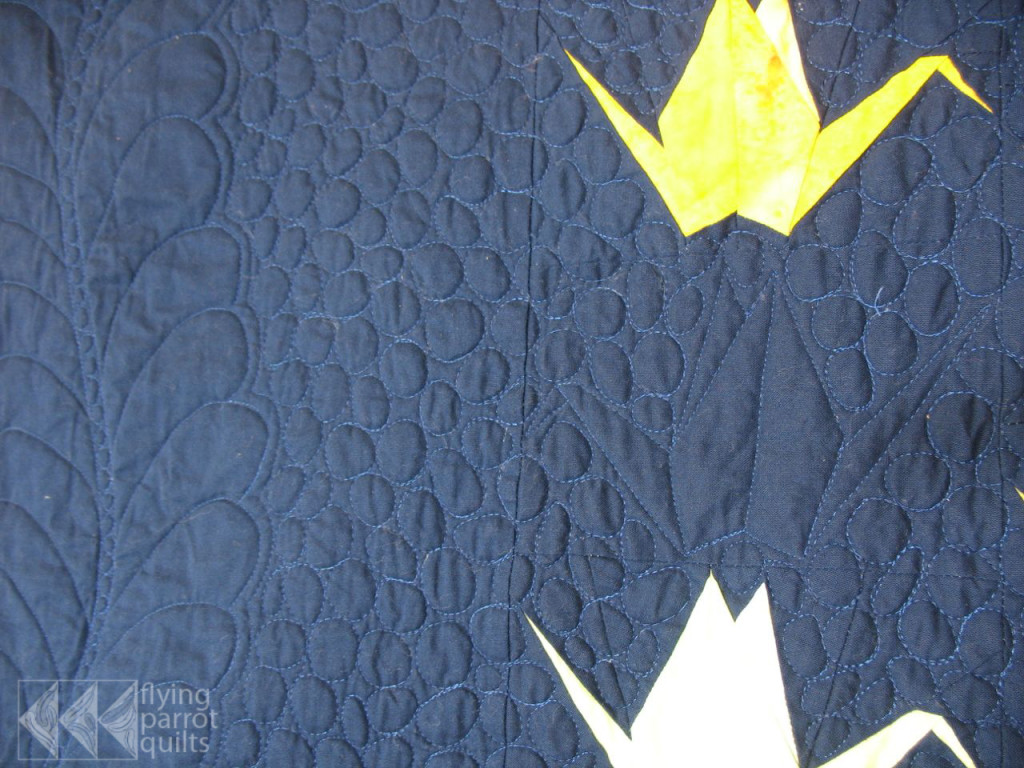 The backing is a great Japanese print I found with… cranes!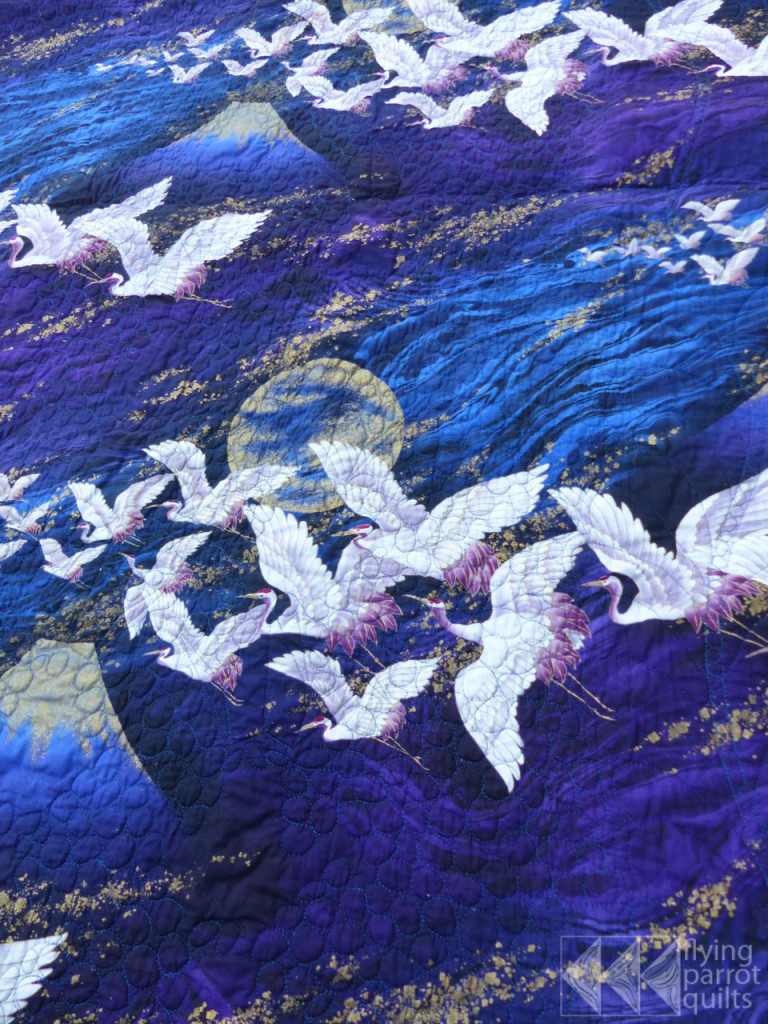 This quilt got to hang out at the American Quilter's Society show in Chattanooga earlier this fall. It was fun to get a quilt in, and I am definitely going to enter more quilts in the future… just have to finish them!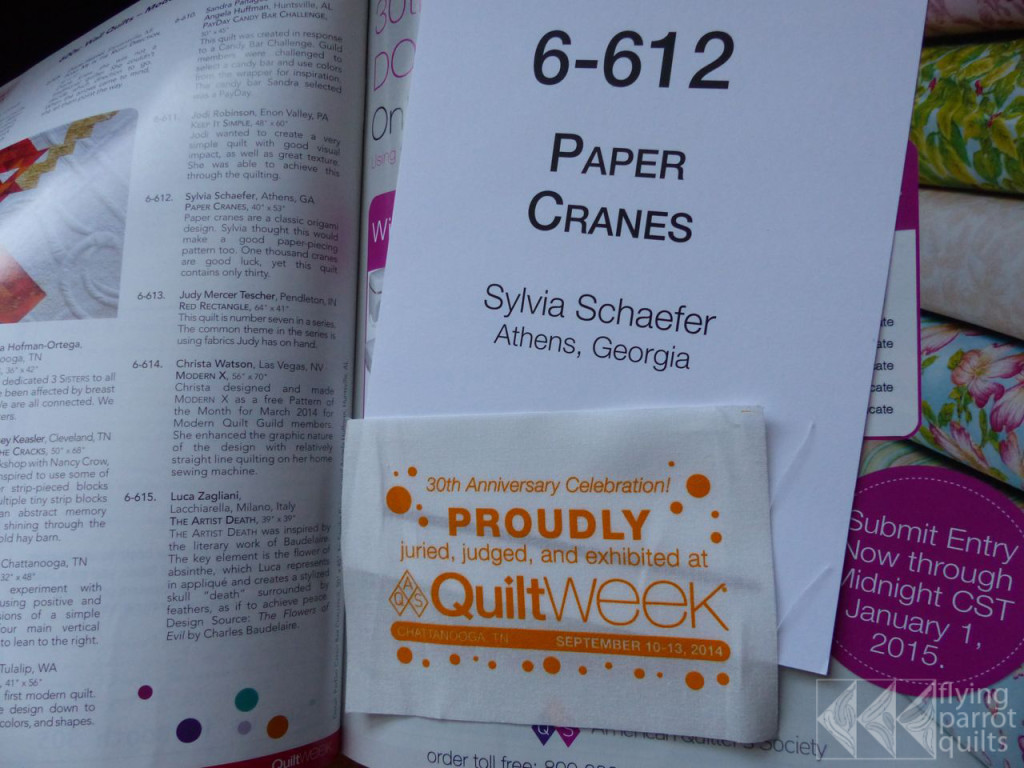 I'm working on writing a pattern for this one, so if anyone wants to test it for me, please get in touch. 🙂
Size: 40″ x 60″
Fabric: Mostly Kona Navy, with scraps of many different batik blenders.
SaveSaveSaveSave