Happy New Year, everyone! I meant to post this before Christmas, but it seems time got away from me. I was involved in the Instagram mini swap this fall, and here finally are pictures of my quilts!
My partner was @terireymann, who also loves cockatiels, so it was easy to decide to go with a feather theme for her mini. She prefers traditional quilts, which was a nice challenge for me. I decided to try my hand at a feathered star block.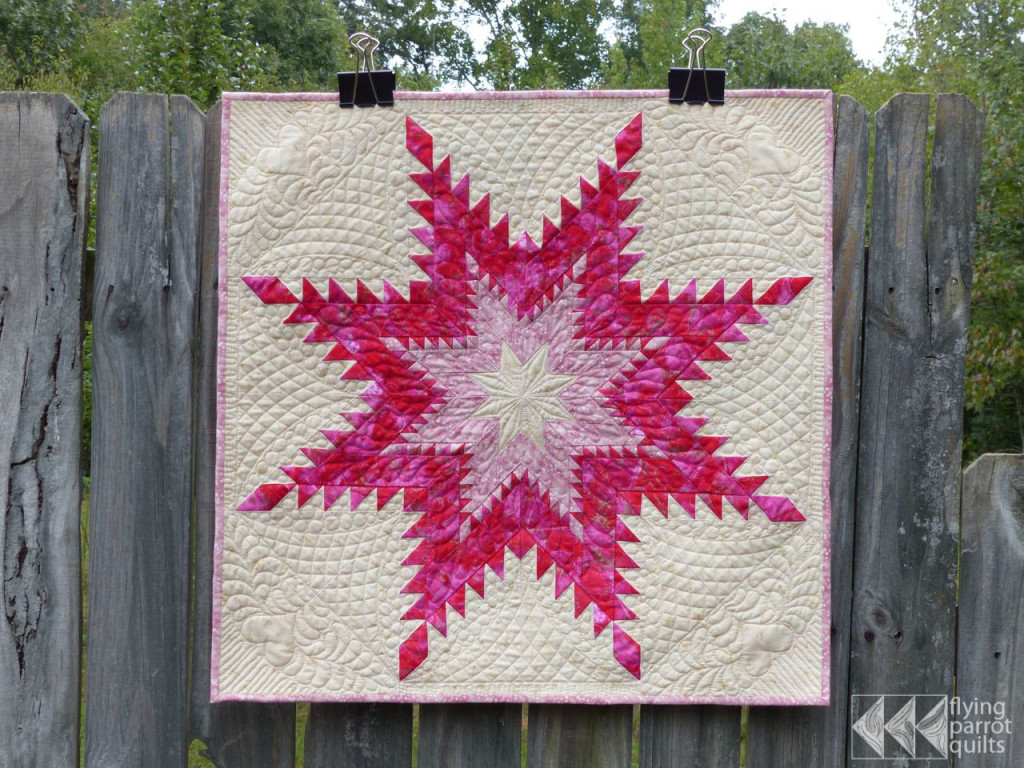 I started with a lot of half square triangles, using teeny weeny Thangles. They worked pretty well, although if I made this block again, I would probably stick to paper piecing.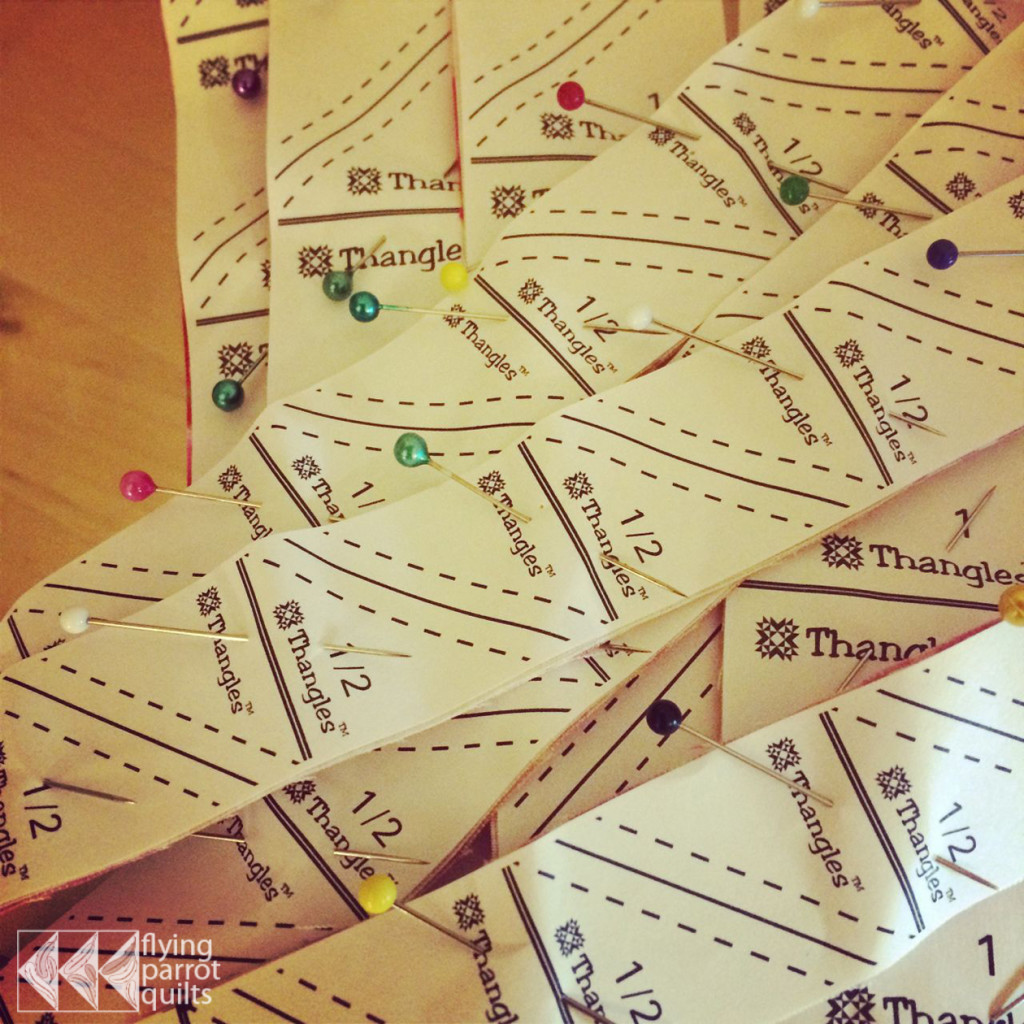 Then the wedges were assembled and sewn together.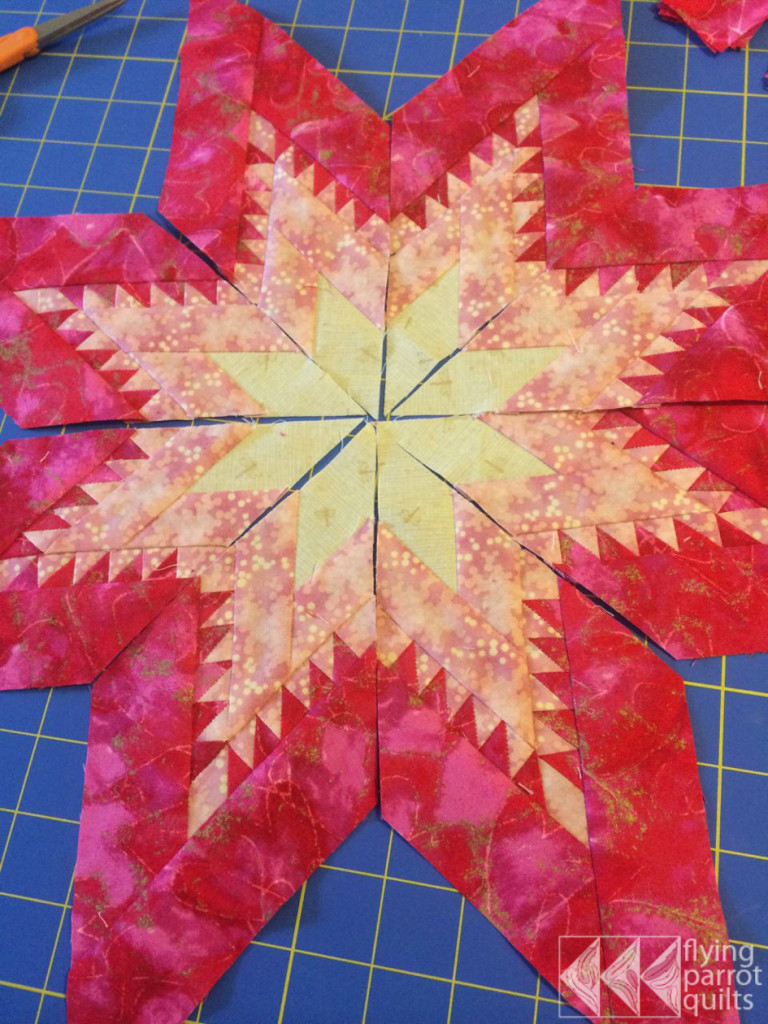 For the quilting, I wanted to continue with the feathers, but I also decided to try some curved crosshatching, which I marked with my trusty blue water-soluble pen. I love these pens, but they are a pain to rinse out afterwards!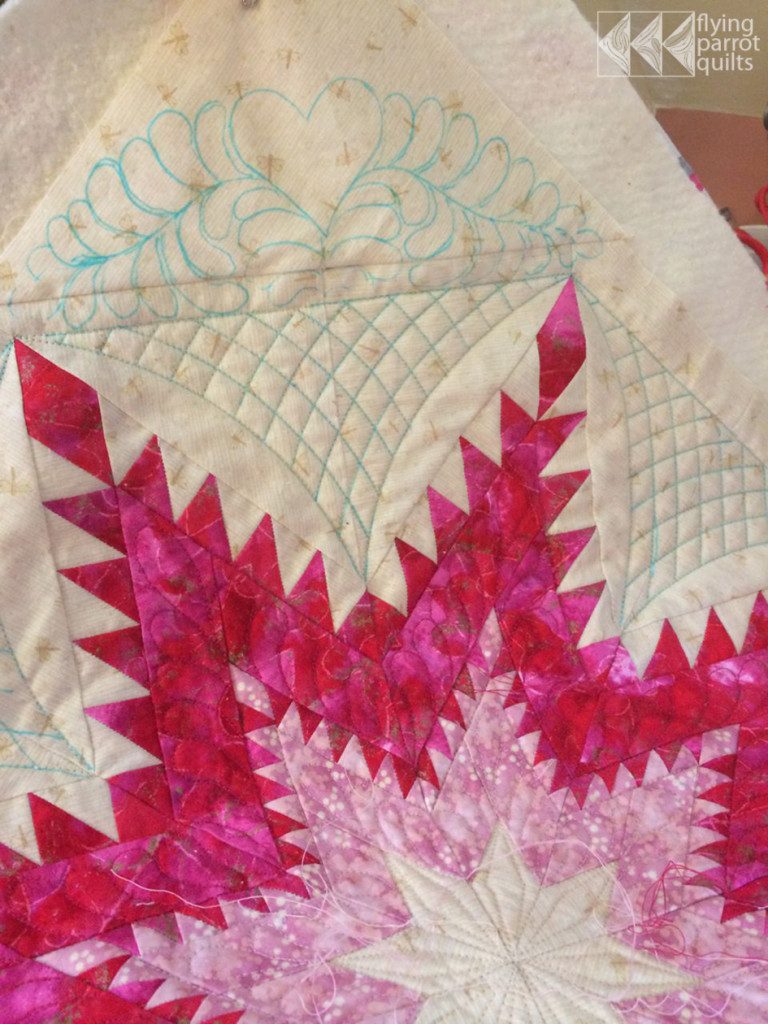 It worked really nicely with the walking foot, but I wouldn't want to do this on a large quilt–too much turning. Here is that section all finished and the blue rinsed out: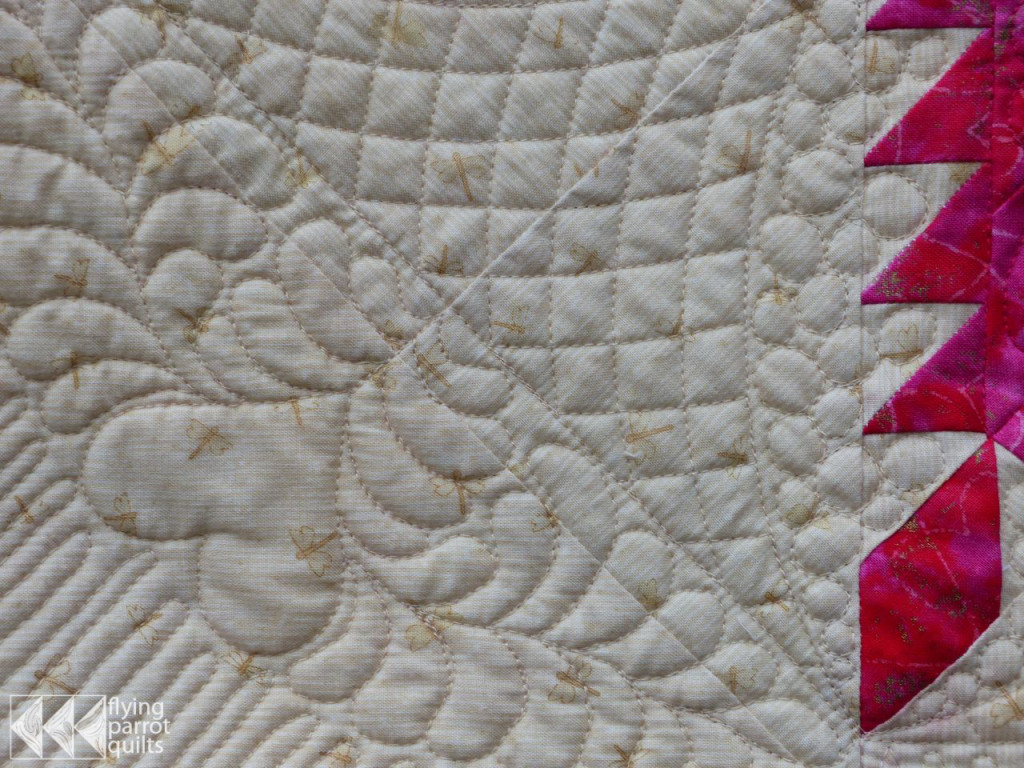 More feather quilting in the stars themselves: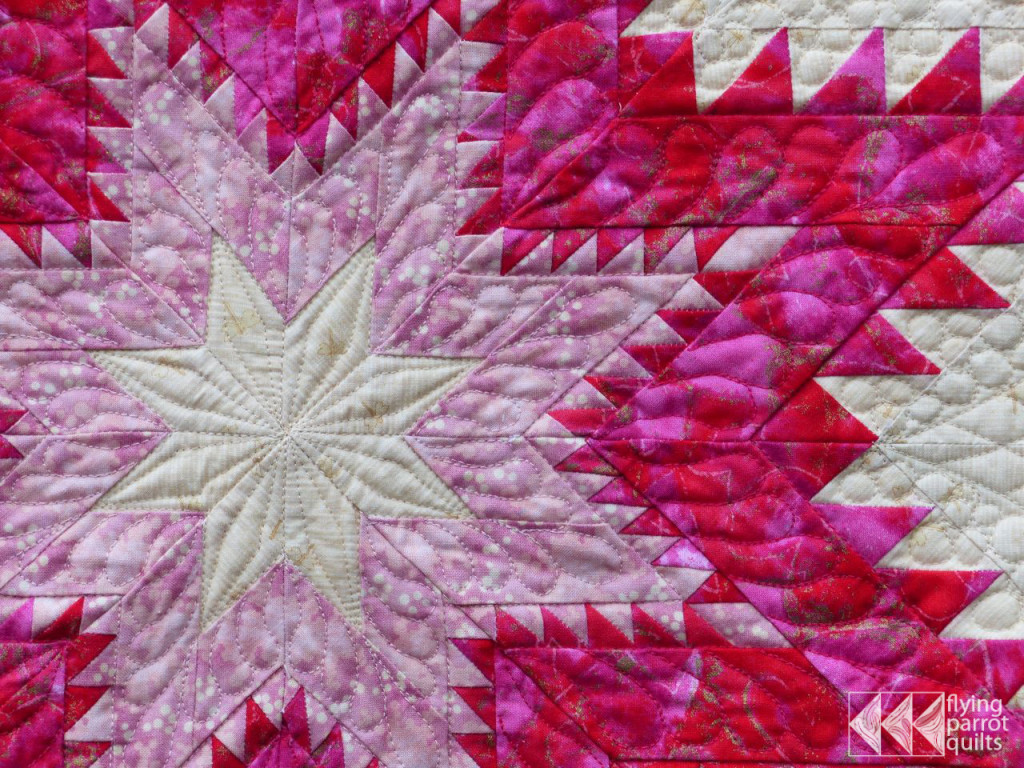 For the backing, I just happened to have just enough of a cute bird print that matched the colors on the front: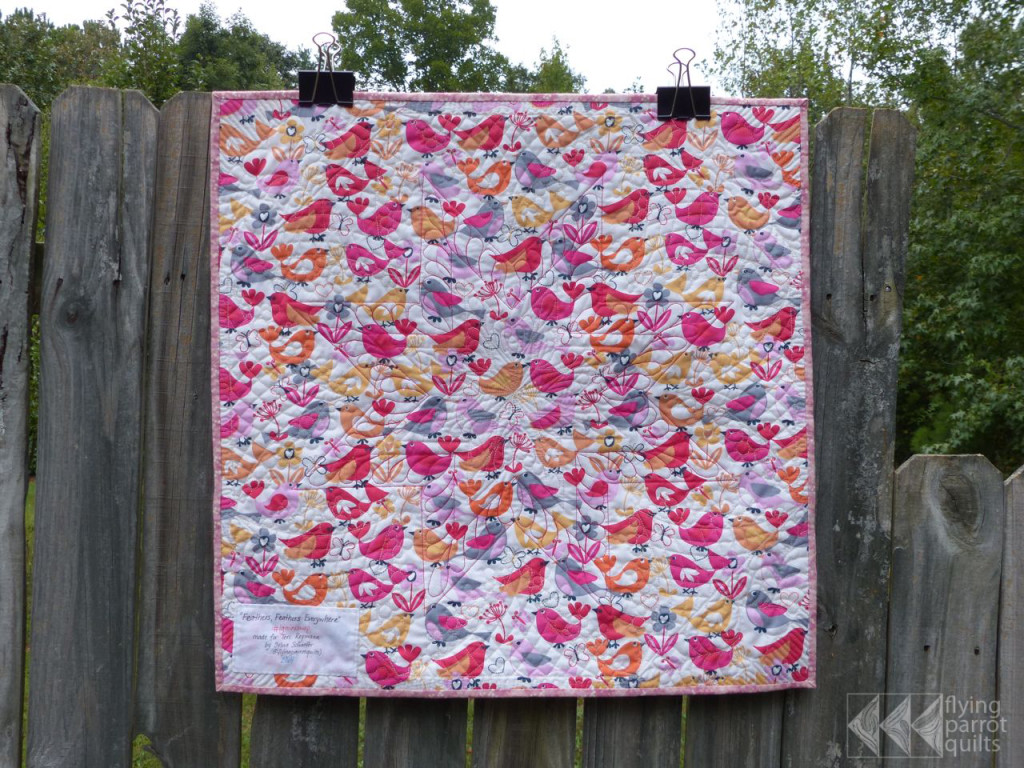 I sent it off along with a few extras, and I was so pleased to hear that she loved it!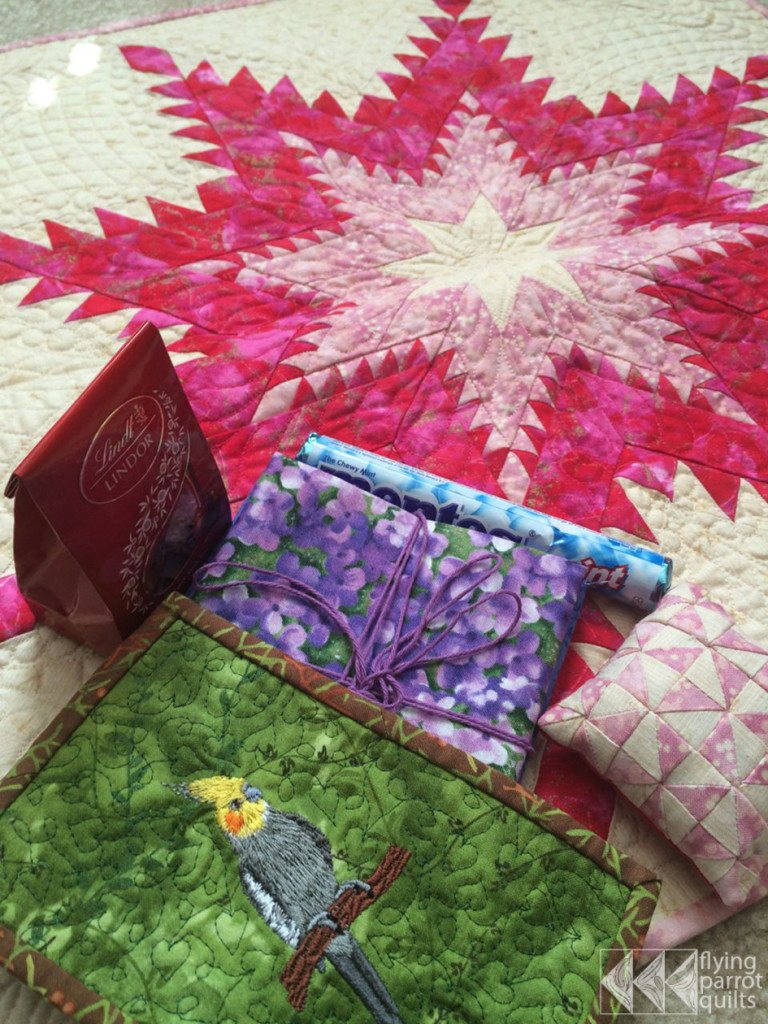 The quilt I received was this beauty from Silvana, all the way from Brazil! She did an amazing job piecing some very tiny pieces accurately!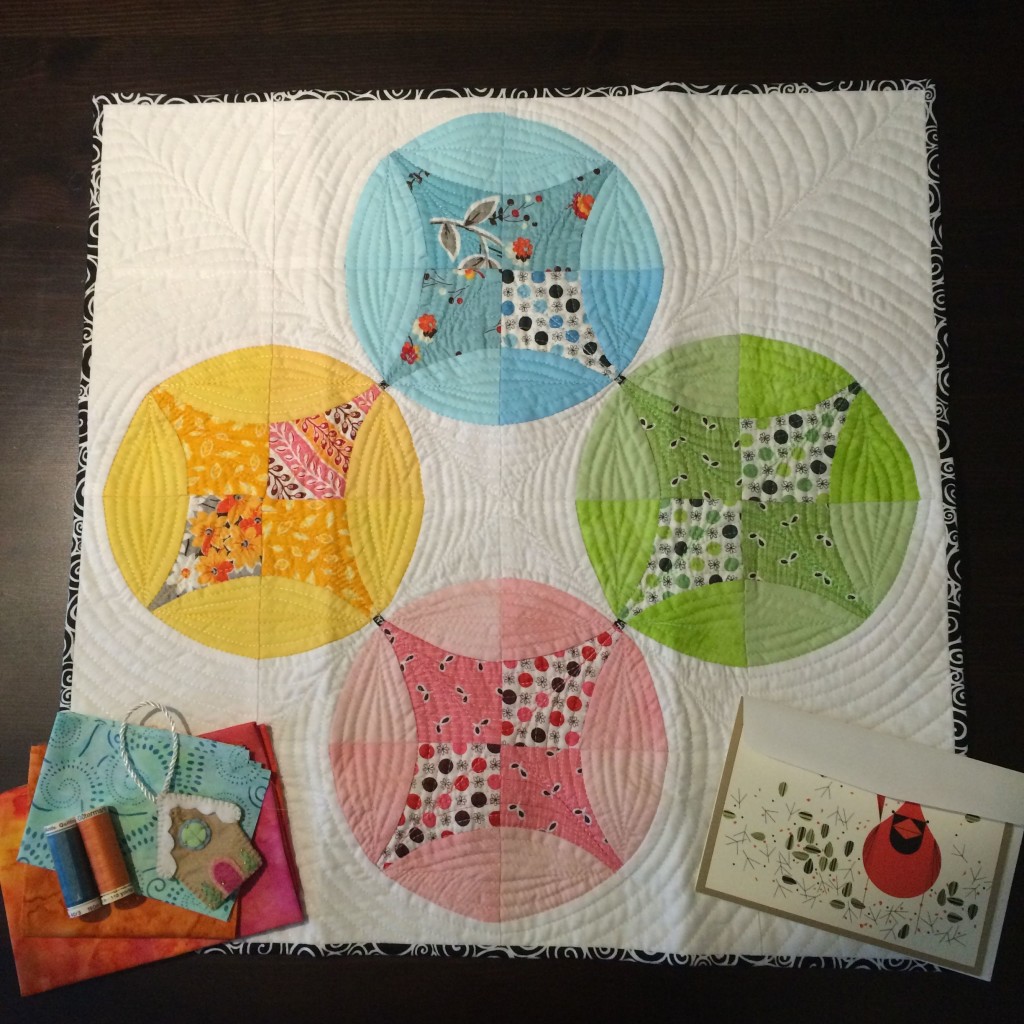 As you can see, she sent some awesome extras too!
This is a terrible picture, but you can see that it now has a place of honor on my sewing room wall. I am involved in several more upcoming swaps, so I'm going to have to figure out where to display other minis I get—gravity is not my friend with my slanted sewing room walls!