Another mini quilt swap has just wound up, and I have both sent off and received my minis. This time I was making for Tammy, who loves red and aqua and and one of whose favorite fabric designers is Bonnie and Camille. While this is not really the style of fabric I typically use, there's a lot of red and aqua in their lines, so it was perfect. Coming up with something to do with this fabric was a challenge for me, but in the end I really felt like I expanded my quilting horizons in using it.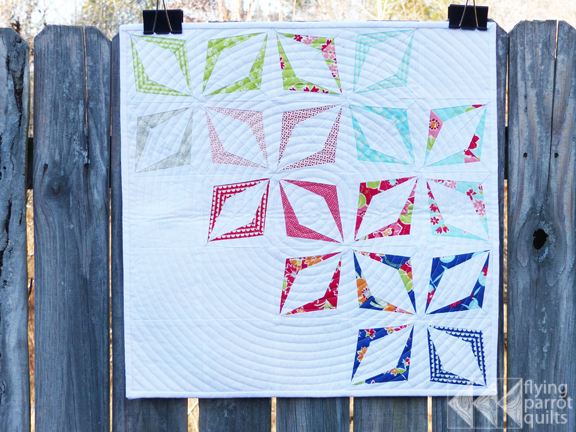 It is, as usual, paper pieced, because that's just how I seem to roll. I also tried spiral quilting on this quilt, which was new to me, and I really like how it complements the angular lines in the blocks.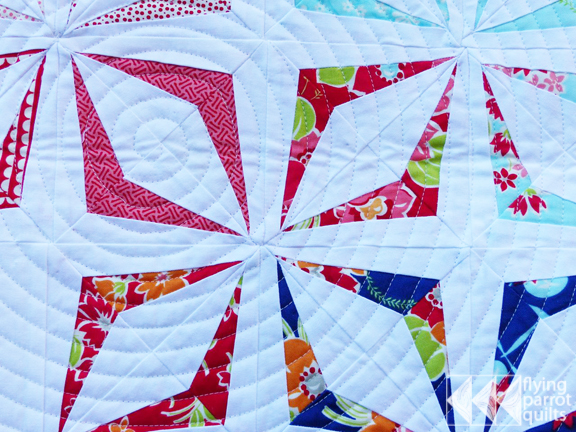 For the backing, I used a fat quarter from the line that's heavy on the red and light blue, and sized it up with some leftover charms from the pack I used for the front.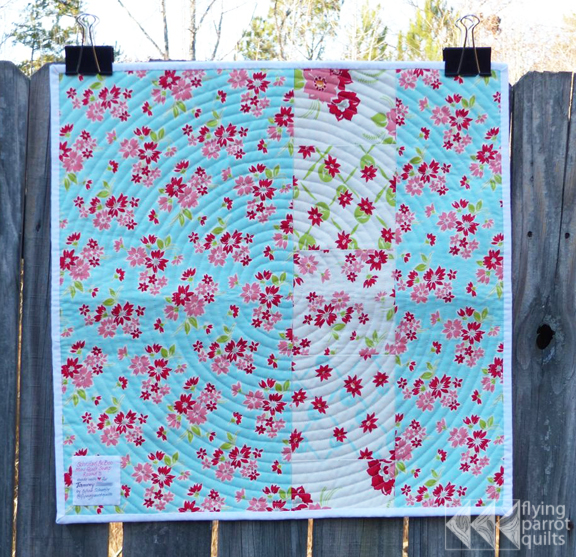 Since people demanded the pattern for this block, it's available for free in my Craftsy shop!
I also received my quilt from Susan, and I seriously love it, especially that background fabric!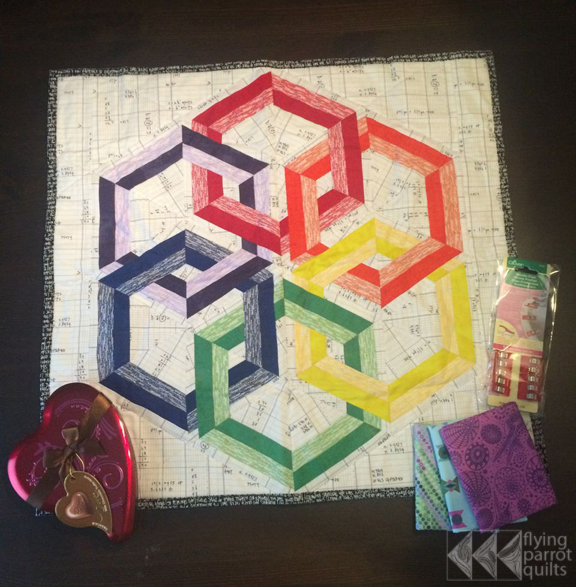 Can you believe she's only been quilting for a year?!
My mini quilt wall is growing nicely. I'll have to rethink hanging them on my sloped walls soon if I keep up swapping like this!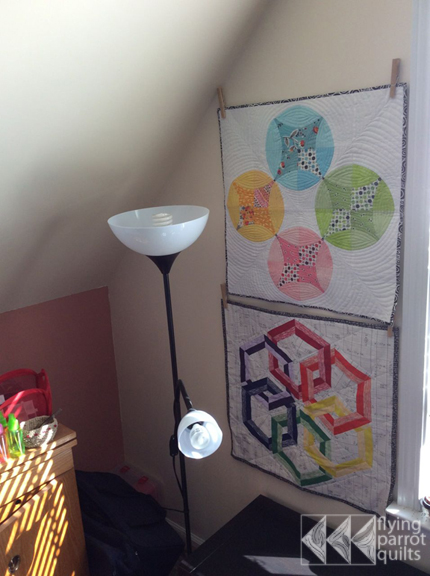 SaveSave