My local quilt guild, the Cotton Patch Quilters, held their biennial show this past weekend. My quilts did very well, and in fact the other guild members spent much of the show joking that I am banned from entering any more quilts in future shows. (I think they were joking, anyway. I'm not 100% sure of that… 🙂  )
The biggest thrill was the Best of Show ribbon won by The Disintegration of the Persistence of Artichokes!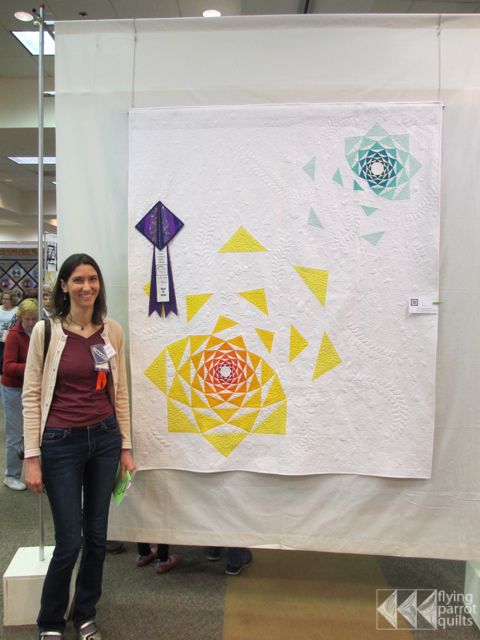 This quilt has really had a very good week—in addition to this ribbon, I also received notification that it has been accepted to be shown at AQS Paducah. It may also be featured in a magazine; stay tuned for details on that.
I didn't expect my other quilts to do as well as they did, but I received several other ribbons. Main Sequence won Best Machine Quilting (which was what I was aiming for with my best-of-show winner, to be honest, so to receive both those ribbons was quite a surprise!) and first place in the Modern Quilt category. I have to give credit to all the Stash Bee Hive 7 ladies from 2014, who made most of the beautiful star blocks in this quilt—they are also winners!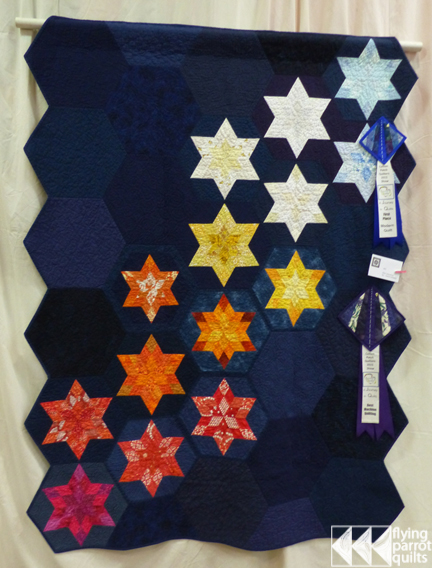 First place in lap quilts (a big category, with 30+ quilts entered!) went to a quilt I haven't shown much of on this blog, Celestial Orbs. (I'm working on a pattern for this one.) This one was a big surprise as the flaws on this quilt (mostly in the precision of the piecing) are very obvious to me. However, the judge didn't comment on the things I think are wrong with the workmanship in this quilt!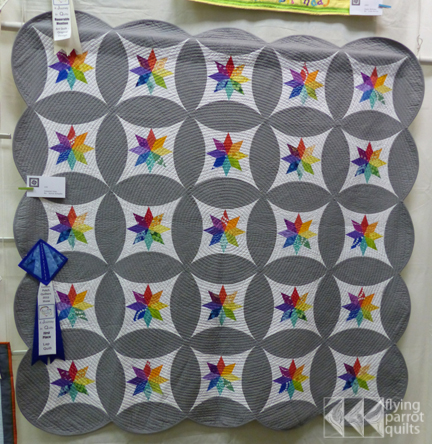 Finally, my original artichoke quilt won a third-place ribbon in the Eight-Point Star challenge category, which was what I originally designed this block for.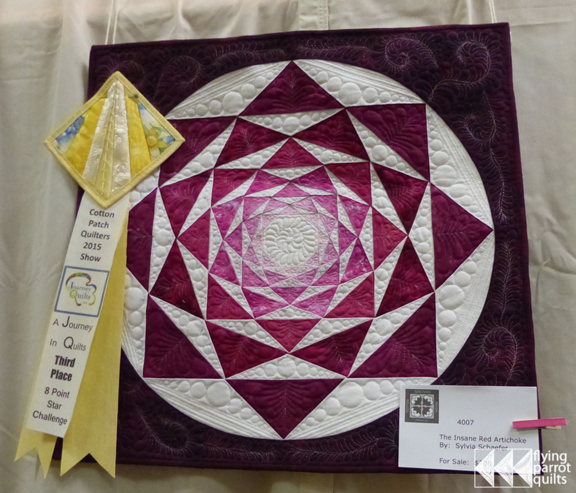 I spent much of the show hanging out near my quilts and answering questions about them. It was super fun to see people get up close and personal with them!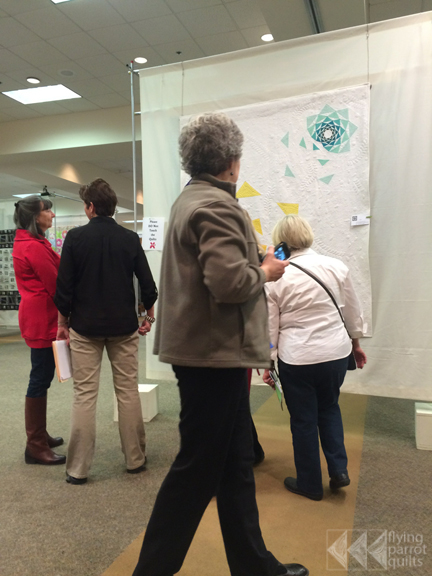 The ribbons at this show are always beautiful, so I'm displaying them all on the door to my sewing room. I've now collected all the colors of ribbons over the course of three Cotton Patch shows!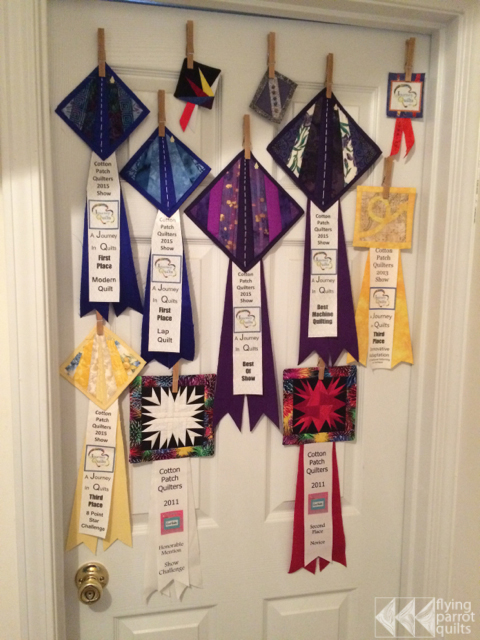 I'll have a post on all the other lovely quilts in the show later this week!
SaveSave