There were an awful lot of beautiful quilts at the Cotton Patch show this past weekend, and I thought I'd share some of my favorites. Although the modern category at the show was small, there were quite a few modern quilts in other categories also.
I really liked the blocks in this quilt: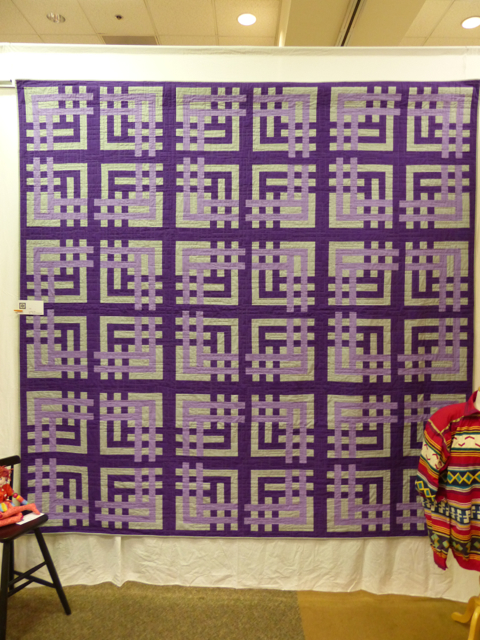 This quilt won second place in the modern category. It was cool to see traditional fabrics used in a modern way.
Laurel made this one for a Modern Quilt Guild challenge. I think it's the epitome of modern.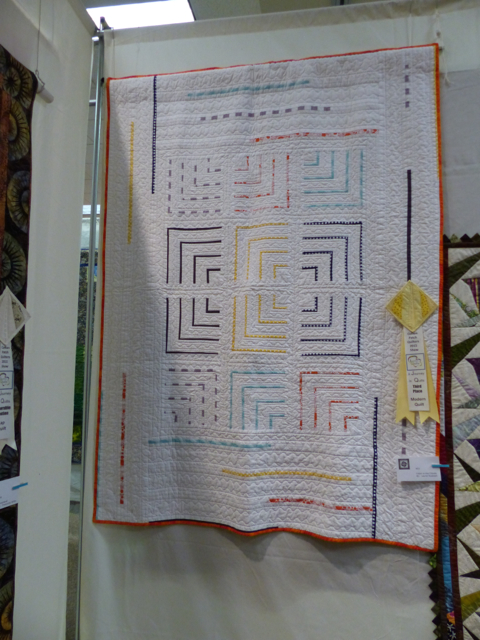 I love the colors on this quilt by Deb Henderson.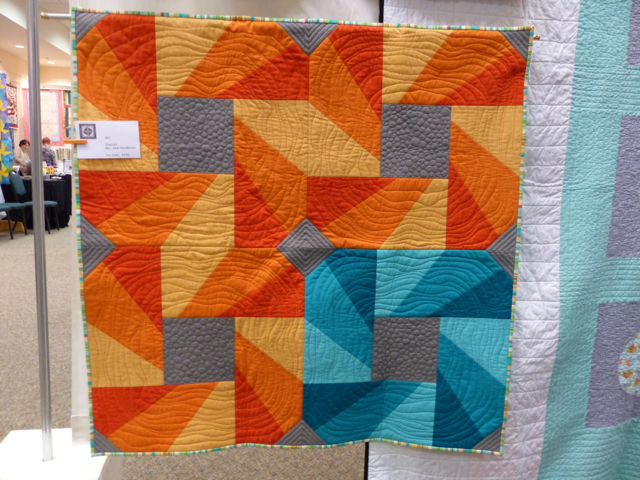 This all-silk quilt was improvisationally pieced. The silk made the colors so vibrant!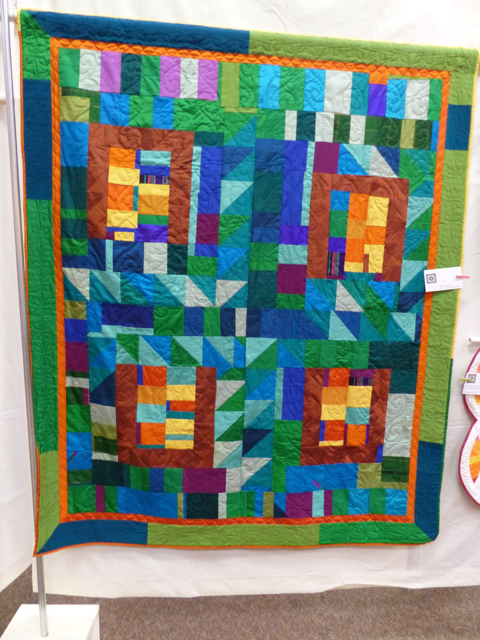 This one also used a great deal of improvisational piecing. It won a ribbon in the art quilt category.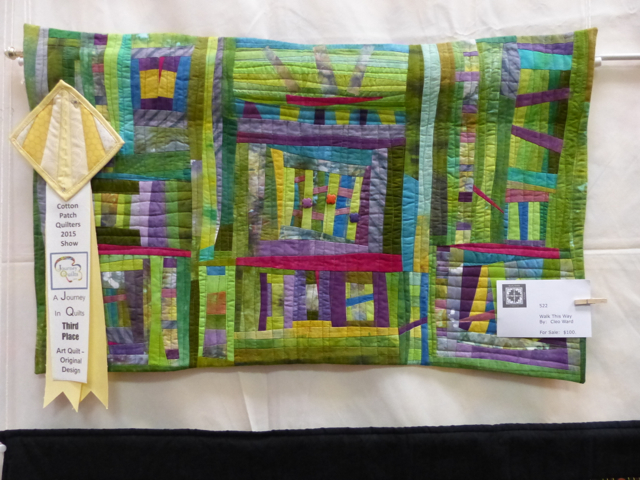 This fabulous quilt is one of Nupur's first! I love her colors.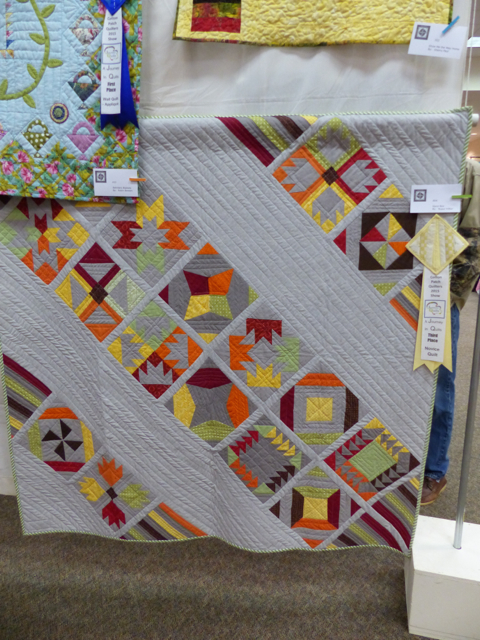 Look, Tula Pink! I really wanted to steal this quilt of Deb's, since the Salt Water line is my favorite.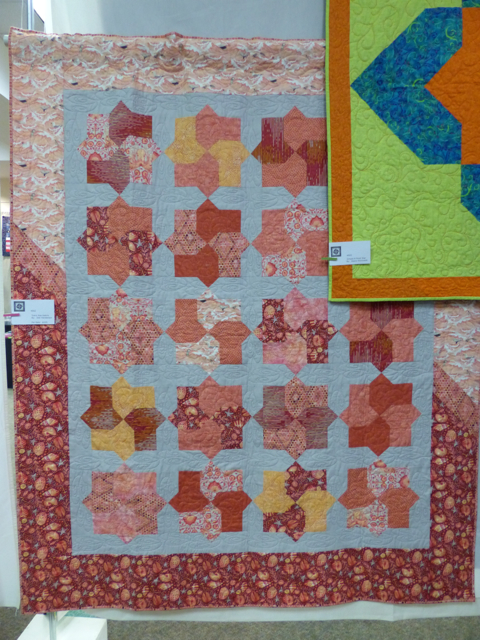 I thought this juxtaposition of black and white blocks with bright primary colors was amazing.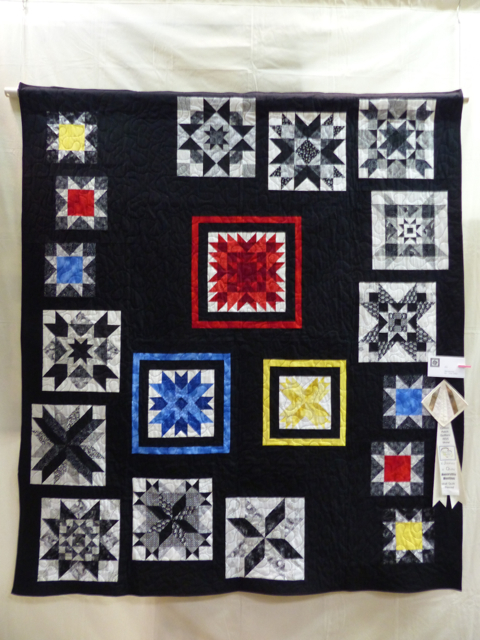 This quilt by Fay Rawls was one of my favorites in the show. I love her use of value.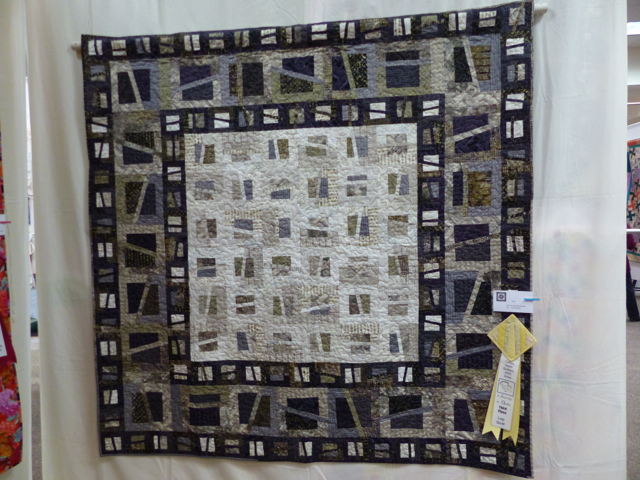 I liked the use of colored bars in the frame of Hannah's quilt.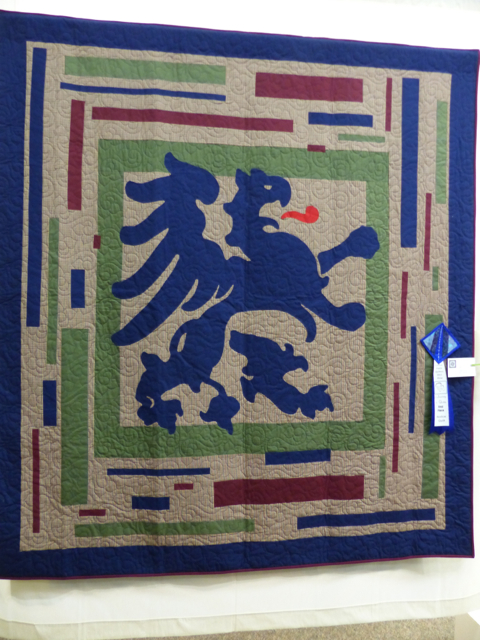 And finally, a couple of small art quilts that I adored: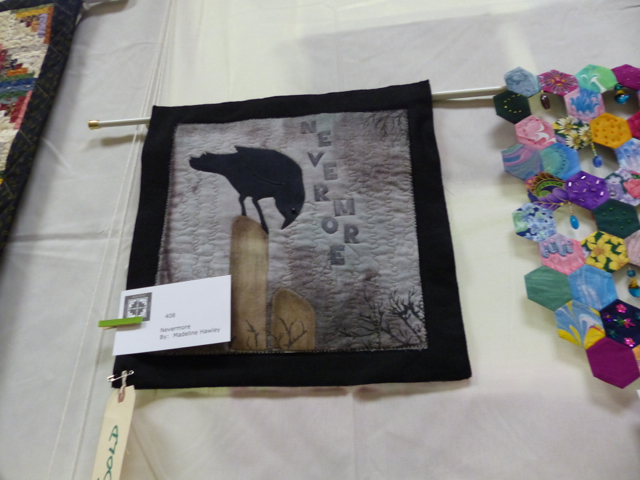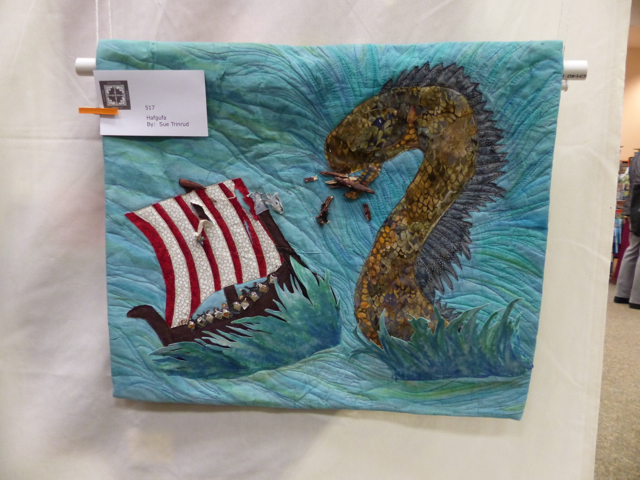 SaveSave