I guess it's official, I'm addicted to swaps! It's so much fun to make and receive a special handmade quilt for/from a complete stranger. And I have to say that each time I participate, I end up making something that stretches me in some way, because the whole point is to make something to your partner's taste, which of course isn't always the same as yours.
In any case, this time around, the theme was rainbow, and my partner requested something with "bright colors" and "loud low volume." This is what I came up with!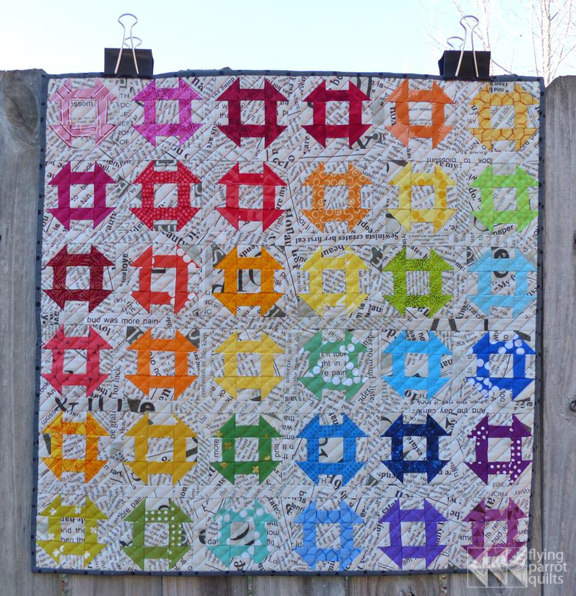 The blocks are 3″ finished, which was fiddly, but they came out so cute!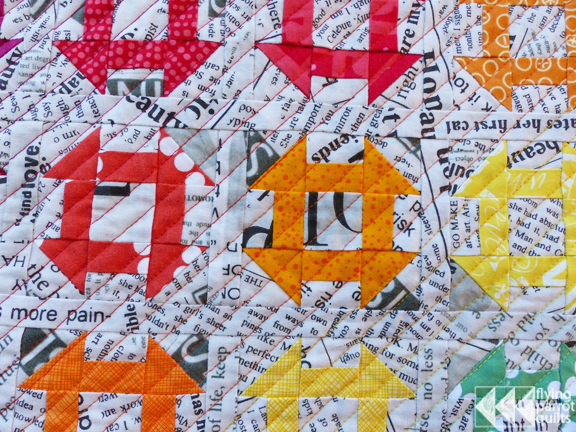 I quilted it with straight lines using my walking foot, changing thread colors every few lines so that was rainbow too. The backing, to match the newsprint fabric on the front, is this fabulous color swatch print from Carrie Bloomston.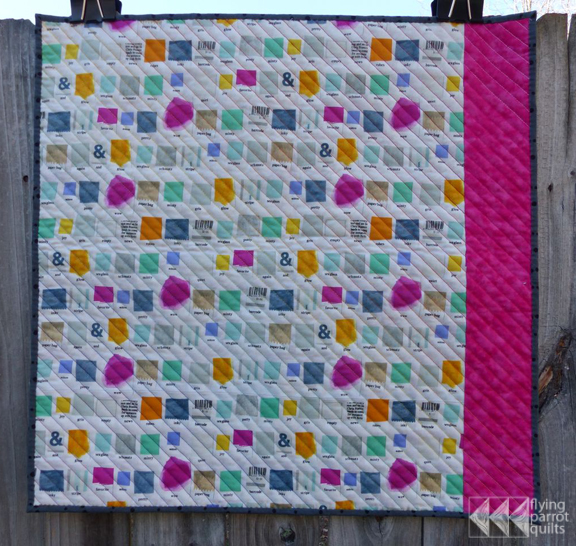 The quilt I received was this beauty from Charlayne, using my favorite Tula Pink Saltwater line!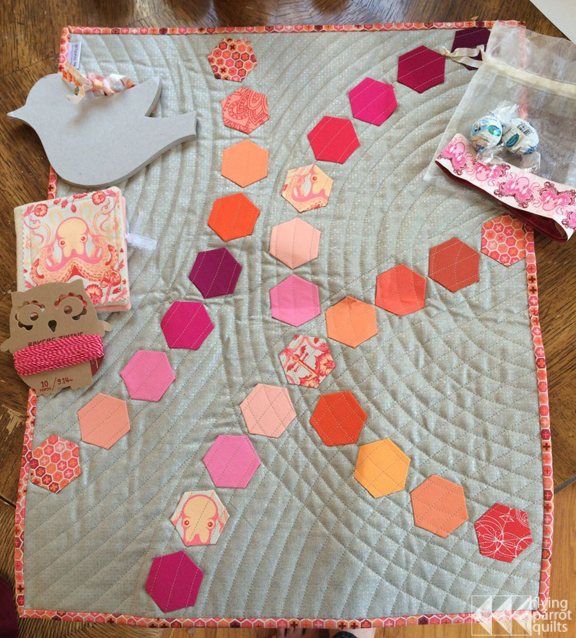 I love the little peeks of octopus and the sparkly background!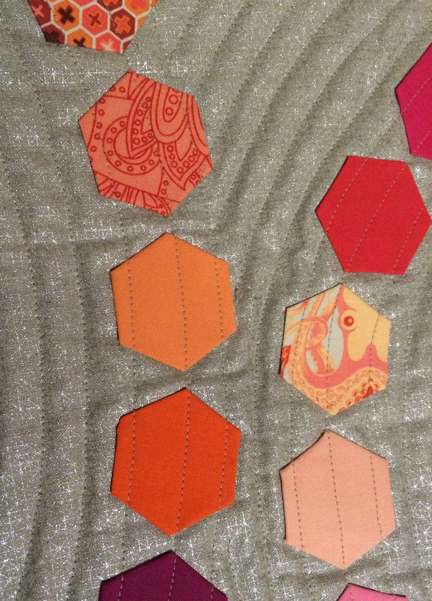 Thanks again, Charlayne!
SaveSaveSaveSave