My second entry to the Bloggers' Quilt Festival is called Celestial Orbs: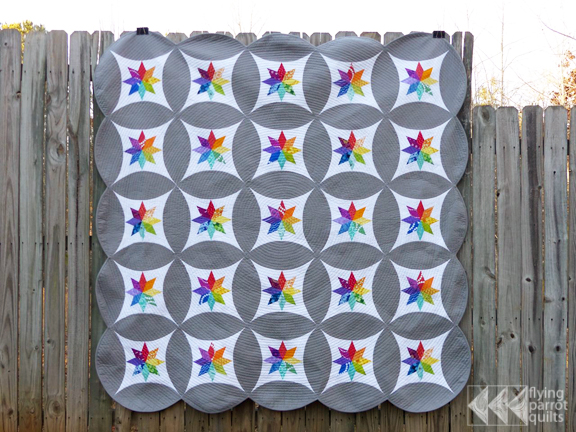 This quilt was inspired by the traditional "Robbing Peter to Pay Paul" block. The center stars are paper pieced: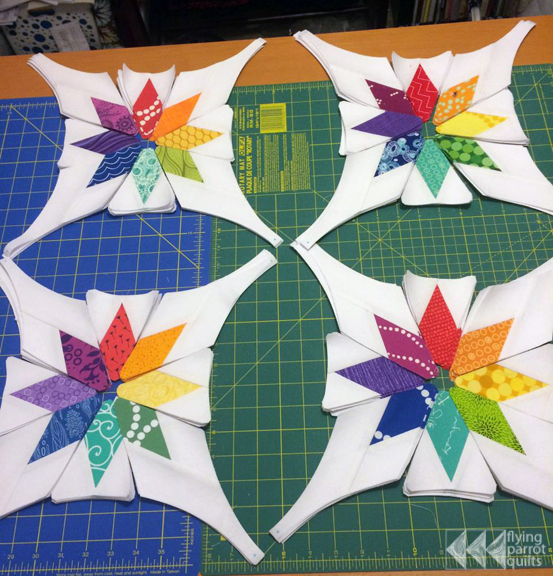 This makes really nice sharp , perfect points when the melon units are added.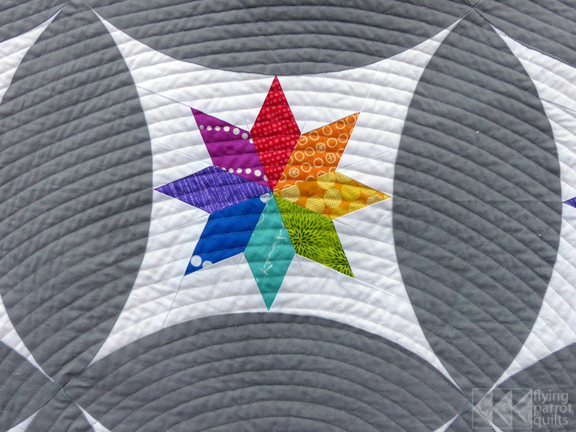 I used many of my favorite fabrics—bits of Tula Pink, Alison Glass, Lizzy House, Violet Craft, Sarah Jane, and a few others.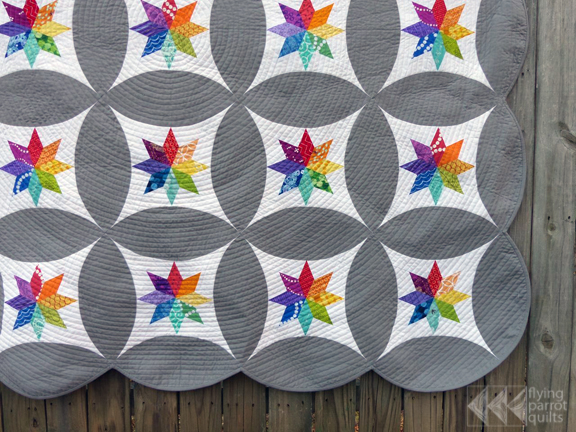 I had a hard time deciding how to quilt the quilt—I think it would suit itself well to intricate custom quilting, but in the end I decided to offset the solids with a simpler large spiral quilted using my walking foot. It took a lot of turning, turning, turning!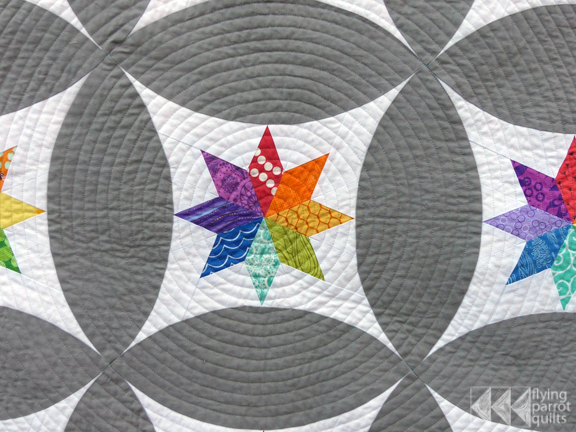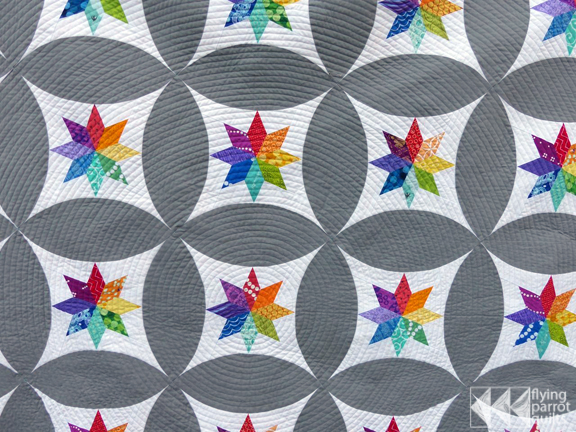 I'm working on the pattern for this quilt, and it should be ready soon. In the meantime, head back over to the Festival and check out all the other gorgeous quilts!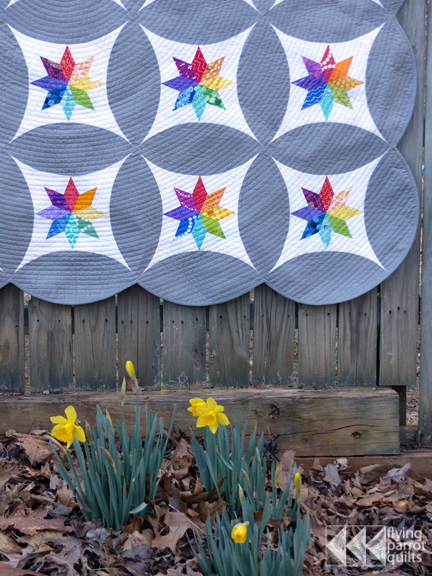 SaveSave