A friend of mine just had a baby girl, so naturally… time for a quilt!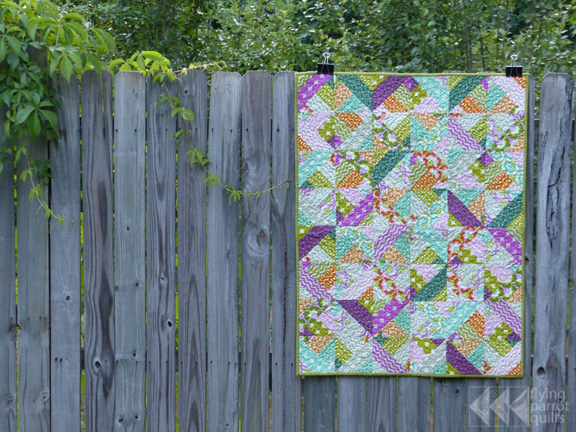 I don't typically work much with precuts, mostly because I'm religious about pre-washing my fabric, but this little jelly roll of Heather Bailey True Colors seemed perfect for a baby girl without being too heavy on the pink. Because I don't use precuts much, I also never really know what to do with them, but fortunately I found this great tutorial from Missouri Star.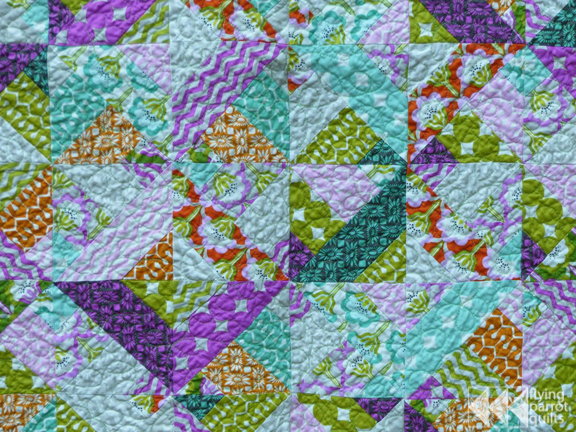 I quilted the quilt with an all-over flower and swirl pattern using a light green thread, which blended really nicely.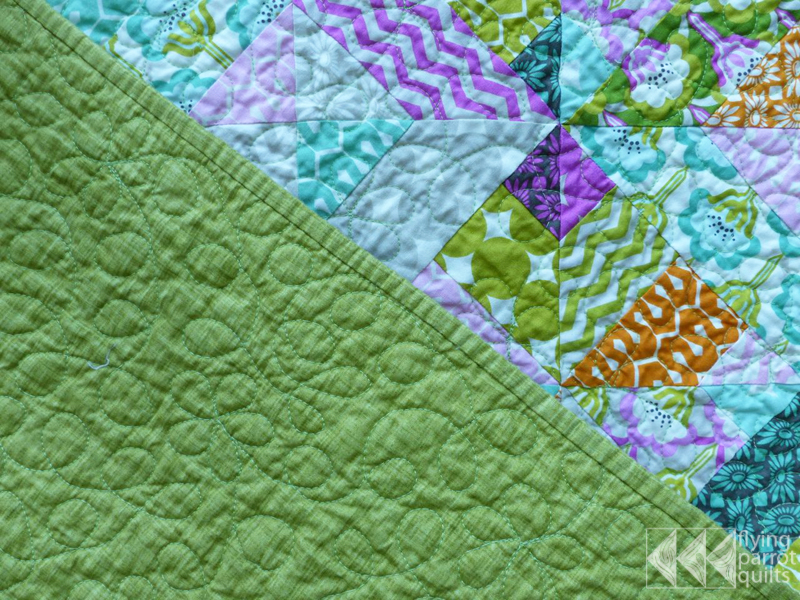 Finished size is about 30″x40″, which I'm told is a good size for car trips. It's summer in the south, so a quilt won't be needed for car trips for a few months, but hopefully it will come in handy eventually!
SaveSave