A while back, I posted a tutorial for the Gnomes and Trees block I asked Stash Bee to make for me earlier this summer. One of the blocks went on an accidental overseas adventure, but has finally arrived safely here, so I was able to put the top together at long last.
I added a big tree for a focal point, but am considering whether it needs some ornaments appliquéd on, or whether I just want to add some "tinsel" with a couching foot during quilting. I guess the contents of my yarn stash might answer that one!
I've also sandwiched and started to quilt on a giant dahlia quilt top I've had done for some time. Because I've been experimenting with battings lately, what batting to put into a quilt seems to become an ever more difficult question!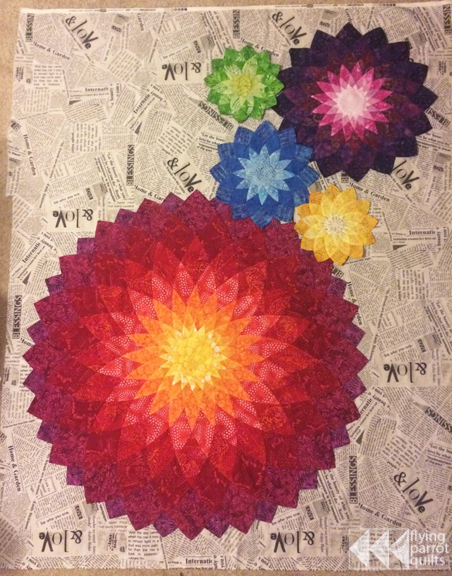 I haven't made a quilt from a pattern in years, but after seeing all the beautiful fussy-cut La Passacaglia quilts that people are working on, I finally succumbed and bought the book. I'm really enjoying having a hand piecing project to work on during TV time as we work our way through Star Trek and House!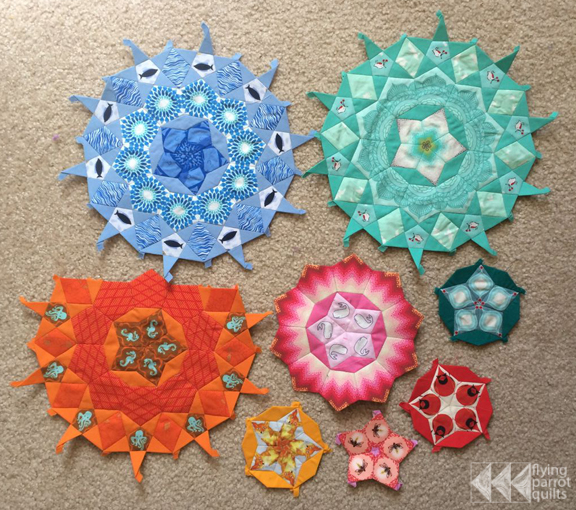 I'm heading to Chattanooga later this week to go to the AQS show. I've never been to a national show and can't wait!