Another swap wrapped up recently, this one a beach and ocean-themed swap. Given my background as a marine scientist, this one was impossible to resist signing up for. My partner shared this lovely color inspiration collage:
I also gathered that she loves turtles and storm at sea quilts, so naturally I thought of combining them!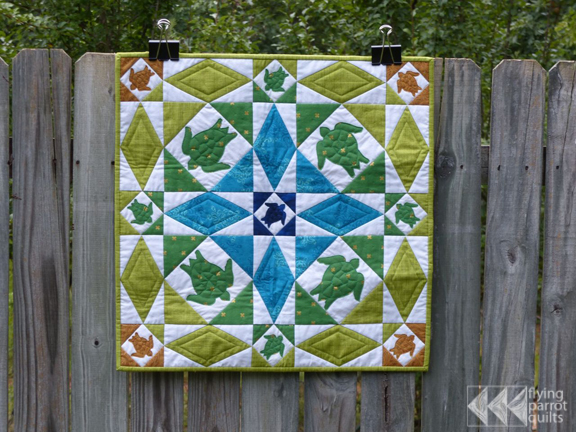 Essentially, I just replaced the central squares of the storm at sea blocks with appliquéd turtles. I think it turned out to work rather well!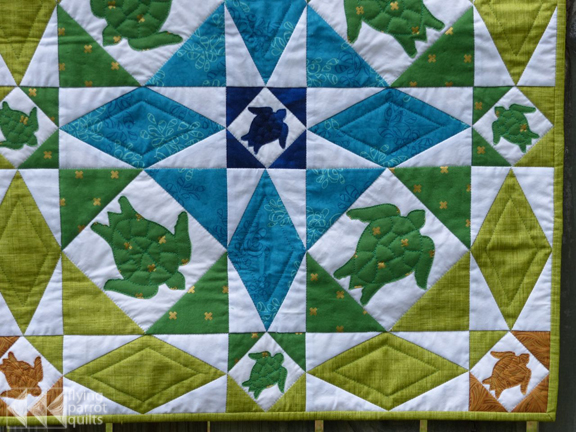 I kept the quilting simple—stitch in the ditch and a little outlining, except for the turtles where I used some free motion quilting to both secure the appliqué and give the turtles some more definition.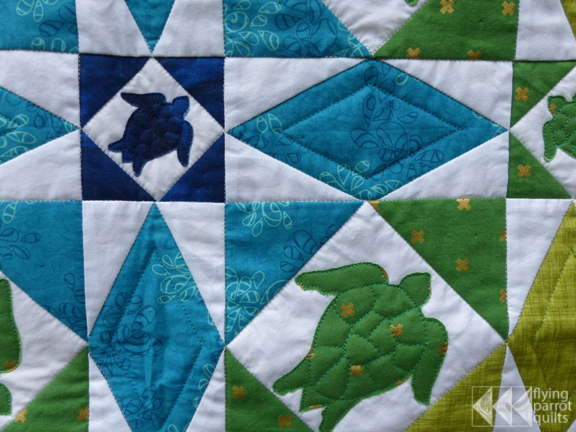 I found a great turtle print in the same sort of cool colors in my stash for the backing.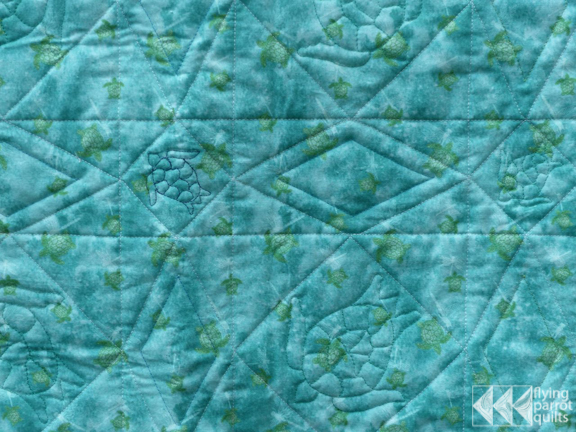 I was really pleased with the way it turned out, and I was thrilled to hear that my partner loved it, too!
The quilt I received is nothing short of amazing. Swap hostess Meredith took my love of science and oceanography and made me an ocean profile quilt:
The details she put into this are just fantastic. She hand embroidered the depths delineating the various zones of the ocean, and she used the quilting to show how only blue light penetrates into the ocean depths. At the top, there are plants and fish (red, because that makes them hard to see in a place where there is little red light); below that, particles sink into the ocean depths.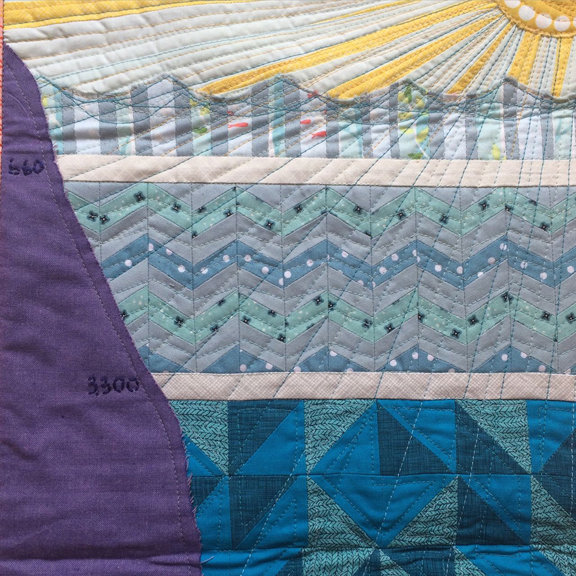 And she backed it in one of my favorite prints ever: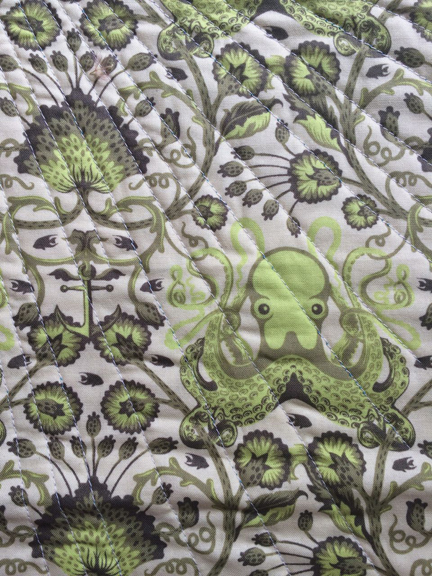 It's hanging in the living room now, so that all my nerdy friends can admire it too when they come by!