Since it's the last day of the year, it's always fun to look back at everything I've made over the last 12 months. First up, all the quilts I finished this year!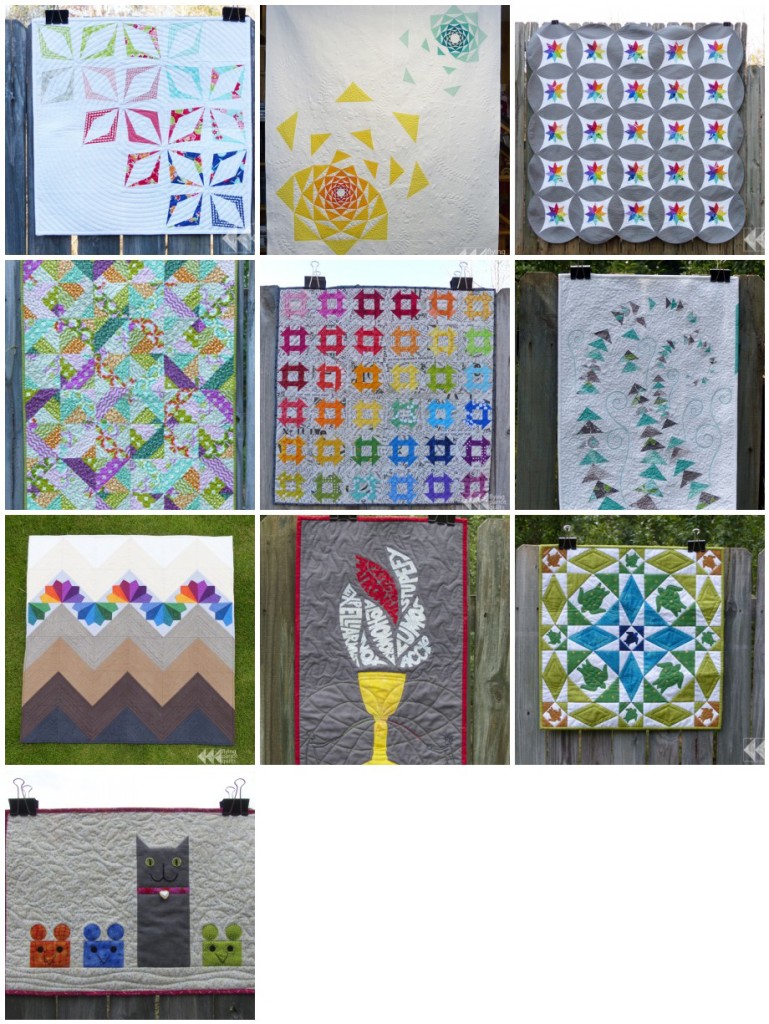 There are a couple more I actually did finish this year, but they're still a secret. 🙂
Then, of course, there were the quilts I didn't finish this year. These are some of the completed tops from this year, most of which are awaiting quilting.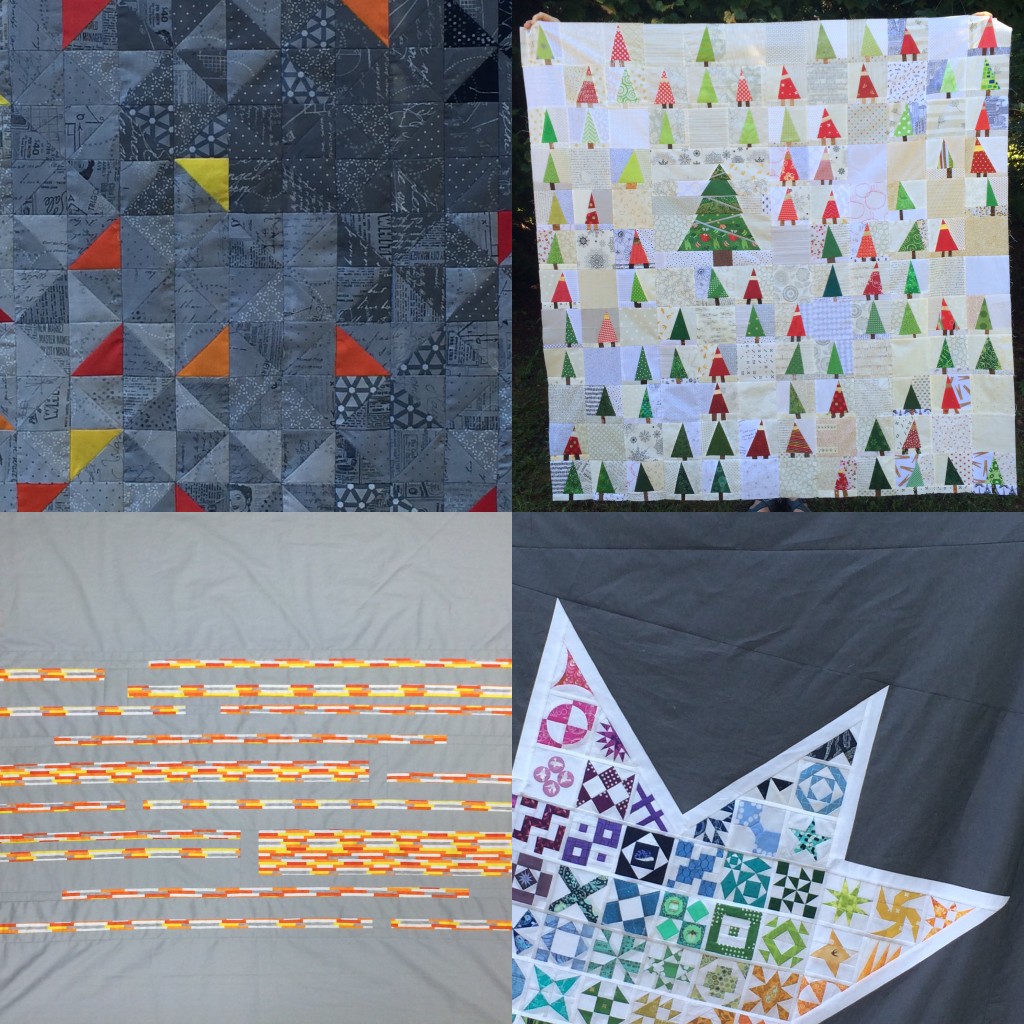 Clockwise from top left: Part of a top made using a Zen Chic jelly roll purchased at AQS Chattanooga this fall; my finished top from this year's Stash Bee that sadly didn't get finished in time for Christmas; part of a top involving 3″ finished blocks on which I'm stymied on the logistics of quilting it; a shop sample I made for my LQS (that thankfully was longarm quilted for me!)
I was part of Stash Bee again this year, and made a block every month for a different one of my bee-mates: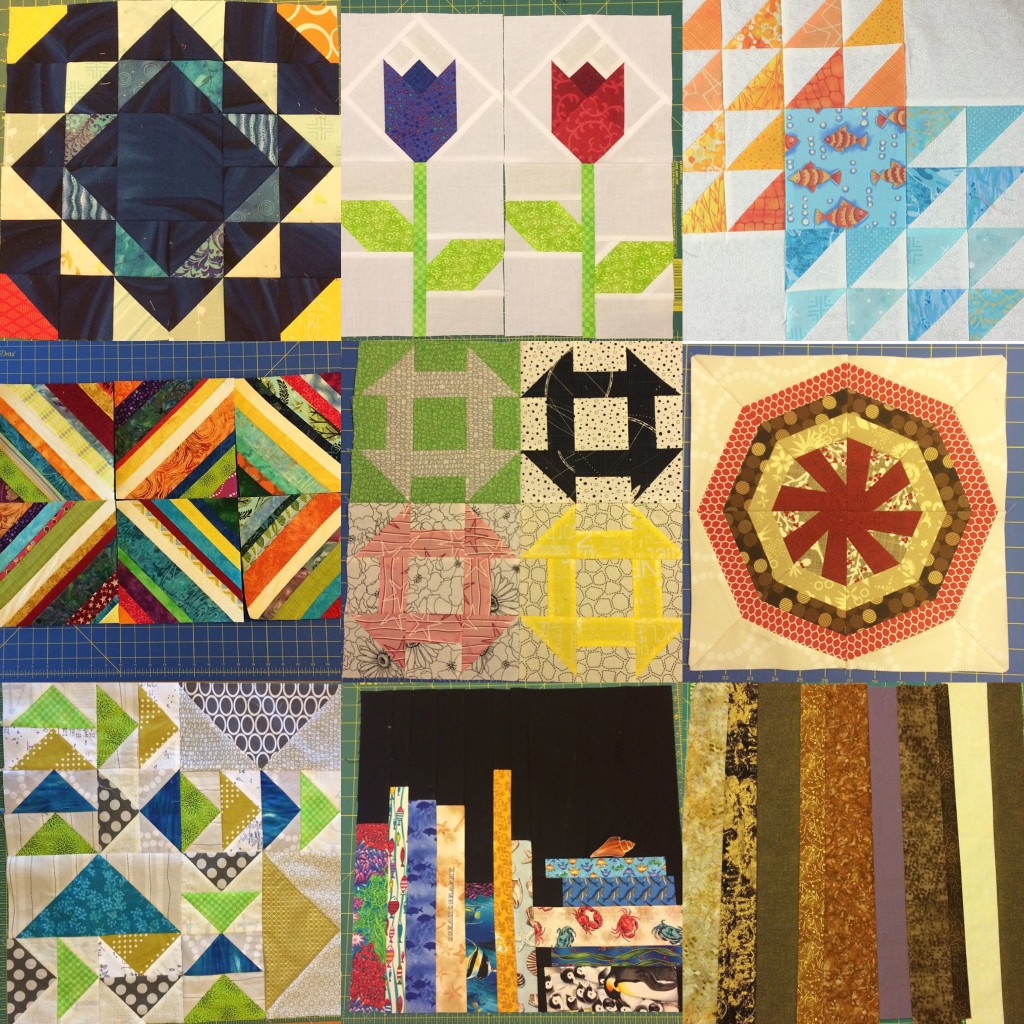 Finally, this was the year I started seriously showing some of my quilts, and it paid off. At the beginning of the year, I had three ribbons (a 2nd, 3rd, and honorable mention) from the shows that my local traditional quilt guild puts on; this is how my ribbon display looks now, including a Best of Show, a couple of Machine Quilting ribbons, and a first place ribbon at PIQF this fall: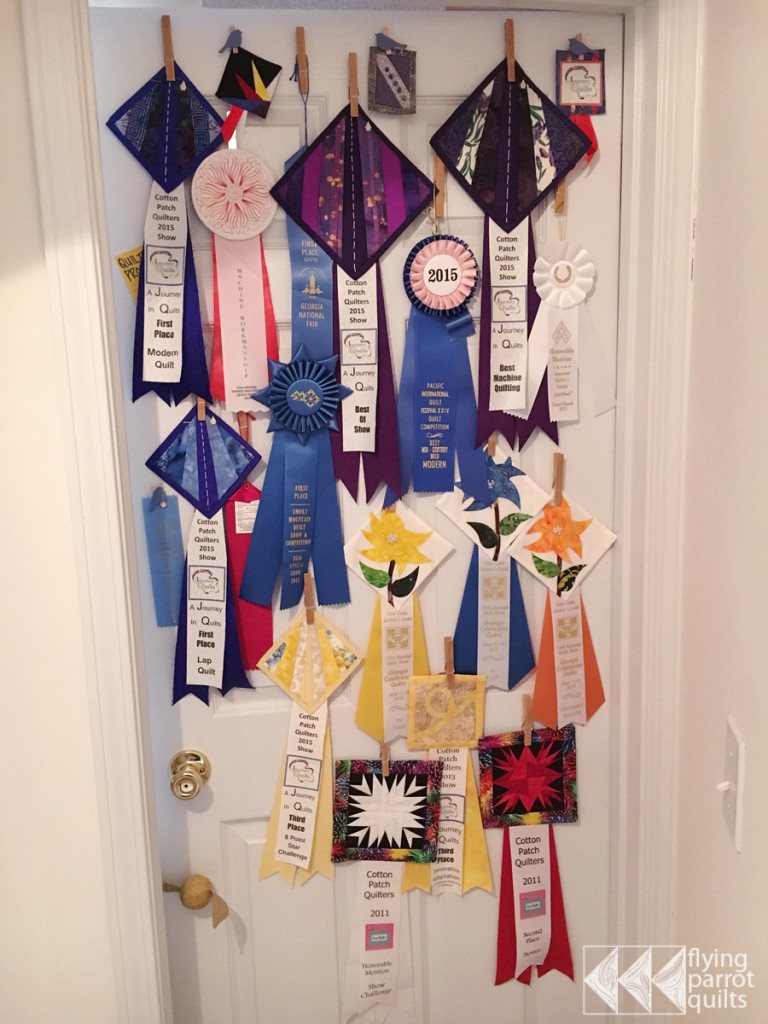 My biggest winner was The Disintegration of the Persistence of Artichokes, although Main Sequence and Celestial Orbs also picked up a few ribbons each. I'm looking forward to entering more shows next year, although if this keeps up I'll have to spill over onto the wall!
Here's wishing everyone a happy and quilty 2016!