Here are two quilts I've made for recent swaps. There seem to be less swaps happening on Instagram these days, so my obligations for the time being are finished. That's probably a good thing, as I have a ton of personal projects awaiting completion!
This quilt was made for the Geeky Science Swap. While the mini isn't particularly science-inspired, my partner was a big fan of the TV show "Lost," and it turns out that the logo suits itself really well to patchwork.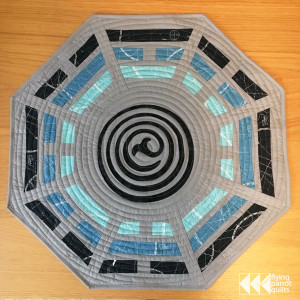 The center is raw edge appliqué. I did at least use some science fabric for the piecing of the outer portion.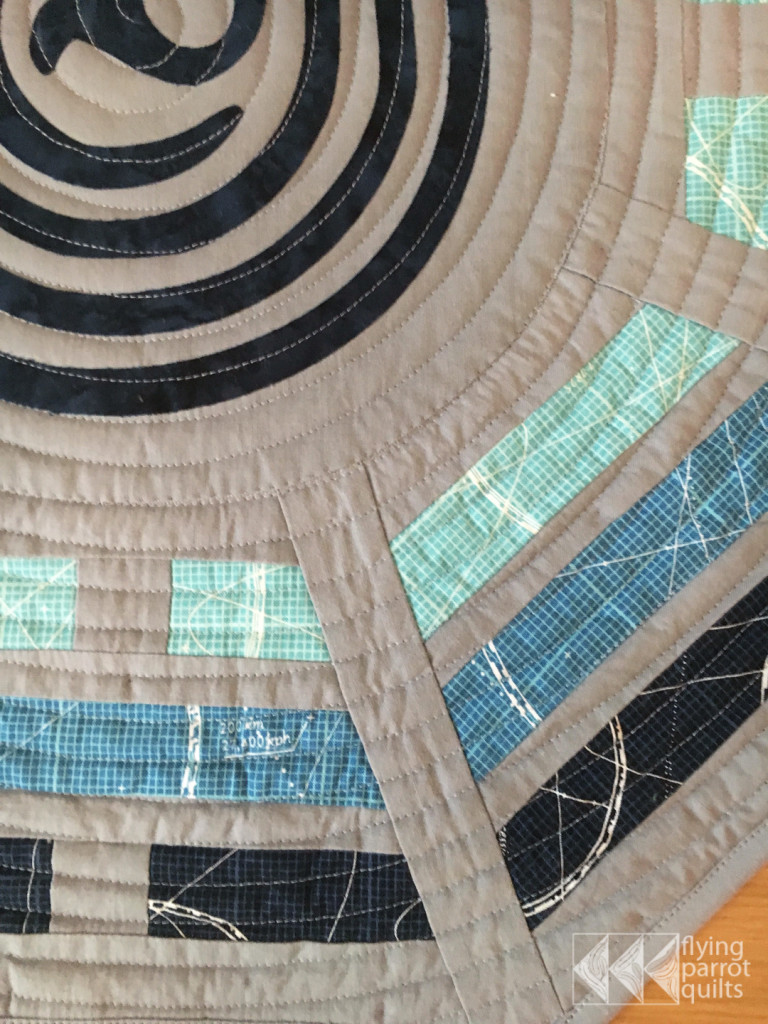 And the backing was science-inspired, too.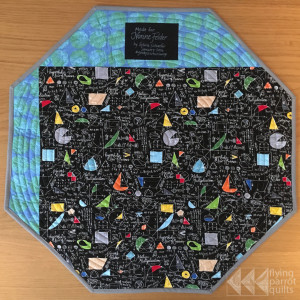 I used some new opaque fabric markers for the label, and was rather pleased with how well they worked!
I also participated in the second round of the Rainbow Mini Swap, but ended up not making a rainbow quilt as my partner seemed more into pink and yellow than rainbows!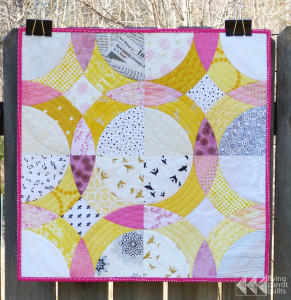 I cut some of these patches with my Silhouette machine, but eventually went back to the old-fashioned way. A pattern is available here.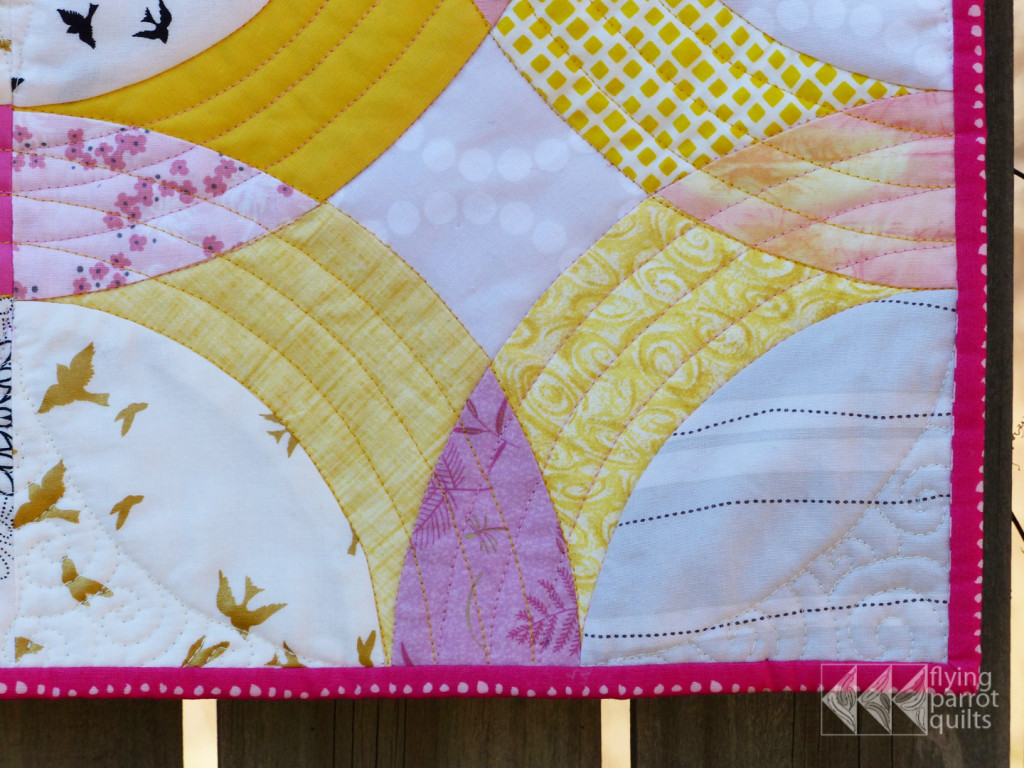 I found a perfect backing in my stash, although I always end up having to piece the backings for mini quilts because a fat quarter isn't quite enough.