*Warning: mild Shakespearean profanity*
My small local modern quilting group recently came up with a fun challenge: everyone wrote down several quilt names on slips of paper, and then we all took turns drawing a name out of a hat. The challenge was to make a quilt that fits the name. (Actually, we each drew two names so that we'd have a choice.)
The name I chose to go with was "Out, Damned Spot," the famous line from Lady Macbeth's soliloquy. (The actual name I drew was a variation of this, but Shakespeare is so easy to misremember!) Here's my quilt: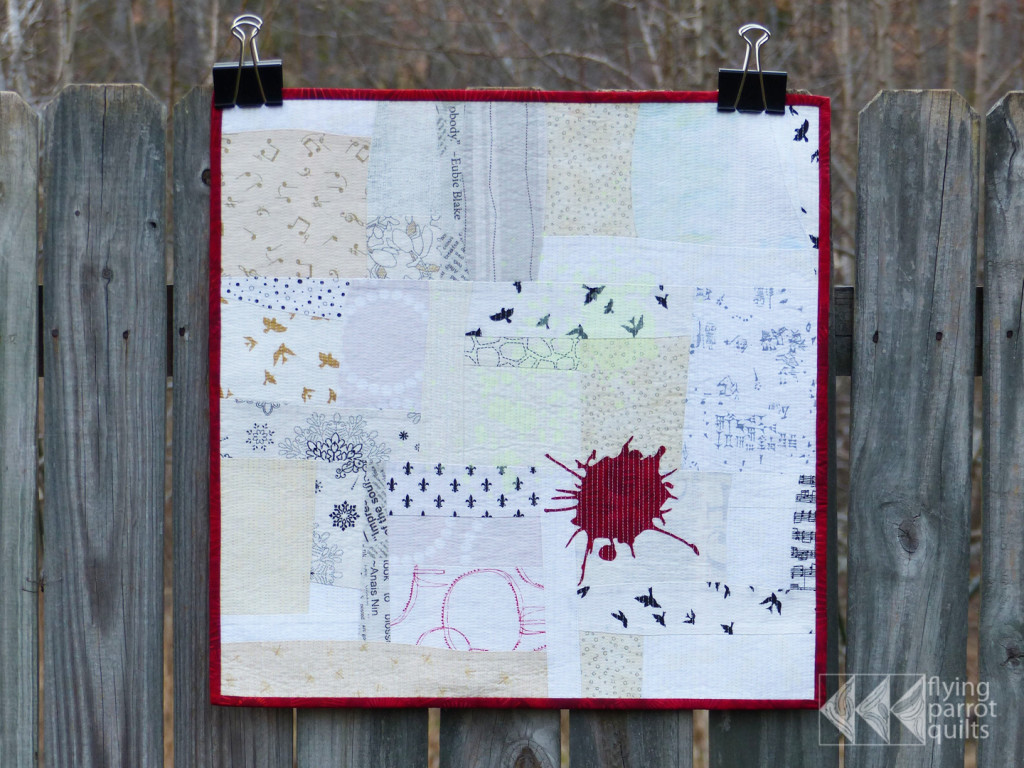 The background is improv pieced from various low-volume fabrics. The blood spot is raw edge appliquéd. I matchstick quilted the quilt to hold down all the small pieces sticking out.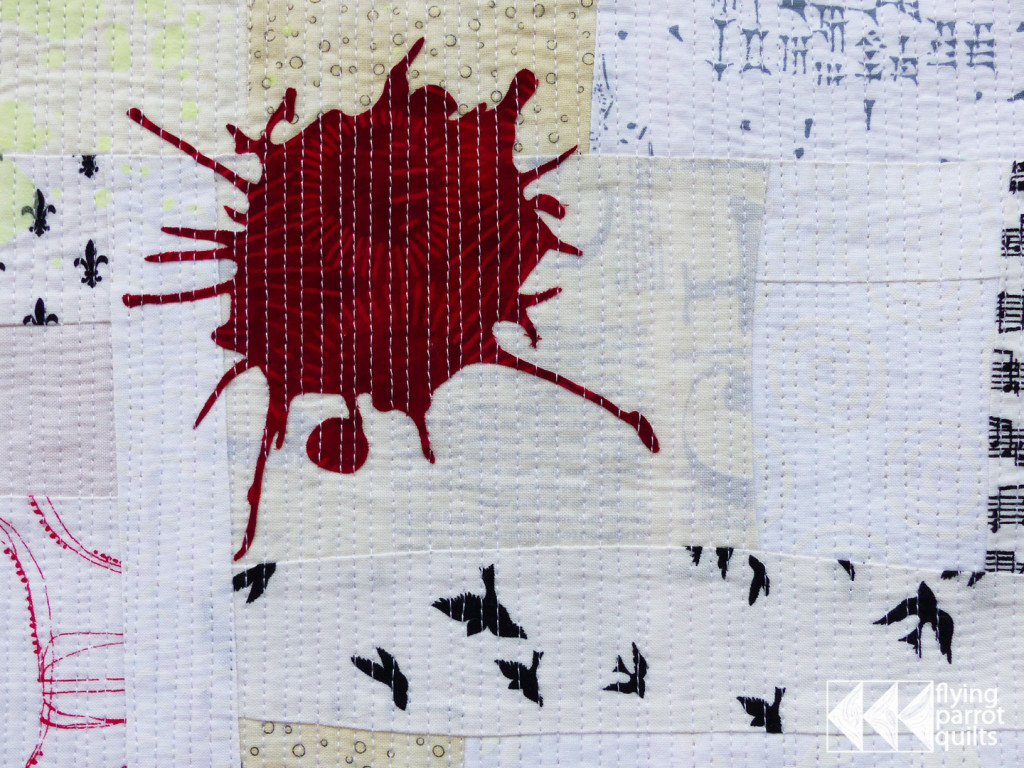 I love the way it turned out—but wait, this quilt has a hidden surprise! If you remember, the whole point of Lady Macbeth's sleepwalking soliloquy was that she was still seeing imaginary bloodstains on her hands, even after washing them endlessly. Turn out the lights on this quilt, and…
The timing of this challenge—and the name I drew—was very fortuitous, as I'd just bought glow-in-the-dark screen printing ink, and really wanted to try it out on a quilting project! I used this basic technique to make the stencil for the screen.
You can see the splatter in the daylight once you know it's there, as the ink is a bit yellowish, which is my only disappointment as far as the results go.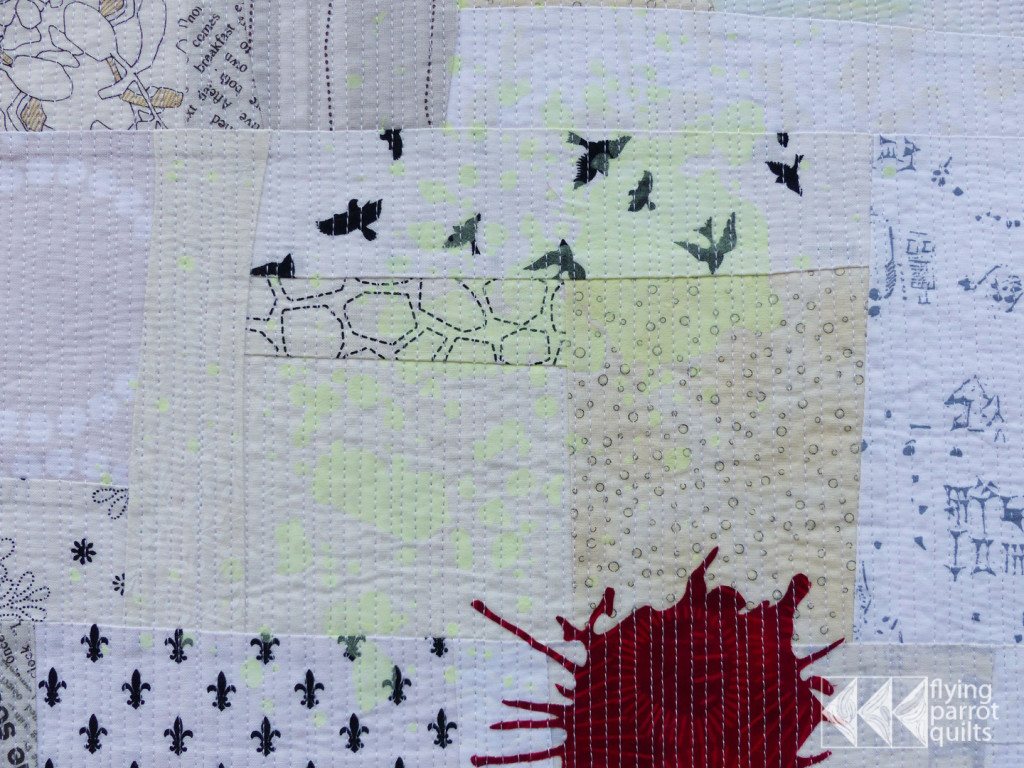 The mini is backed with some leftover backing from my Meeting of the Geese quilt finish and bound with the same red batik used for the bloodstain appliqué.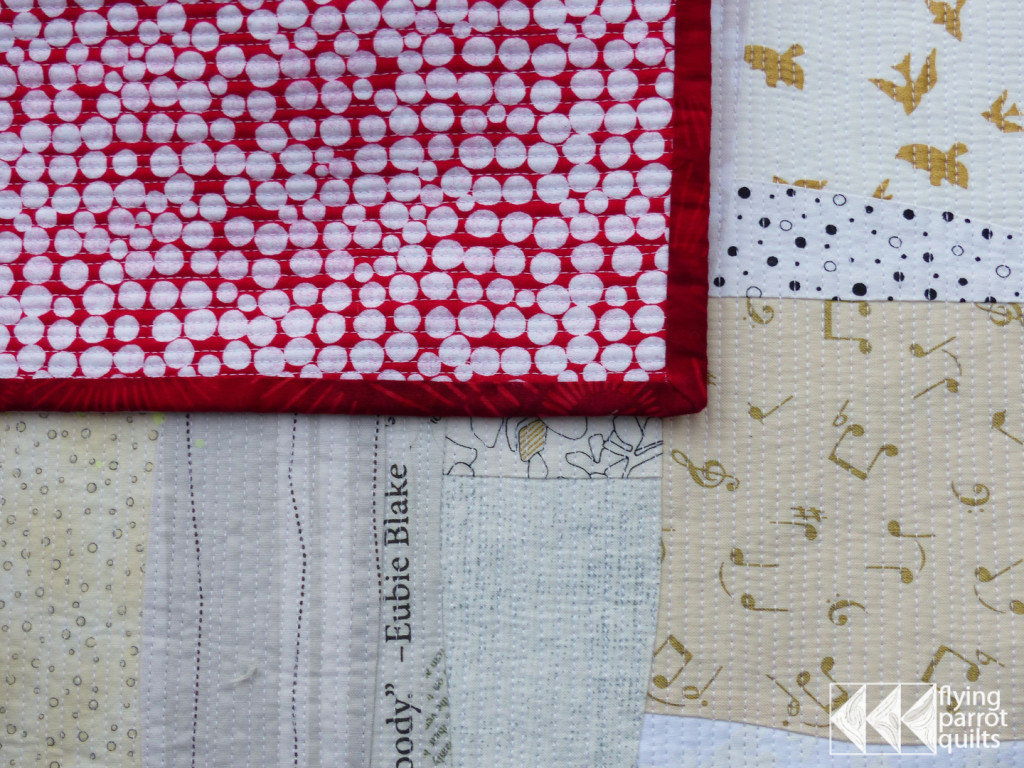 Title: Out, Damned Spot!
Size: 18″ x 18″
Thread: Aurifil 50 wt, 2021