It's time for a field trip over to Happy Sew Lucky for a tutorial on making spooky eyeballs! The tutorial is for 12 1/2″ blocks, and you'll need a 6 1/2″ and a 9 1/2″ square (unfinished) block for this quilt, so keep that in mind as you think about sizes for your eyes. There are lots of options for you to choose from!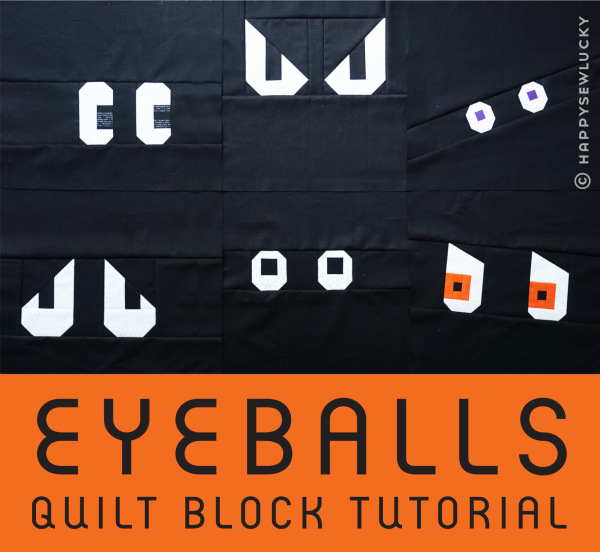 Here are the two blocks I made for my quilt.
9 1/2″ square (for reference, each eyeball is 3″ wide in this block):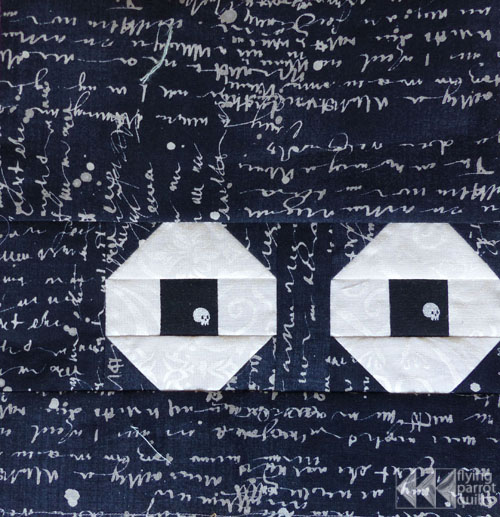 I did a little bit of fussy cutting for the pupils, so that there is a scary skull "reflection" in them.
6 1/2″ block (each eye is 1 1/2″ wide):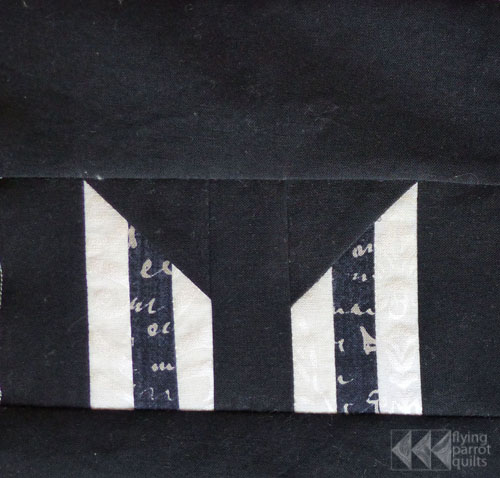 Easy peasy! Please tag this week's blocks with #eyeballsquilt in addition to our usual hashtag #epichalloweenqal. Next week, we make some more bats!