At this point, I imagine you are all old pros at paper piecing! This is the last week before we assemble the quilt, so the end is in sight.
Today we have two last blocks: the broomstick and the haunted house.
First up is the broomstick.

You'll notice in the pattern that there are two options, a 3″ x 9″ and a 3″ x 10″ finished block. The reason for this is that the broomstick is part of the odd section that doesn't quite fit into the 3-inch grid.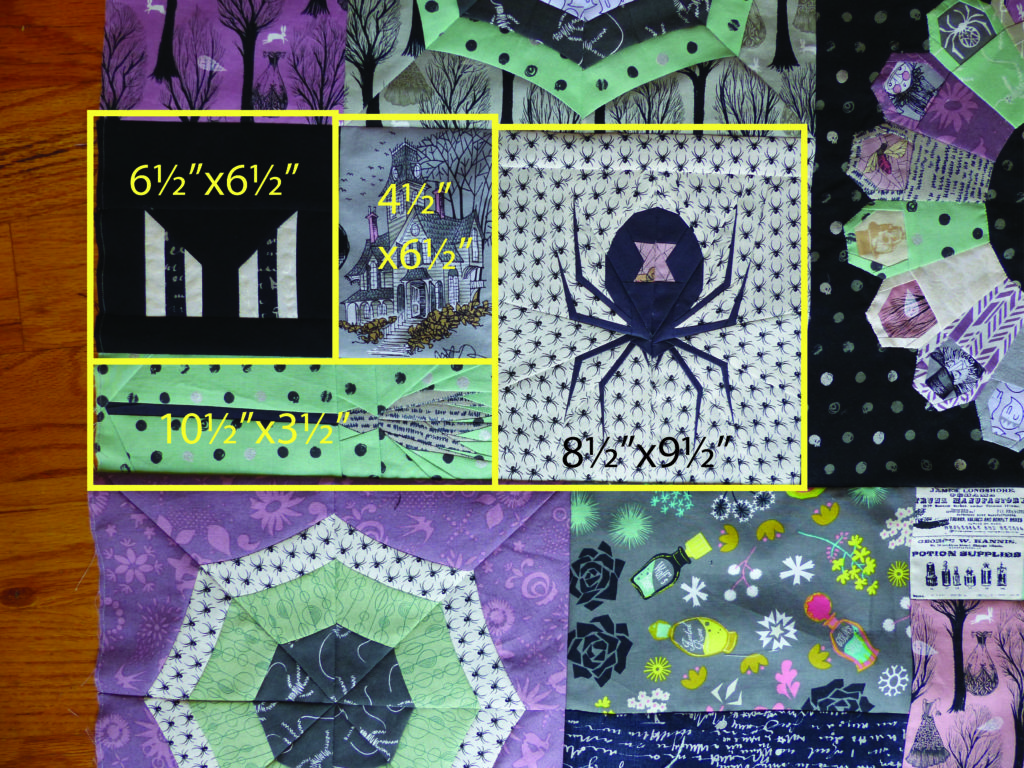 If you made your spider 8 1/2 inches, use the 10-inch broomstick; if you enlarged your spider to 9 1/2 inches, use the 9-inch broomstick. This pattern should be pretty straightforward, if a bit fiddly on the actual broom end!
The haunted house is perfect for fussy cuts in the door and windows! What sort of horrors await visitors to your house?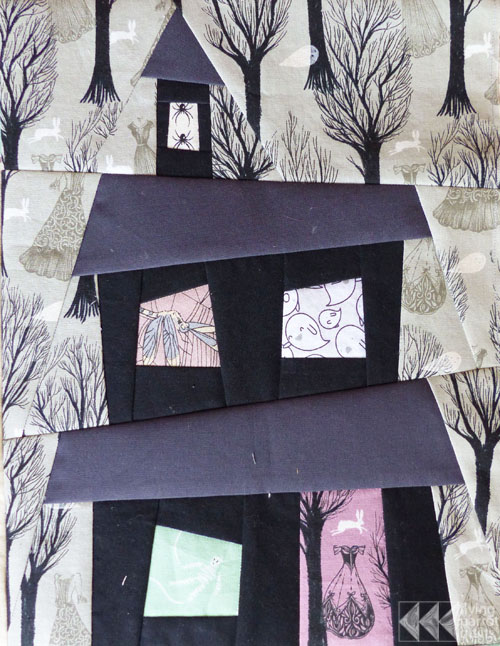 The second story of the house (section B) has a special window section. You'll piece this first, remove the papers, then use it in space 5. The house is full of wonky angles, so exact placement isn't so important, and you could even just improv piece that section if your fussy cut requires a slightly different shape of window. The provided window section includes a slightly larger seam allowance to make piecing it into that slot easier.
As always, show us your progress using #epichalloweenqal on social media!