I've been part of Stash Bee for several years now, and this year I requested Union Jack blocks because I decided that my British husband needed a Stash Bee couch quilt that he loves as much as I love mine from several years ago. I finally decided I needed to get a move on and finish it because, with the possibility of Scotland seceding from the UK reopened after the Brexit vote, I wanted to at least finish the quilt before the flags become obsolete!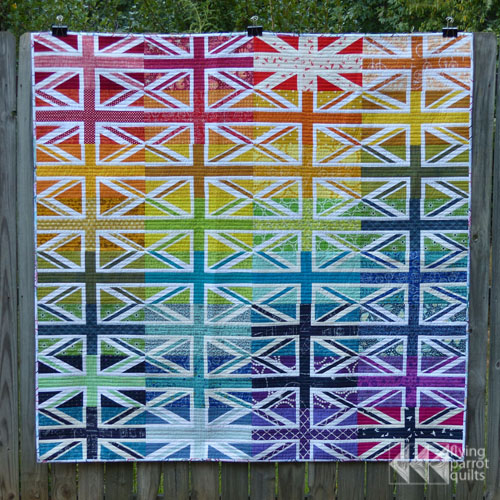 I was initially inspired by this quilt which is part of the Victoria and Albert Museum's collection. Fortunately, my husband is not too macho and so not anti-rainbow or purple/pink! I requested blocks following Molli Sparkles' anatomically correct tutorial, because my husband would definitely notice if the flag were upside down or otherwise wrong. (I did not know that the British flag has an upside down a right side up until I got involved with him, but it does!)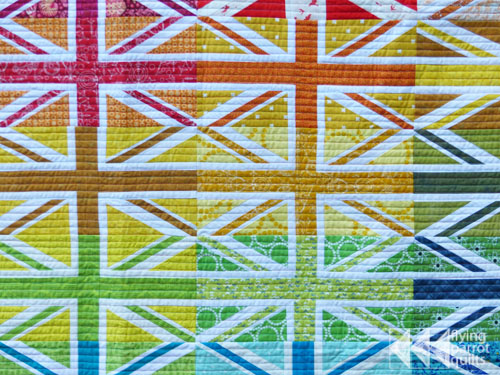 Once I received the blocks, I had to make a bunch more, mostly in the orange/yellow/green range to bring the quilt up to a good size and fill out the rainbow. I debated for a long time whether to add sashing or not, but in the end I really liked the way the colors flowed without it.
Many of my bee-mates kindly used science- or marine-themed fabrics to make it really special: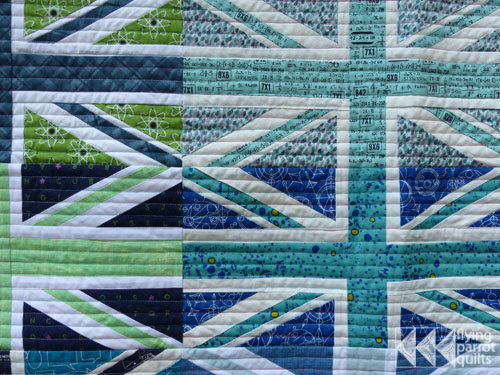 I quilted the quilt with straight lines about 1/2″ across, because that seemed to best compliment the geometric nature of the flag. I used a variegated Aurifil thread in the colors of the British flag—who would have thought that I could find such a thread here in the United States?! 😉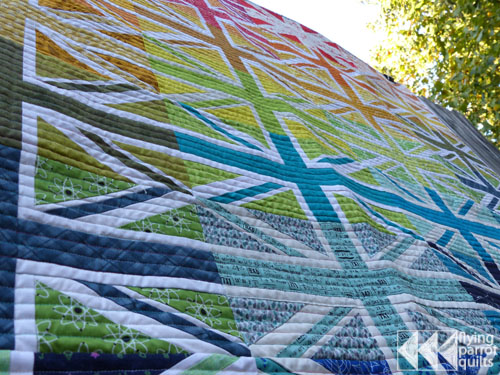 For the backing, I used scraps of various London-themed fabrics I've collected over the years for bags and pillows I've made him, plus a bit of yardage.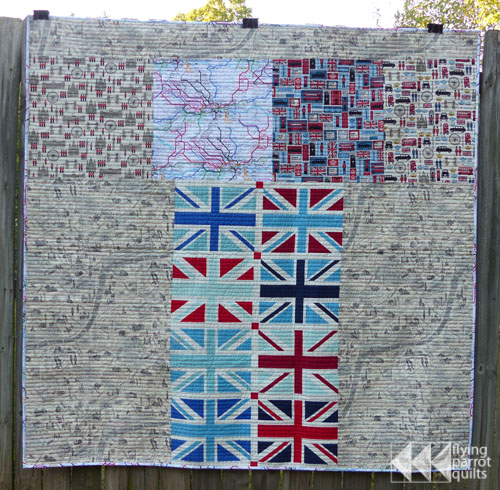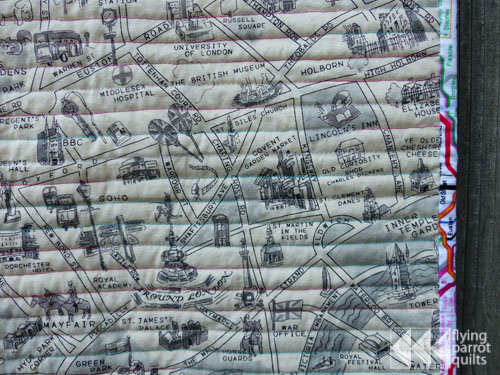 The binding is a map of the London Underground, and I just love the way little station names and bits of the subway lines randomly pop up on the front.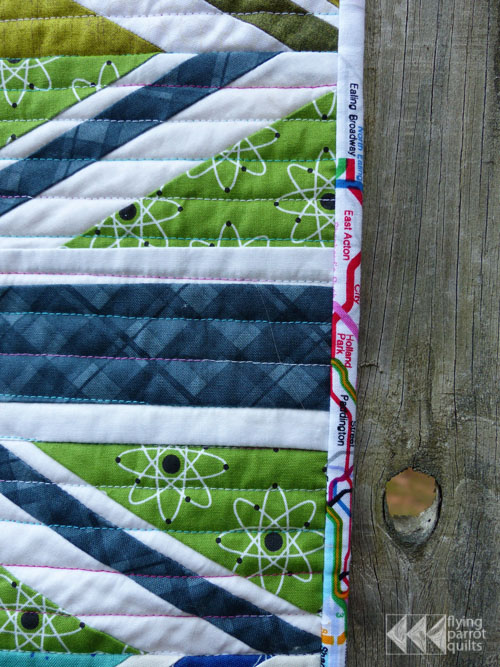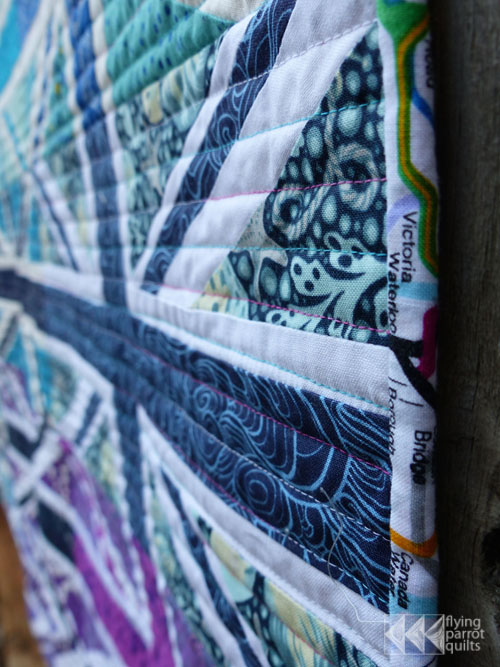 Finished size: 60″x60″
Thread: Aurifil 4647, 50wt cotton
Batting: Warm & Natural 100% cotton