My local traditional quilt guild put out a "Say it with Flowers" challenge: we had to make a quilt that incorporated text and at least three floral fabrics.
My husband and I recently read a whole lot about sociopathy and narcissistic personality disorder to better understand some people we know. As I digested the reading at my sewing machine, a little pun popped into my head.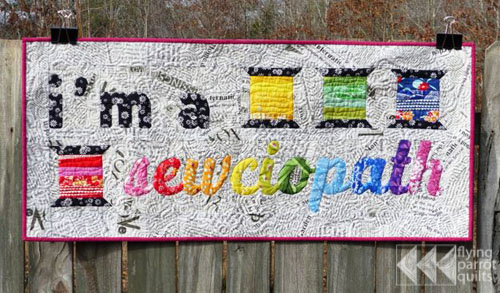 My definition of a sociopath is one who prefers sewing machines to people, and who is incapable of feeling guilt about purchasing more fabric!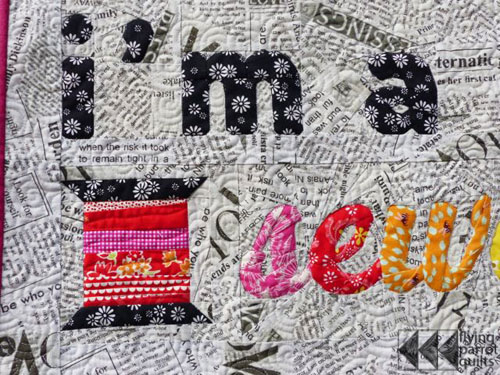 The design is 36″ x 16″ and the text is paper-pieced. As a result, some of these pieces are truly tiny!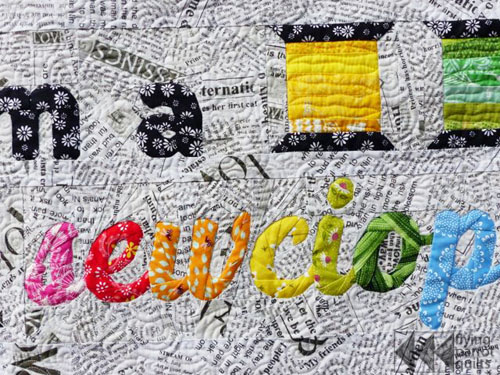 Text fabric was not considered to fulfill the requirements of the challenge, but I used it as background fabric. The fabric is "Newsprint" by Carrie Bloomston, and is full of lovely and affirming quotes, which makes an amusing contrast with the realities of sociopathy.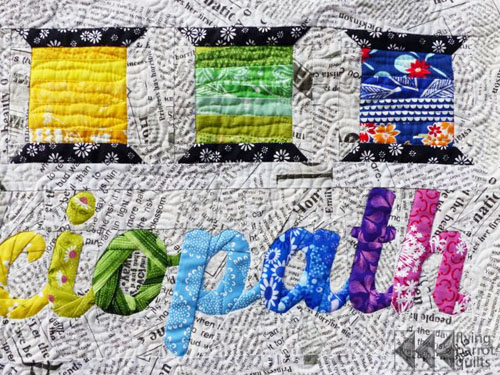 I know that many of you have realized that you are sewciopaths, too, so the pattern is up on Craftsy and Payhip for your amusement!