I have a standing agreement with my good friend Joan (who incidentally is an amazing crochet artist with a new website!) that one of these days, we're just going to run away to the llama farm (pending acquisition of a llama farm). For her recent birthday, I thought I'd jump-start the process by giving her her first llama.
Well, maybe just a quilted llama.
This is Lleonard (paper pieced from this pattern), and he's purple to match his new owner's favorite color. The background is a yarn-dyed Essex Linen blend, and I quilted it with a loopy yarn-like pattern.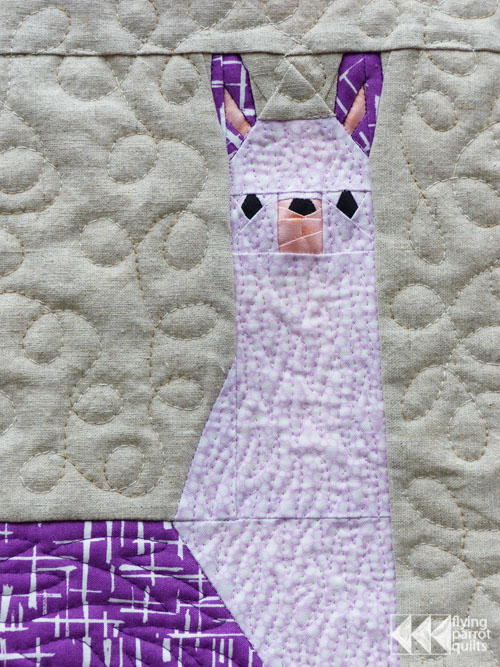 Lleonard seems a little unsure about everything, but I think he's settling in nicely after a dramatic first day in which he fell off the wall.
He's backed in this amazing llama print I stumbled across at Gotham Quilts in New York city this summer: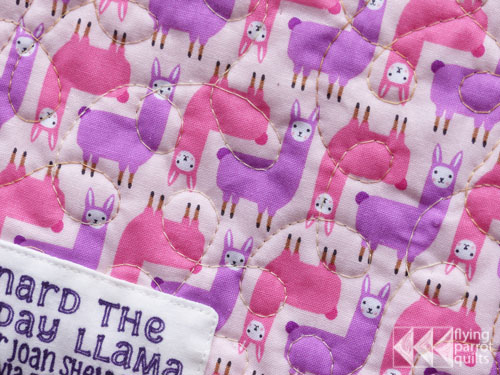 Who else is headed to QuiltCon in less than two weeks? I'm hoping to meet lots of online friends there!
SaveSave