Earlier this summer, I had opportunity be a part of Fresh Quilting, the PBS show about modern quilting, and Season 2 launches today! Fresh Quilting is produced by the Modern Quilt Guild and KS Productions, and is all about fresh twists on traditional designs and techniques to achieve them. I taped two segments for the show, and you can watch them both below!
While I've given plenty of scientific presentations, demonstrating quilting techniques for the camera was a new experience for me! Fortunately, the staff at KS Productions were wonderful and put everyone at ease. And I got to make a few new quilty friends who were taping around the same time!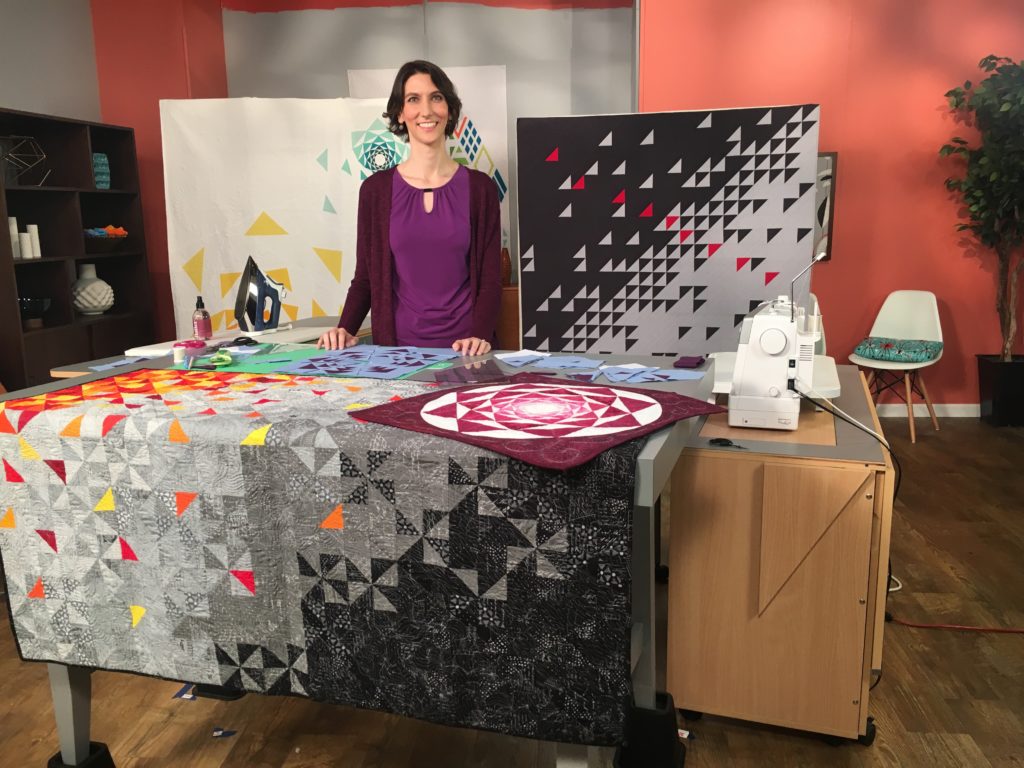 My first segment is about matching your binding to your piecing so that the flow of your quilt design is not awkwardly interrupted. This is particularly useful when there is a gradient of color across your quilt top, and I show you how to match straight and angled binding seams on this little mini: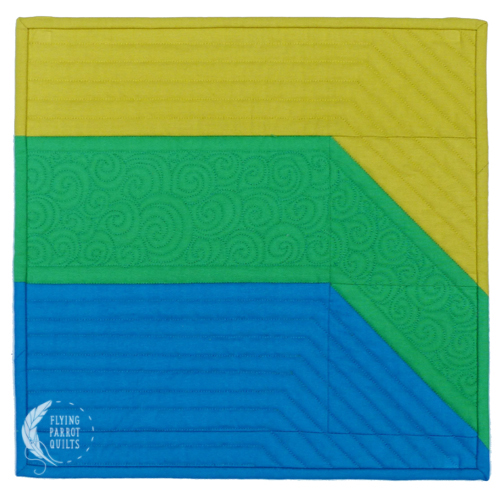 Here's a real-life example. I find this to be such a useful way to give a little bit of a border to your piecing (or in this case, appliqué) without distracting from the piecing.
My second segment is about creating disintegrating designs by combining improv piecing and paper piecing—this is the technique I used on my Disintegrating Artichokes quilt, and it's super fun! I show it to you with a simplified version of the block: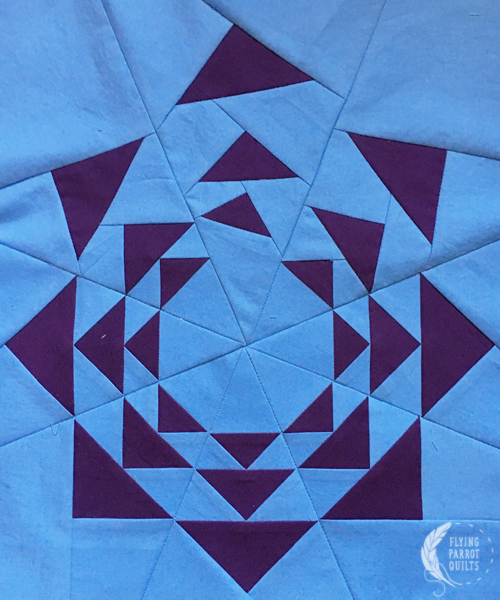 If you're a member of the Modern Quilt Guild, you can binge-watch the whole season right now by clicking here! If not, you can see if your local PBS station carries the show here (if it doesn't, let your station know that you'd like them to air Fresh Quilting!). Here are my segments—I hope you enjoy them and will try some of these techniques for yourself!
SaveSaveSaveSave
SaveSave
SaveSave
SaveSave