I'm still swamped with deadlines, but I'm surfacing to let you know about my new pattern out in the January/February 2018 issue of McCall's Quilting!
They've called it Primarily Geese, since it's made with flying geese blocks—but when you put them together it makes these fun arrows!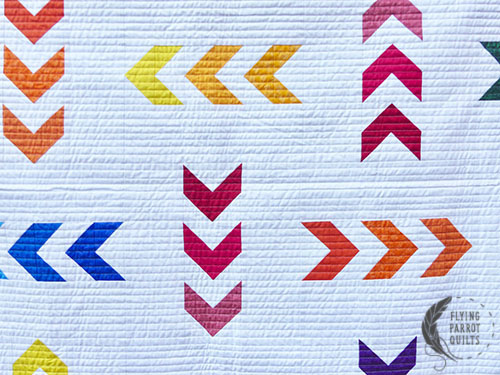 I used fabrics from Quilting Treasures, but you only need about a fat eighth of each fabric so this would be an awesome scrap-buster, too.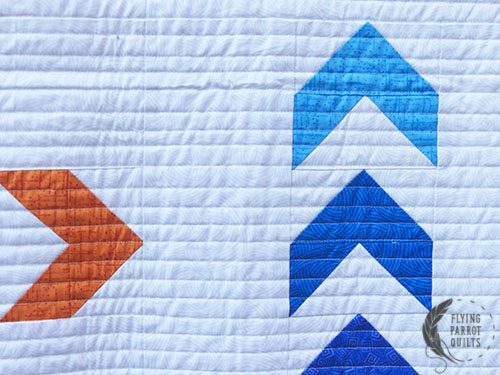 It's quilted with just straight lines, though if I'd had more time I might have done some ruler work in the arrows and a free motion background fill to let them pop more.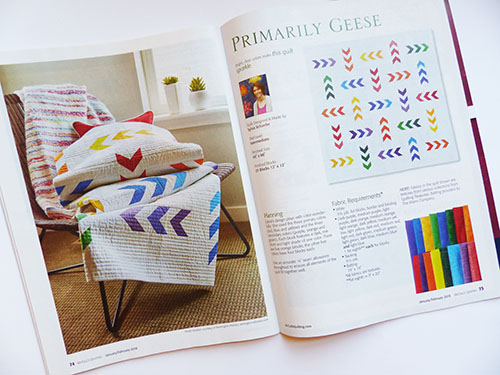 The issue should be on newsstands now!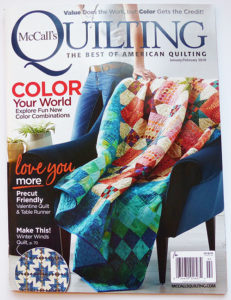 Quilt Stats:
Fabrics: Basics from Quilting Treasures
Batting: Warm & White
Thread: Superior Threads So Fine #50 (top and bobbin)
115,698 stitches at 12 stitches/inch