I would love to come speak to your guild or shop! Please contact me for more information on fees and availability.
Lectures
What is Modern Quilting?
Modern quilting is extremely popular right now, but what exactly is it? We'll discuss some of the common characteristics found in modern quilts, such as negative space, solids, straight line quilting, improvisation, and more.

Designing with Negative Space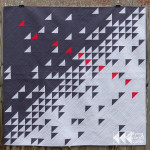 Many quilters enjoy the modern aesthetic but are overwhelmed when considering designing their own quilt. This lecture gives you concrete step-by-step ideas on how to begin with a traditional quilt block and then alter it to incorporate negative space (also known as background area). Plus, I'll give you suggestions on fabric and quilting choices for your design!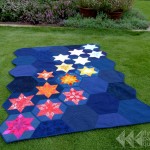 Quilts from Science
Inspiration is everywhere—in my case, I often find it in science. I'll show you my quilts and talk about the science behind them. You'll leave with a few fun new factoids about the way the world works and inspiration to look to your own career for quilt ideas.
Workshops
Free-motion quilting (half or full day)
This workshop helps students get on their feet with free motion quilting on their domestic machines. We will work through a variety of free motion designs and variations, first on paper and then on fabric. Students will also get plenty of tips on avoiding common pitfalls.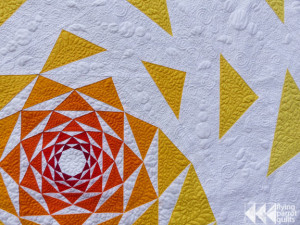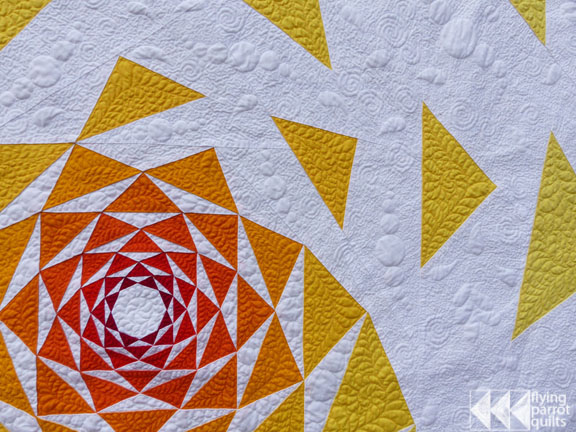 Disintegration (full day)
Learn my techniques for combining paper piecing and improvisational piecing, as seen in my Disintegrating Artichokes quilt, using a simplified version of the block. We'll also discuss other ways of incorporating the idea of disintegration into your quilts. Some paper piecing experience is recommended for this class.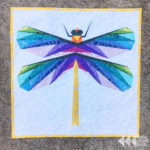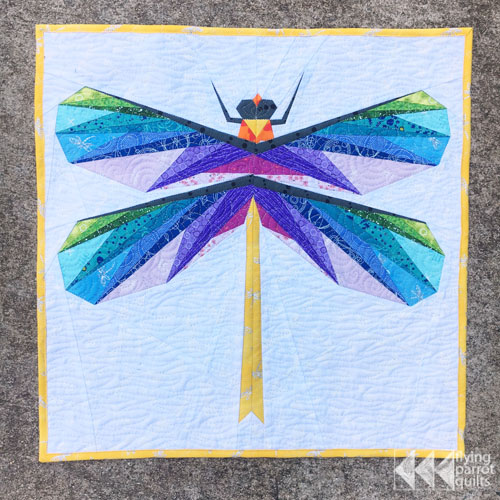 Paper Piecing (half or full day)
Learn the technique of foundation paper piecing, which will open up a whole new world of possibilities in quilt-making! Students will learn the basic technique and how to accurately join multiple sections of a paper pieced pattern, plus get lots of tips and tricks to help make the process easier. Students can choose from several patterns in this class.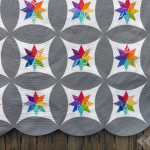 Celestial Orbs (full day)
Combine foundation paper piecing and curved piecing to create a show-stopping quilt with perfect points! Students will begin by learning foundation paper piecing techniques to create the colorful star centers, then add gently curved melon shapes to create this pattern inspired by the traditional Robbing Peter to Pay Paul block. We'll also discuss how to bind the scalloped edges on your finished quilt.
Fusible Appliqué (half day)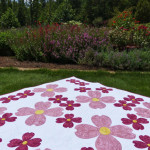 Fusible appliqué is quick and easy! Explore this technique using my Dogwood Dreams pattern. Students will be able to complete at least one block in this class, and will go home with assembly instructions and quilting ideas to finish their quilt.
I am also happy to teach any of my patterns not specifically listed here!
SaveSave