The oceans cover 71% of Earth's surface. This quilt—the second one I ever made—encompasses the entire ocean!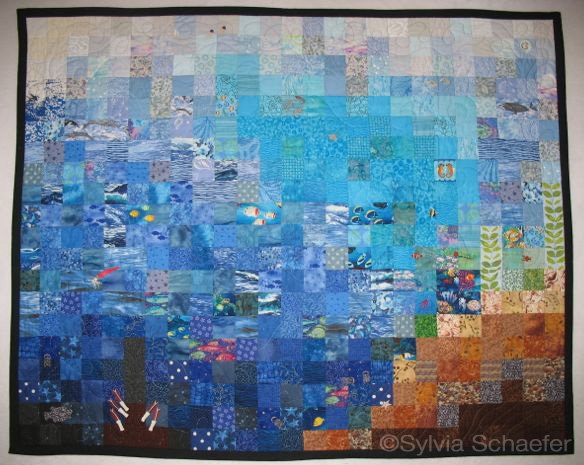 I used an enormous variety of often fussy-cut 2.5″ squares to make this quilt.
In the top right-hand corner you can see a bacterium with the DNA inside. You'll see some red thread, too—the center of the quilt is quilted with waves in blue variegated thread, but around the edges I used blue and red threads to represent the thermohaline circulation (see also this quilt).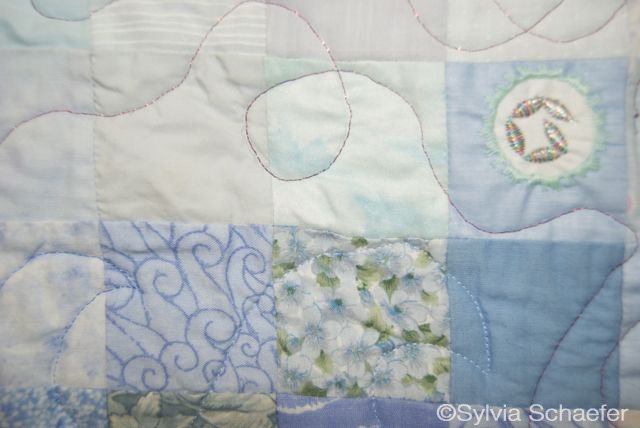 Here we have machine embroidered sharks and a manta ray. Some of the fabrics remind me of microscopic creatures in the ocean—for example, the fabric above the sharks looks like blue-green algae and the fabric in the bottom left-hand corner of this picture looks like coccolithophores to me.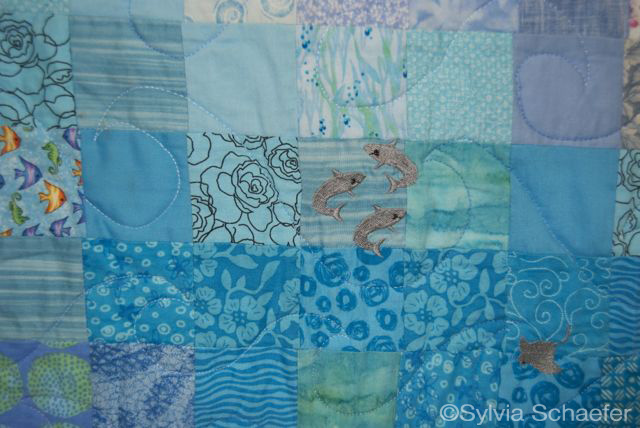 And here, at the bottom of the sea, are appliquéd anglerfish and hydrothermal vent worms (a recurring theme in my quilts, apparently).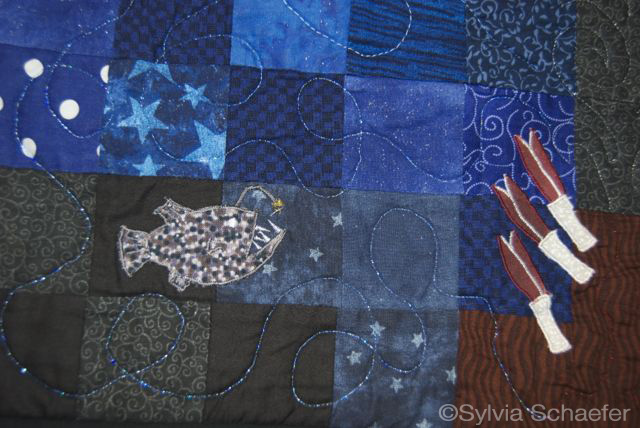 Shows:
2011, Hot Threads, Cool Quilts, Cotton Patch Quilters Guild, Watkinsville, GA
Second Place, Novice category