After making my original artichoke quilt (pattern available here!), some friends of mine told me I should make a larger version for show, so that's what I've been working on for some time now. I actually got the top done back in the spring, then it sat around for a while waiting for batting and backing. But with my local guild show coming up in the spring, I figured it was time to put it all together.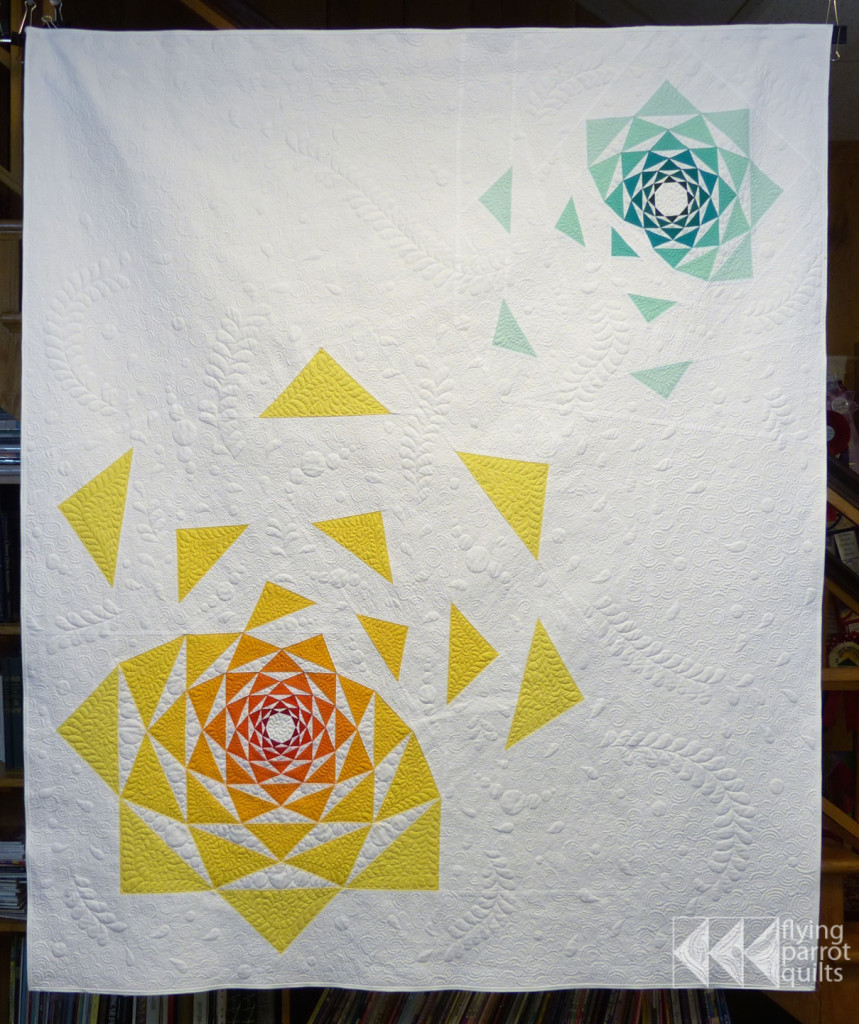 I'm calling it "The Disintegration of the Persistence of Artichokes," as a little homage to Salvador Dalí, one of my favorite artists. I didn't quite manage to get it picture-ready in time for the QuiltCon deadline, but I did squeak in under the wire for the AQS Paducah show, so keep your fingers crossed for me! (The joy of show quilt entry photos: I did the world's worst job of machine binding it; now I get to rip it out and redo it by hand. I might rip out and redo a small section of quilting, as well.)
Here are a couple of closeups (conveniently not featuring the binding…). I tried to continue the disintegration theme into the quilting.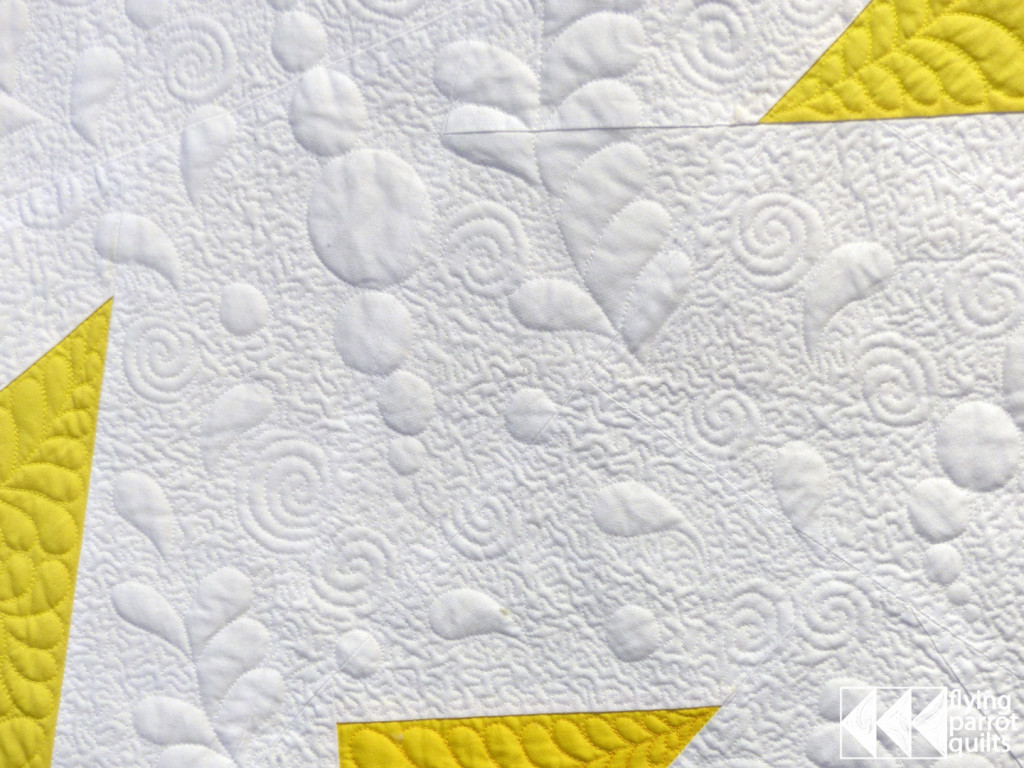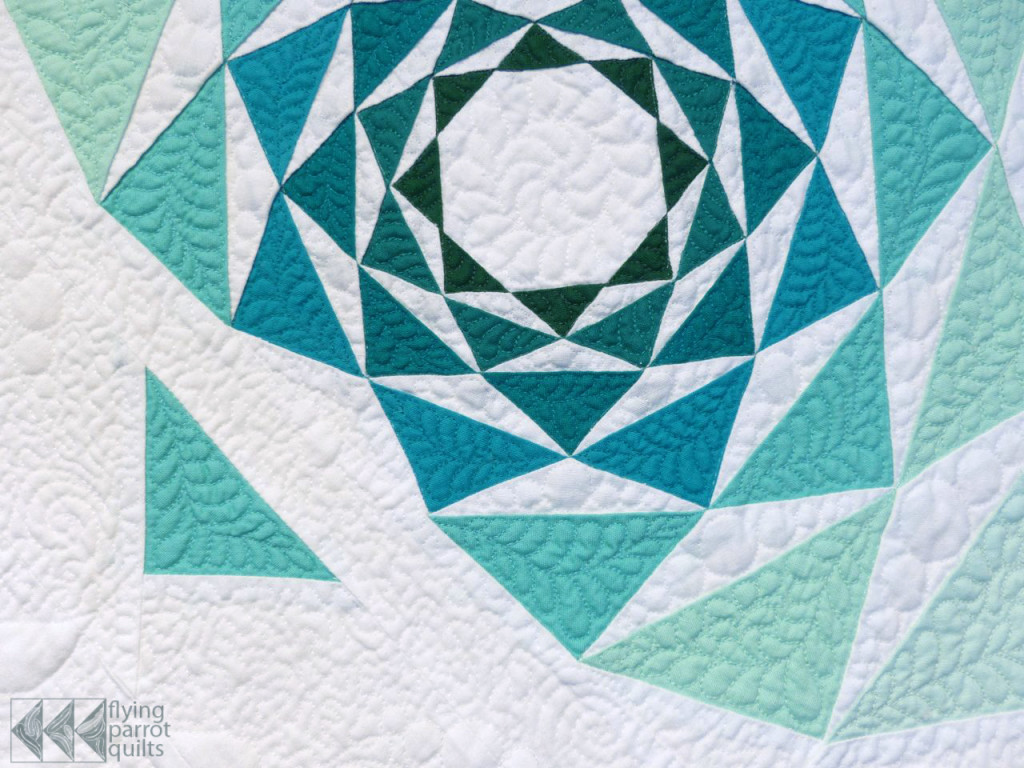 And yes, all of this quilting was done on my domestic machine, a Bernina 430!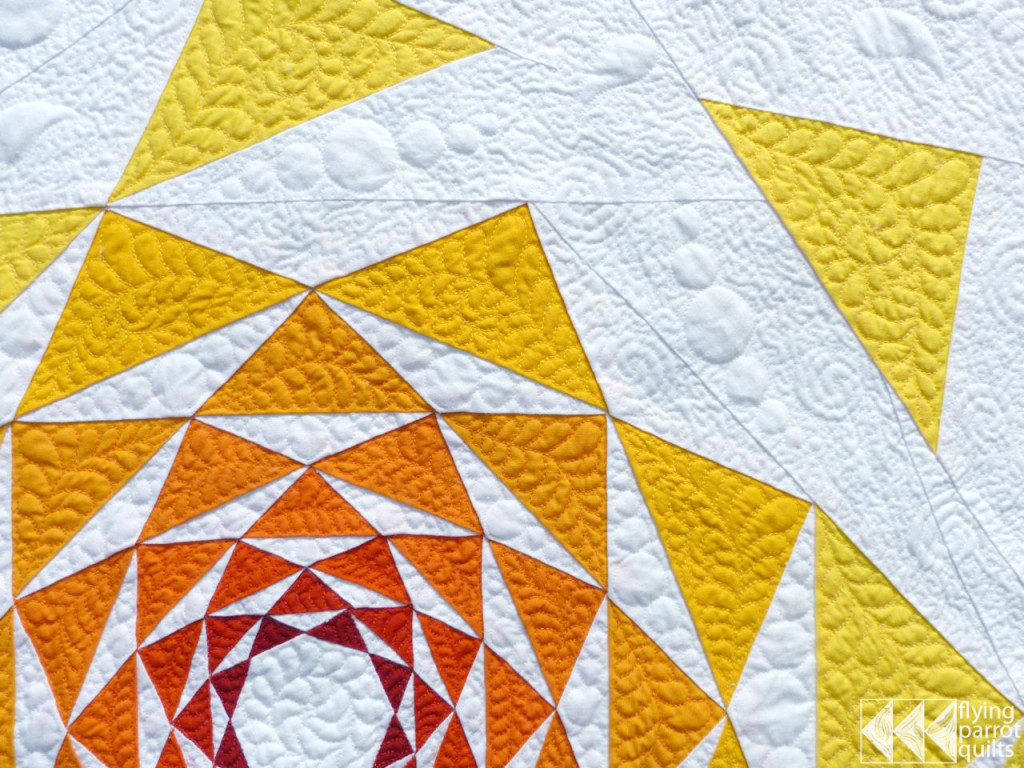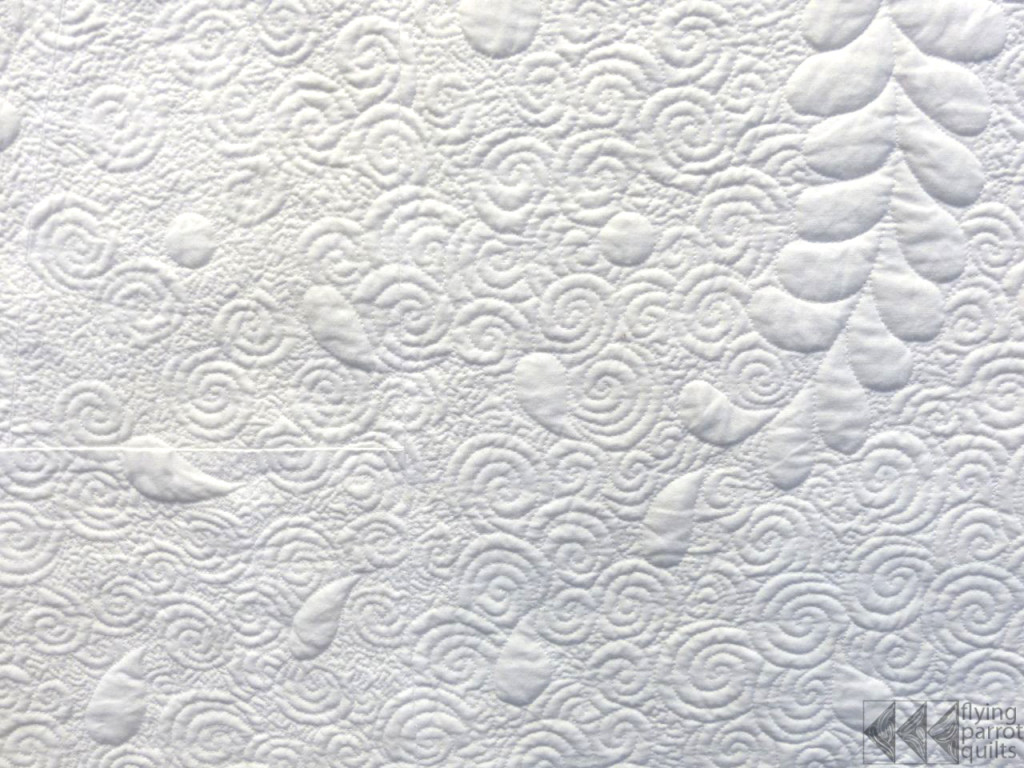 (I promise, that white's all the same color. Color balance was killing me!)
Linking up with Freshly Pieced's WIP Wednesday today!
SaveSaveSaveSave