My first entry into this spring's Bloggers' Quilt Festival is "The Disintegration of the Persistence of Artichokes."
Those of you that follow me have seen a lot of this quilt, but I thought I'd share some photos from the making of it. More closeups of the finished quilt are at the end. The quilt started with the "Insane Artichoke" quilt block that I designed: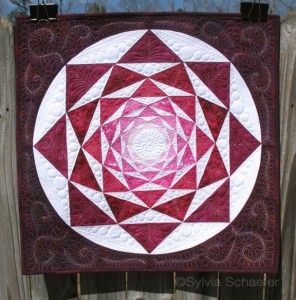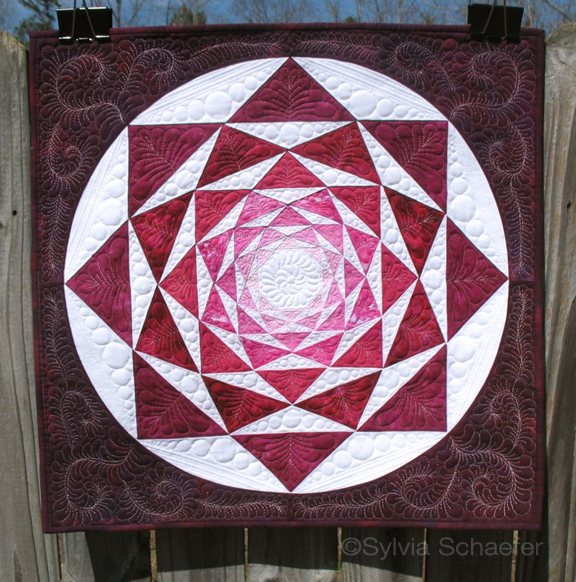 A few of my friends told me I really should design a larger quilt using this block, but medallion quilts aren't really my thing. At that point the idea of having two artichokes disintegrating was born. Piecing the centers was the easy part, but then I had to get into large-scale improv piecing. I cut the triangles to size, then pieced them into strips that I added to the center one by one: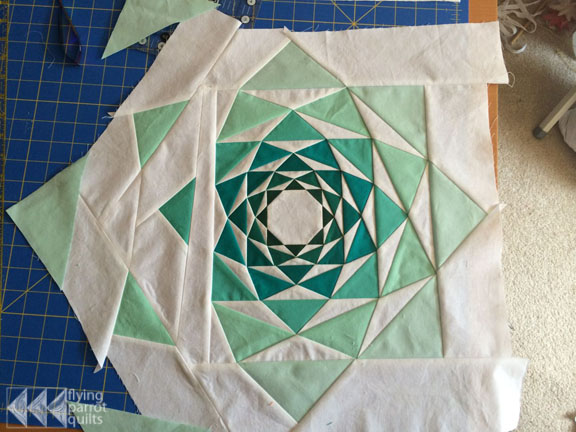 I did the two blocks individually, then joining them was the real challenge.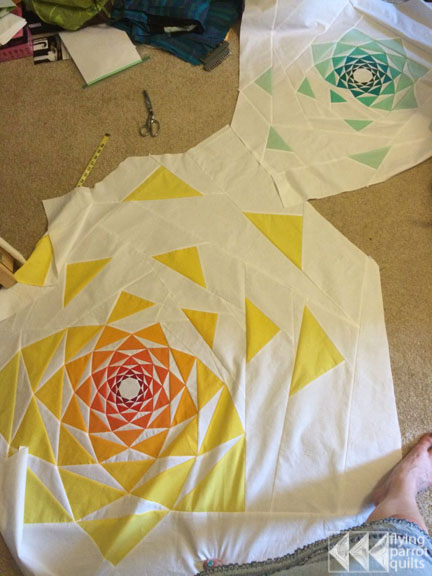 There was a lot of laying stuff out on the floor. The final joins were super awkward and ended up being some sort of weird piecing-appliqué hybrid: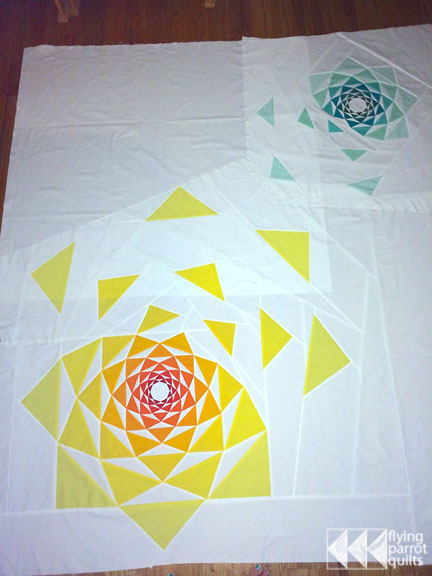 The finished top was an awkward shape, but allowed me room to trim it to size after quilting, which makes for a perfectly square quilt.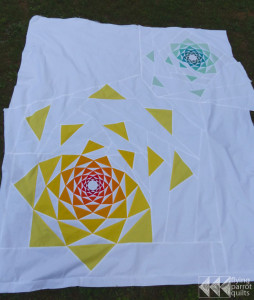 A lot of people have asked me about how much of the quilting was marked, so here a couple of pictures showing that. I went through at least an entire one of my blue water-soluble markers. All the circles and all the feathers/teardrops were marked ahead of time; only the background swirls and stippling was done without marking. This was mostly to keep the circles round, which I have a hard time with otherwise, and to keep the feather sizes consistent.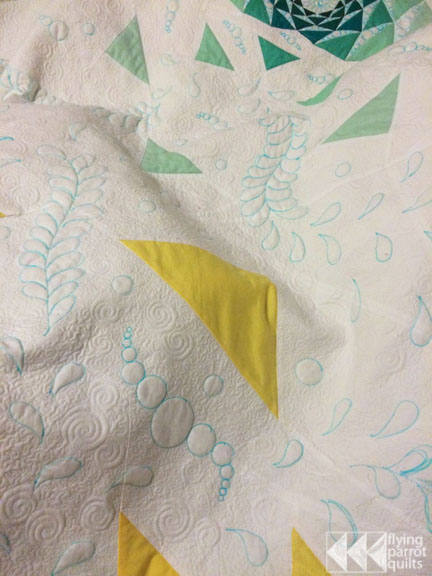 This was a picture taken while burying threads in the artichoke centers. There were a lot to bury.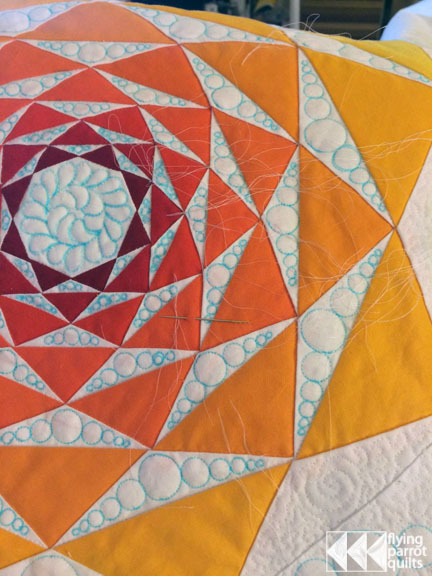 This quilt is featured in the current issue of Machine Quilting Unlimited!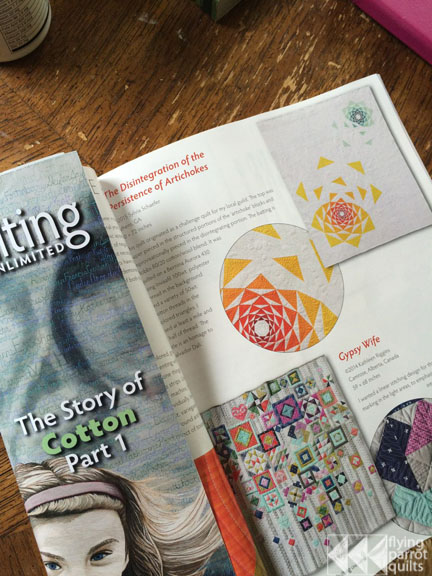 Thanks for reading this far—as promised, here are detail photos. There are also more in my original post on the (then almost) finished quilt. Then head over to the Bloggers' Quilt Festival and check out all the other amazing quilts!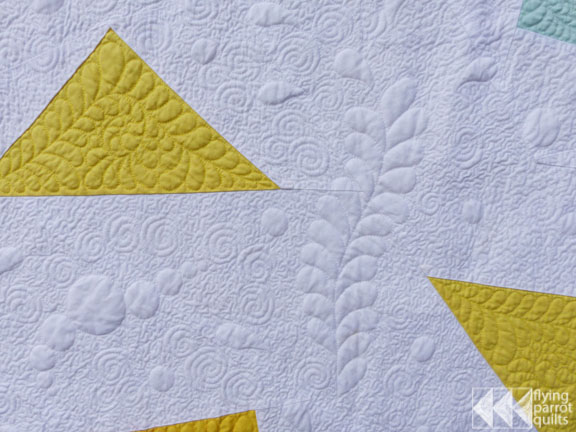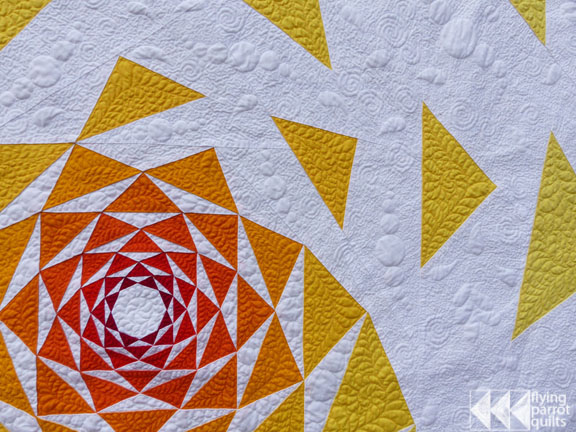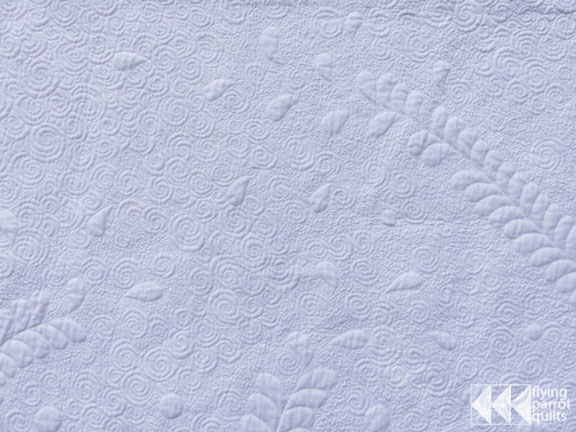 SaveSave