A while back the Modern Quilt Guild sent out fabric bundles with the instructions to try something new using the fabrics. I realized they would be perfect for a design I'd been thinking about for a little while.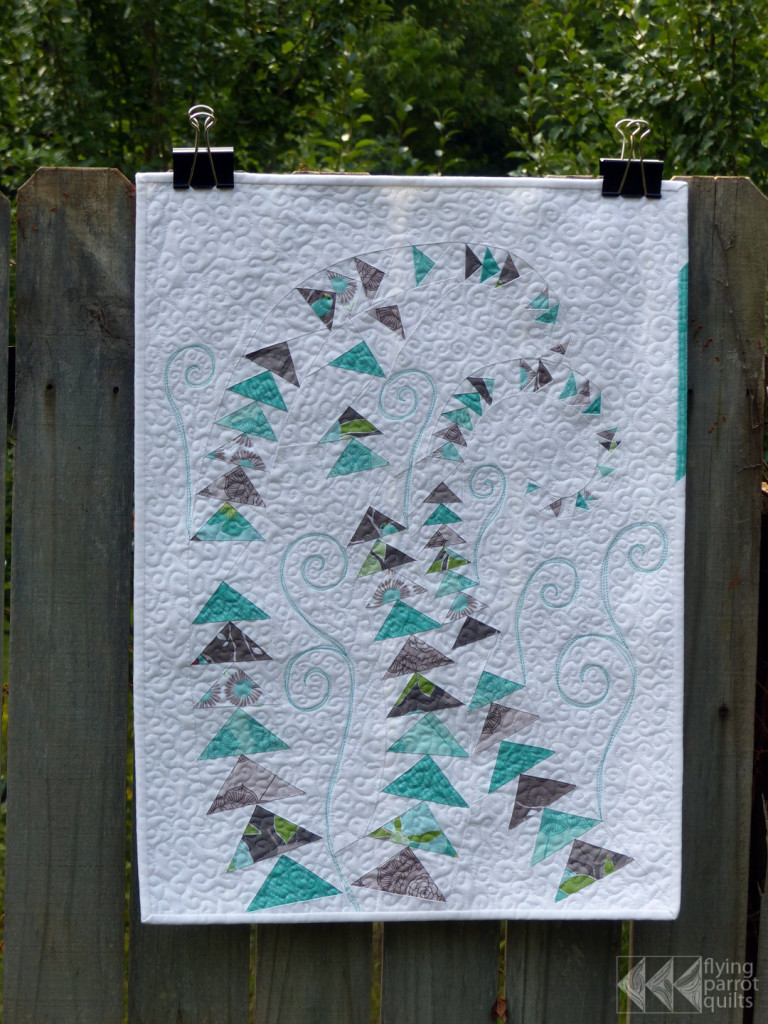 Several people told me it reminded them of ferns, so I'm calling this one "Geese in the Ferns."
The new technique I tried with this quilt was reverse appliqué. I first paper pieced the curved geese sections, then I cut out the white background sections, carefully turned under the edges, and machine appliquéd them on top.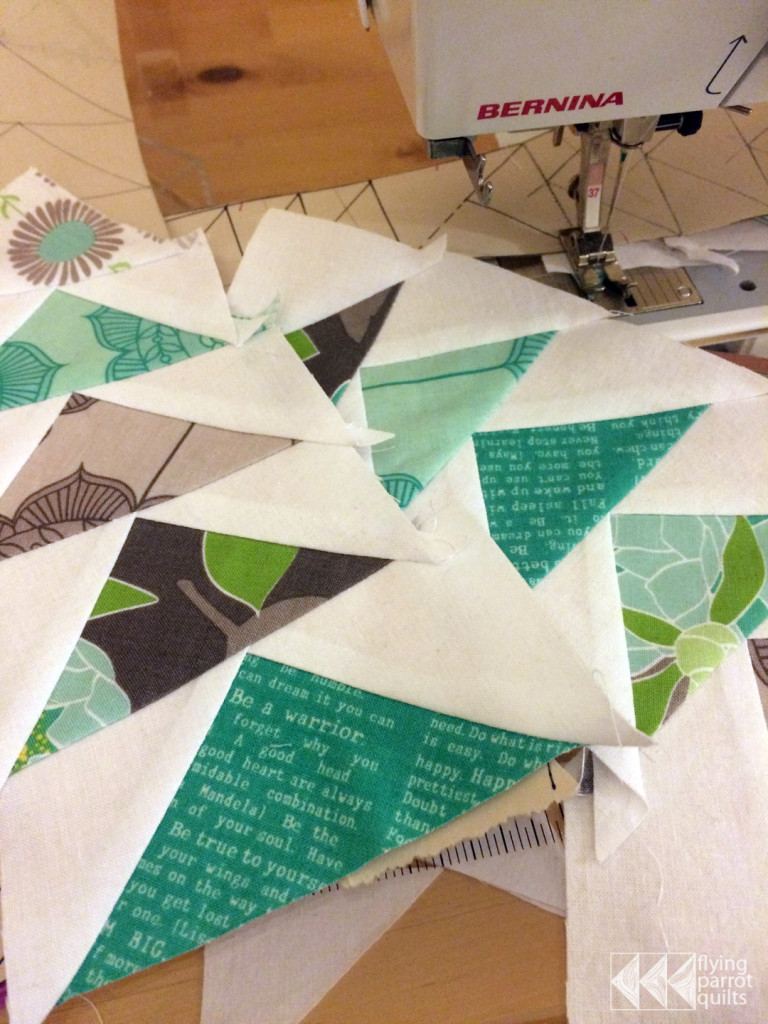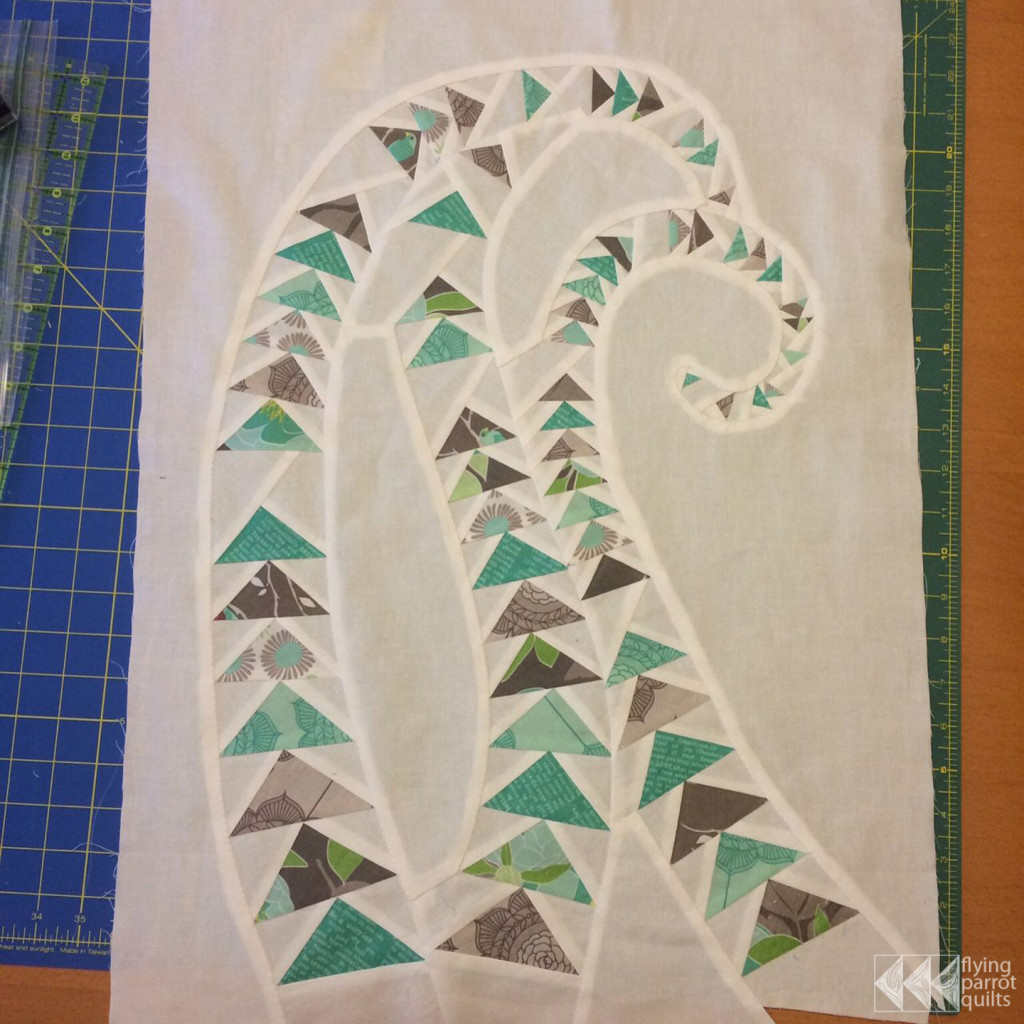 I marked registration lines on my templates to help me line them up again later, but foolishly did so using the first pen I grabbed from my cup, which turned out to be a pink felt tip pen. It made easily recognizable lines, but when I used starch to turn under the edges, it bled right onto on the white fabric and has left small pink spots in places. I haven't washed the quilt, so it remains to be seen whether they will come out, but given that I've ironed over them I'm not holding my breath. I like to say that I learn from every quilt, and this one definitely taught me a valuable lesson.
At the suggestion of my friend Marybeth, I quilted large swirls in contrasting turquoise thread. I filled in the rest with all-over small swirls using white Invisafil thread. (Marybeth had some great additional suggestions about quilting ghost triangles, but I was really just ready to be done with this quilt, particularly given the pink spots.)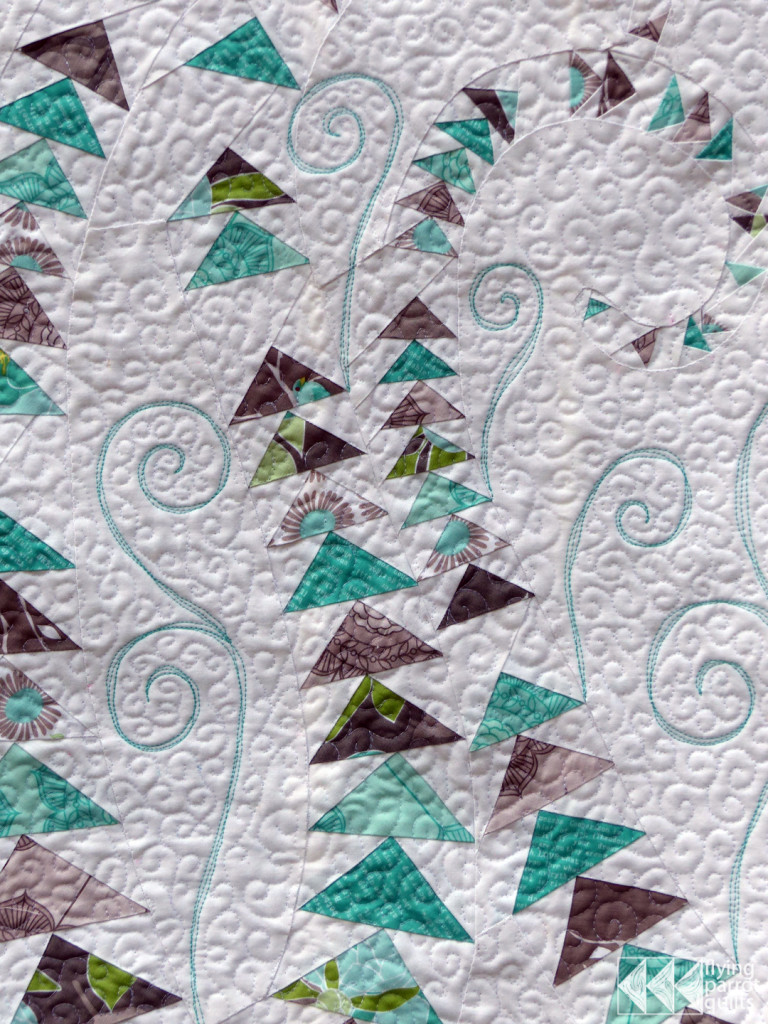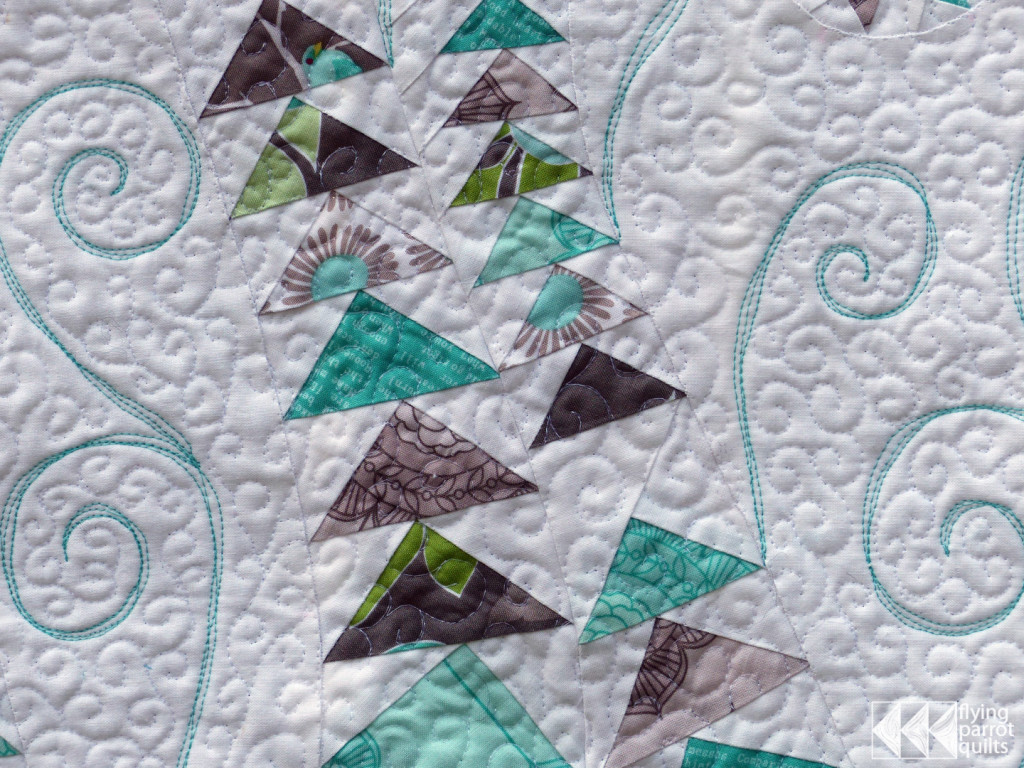 I used some of the leftover fabric on the back and a spot in the binding. Even though it's very simple, I think the back actually looks pretty interesting with the contrasting swirls.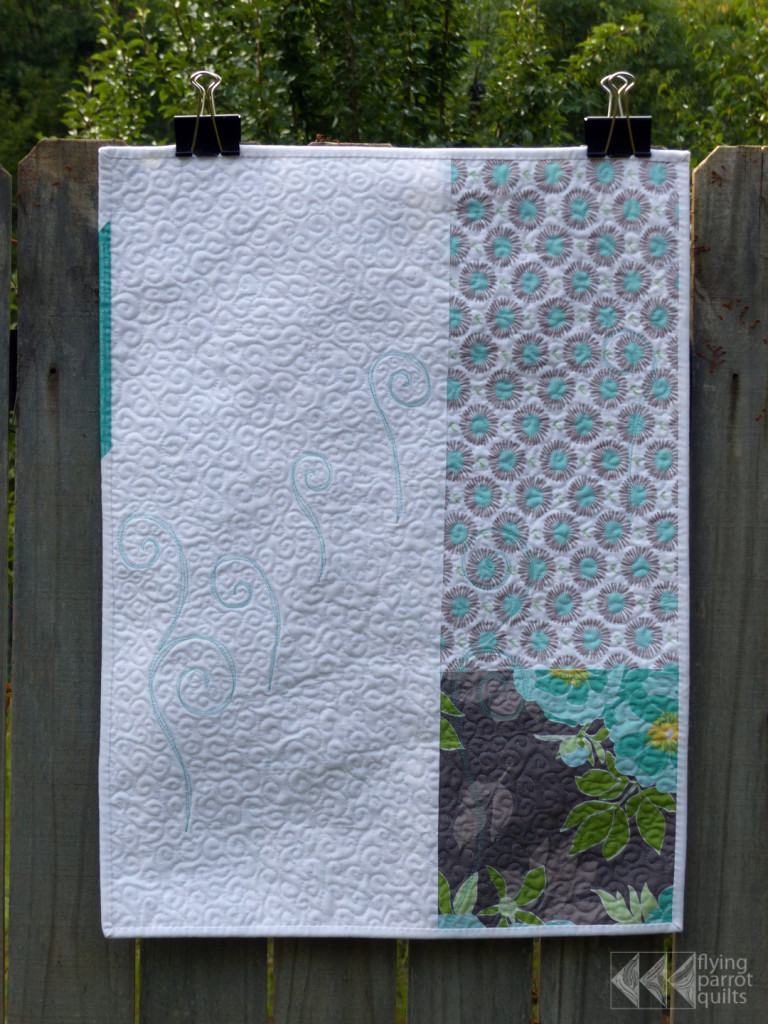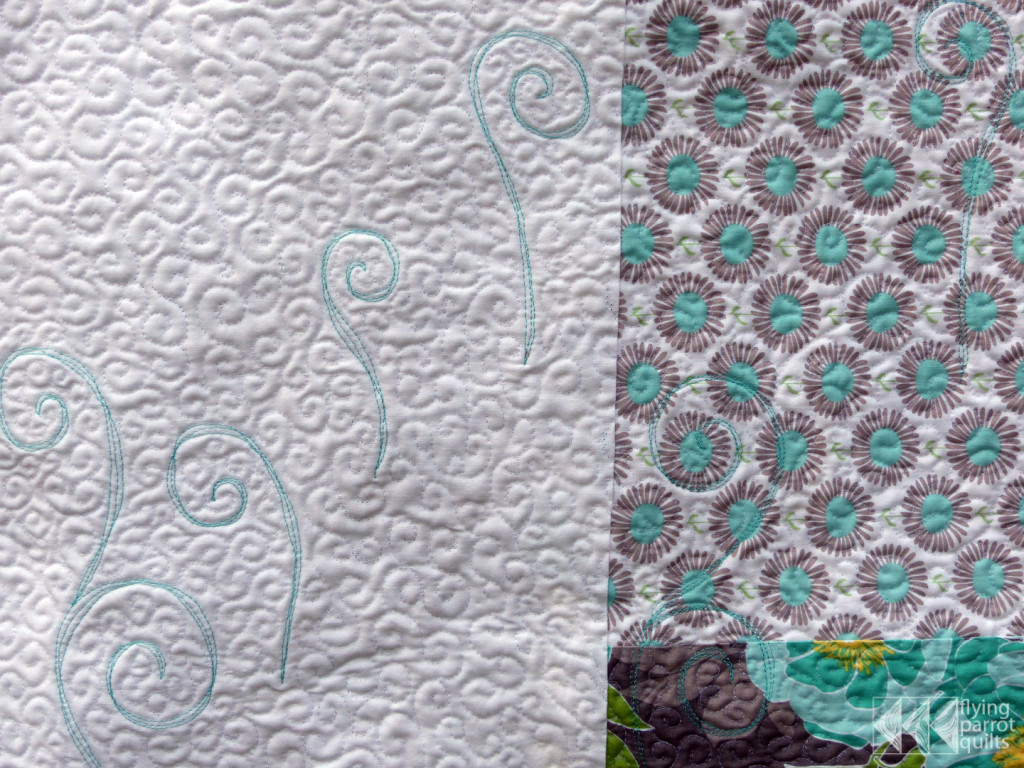 I'm working on a whole bunch of quilts simultaneously, so there should be lots more to show soon!
SaveSave