I'm pleased to announce that the pattern for Celestial Orbs is up on Craftsy (for US customers) and PatternSpot (for international customers)!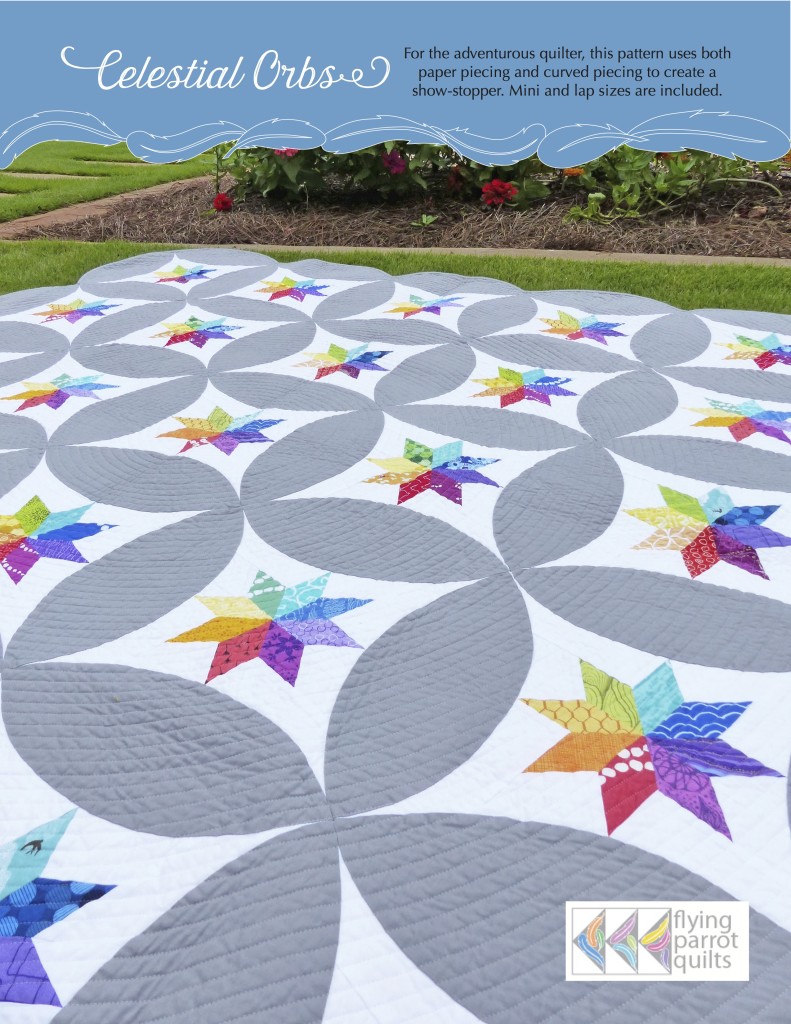 My lovely pattern testers improved this pattern greatly; you can see one version, by Tracy, here and here! Hers is Fourth of July themed, and it's lovely to see it in different colors.
I think this pattern suits itself well to a variety of fabrics. I mocked up a couple of more traditional versions. Here is the mini quilt, also included in the pattern, in traditional florals: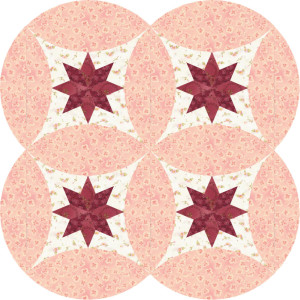 Or how about Kaffe Fassett?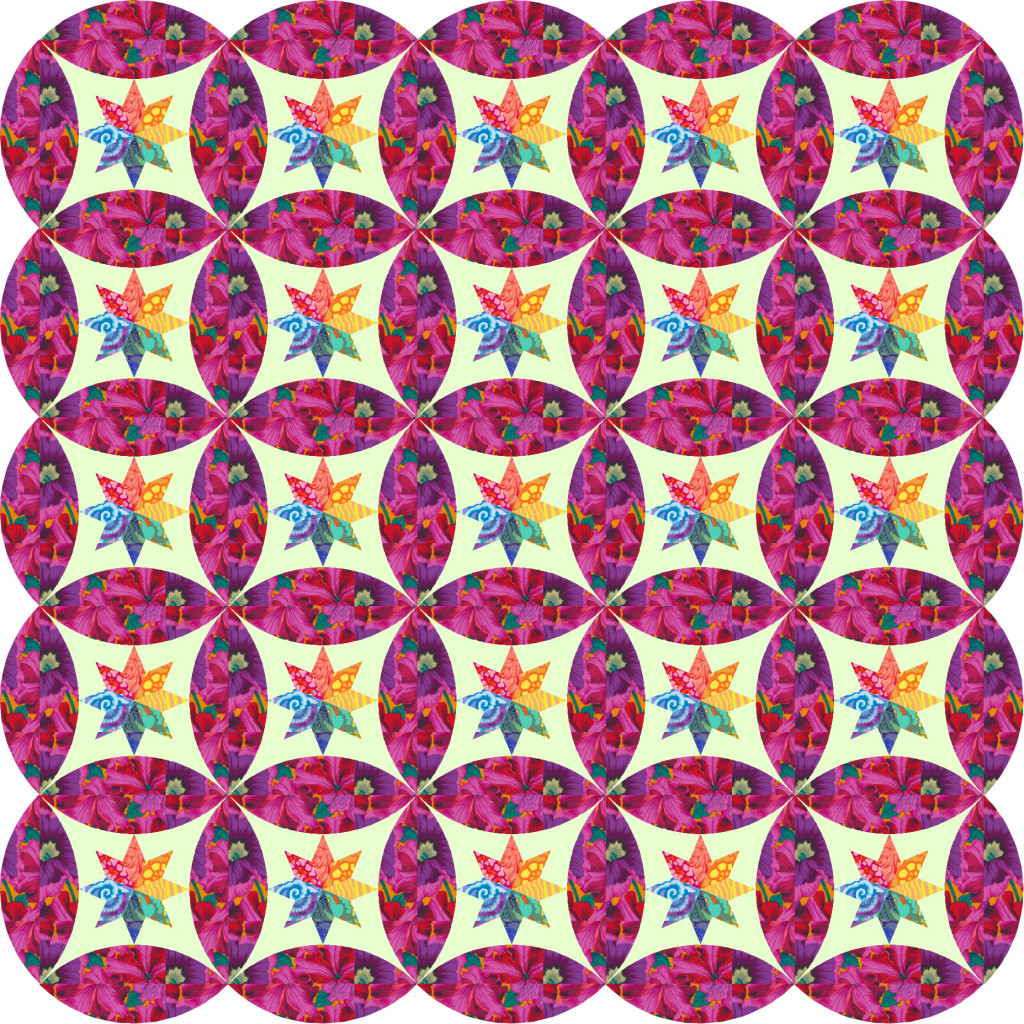 Paper piecing instructions aren't included in this pattern, but I've drawn up a free 5-page guide that covers the basics so even a beginning paper piecer can make this quilt. Click here to get the PDF, it will also be accessible from the tutorials page.
And if you make this quilt, I'd love to see what fabrics you choose!
(Edit: update to add Tracy's second post)
SaveSave