Thank you so much to everyone who stopped by and said kind things about my quilt. I read every one of them, and they all made me feel warm and fuzzy! I'm working on a pattern for the quilt, so please check back if you were one of the people who really wanted to make this same quilt!
The winner of the Peppered Cottons bundle is Carol. Congrats Carol!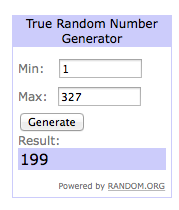 For everyone else, here's some eye candy! I went to the AQS show in Chattanooga a couple of weeks ago to see my quilt hanging: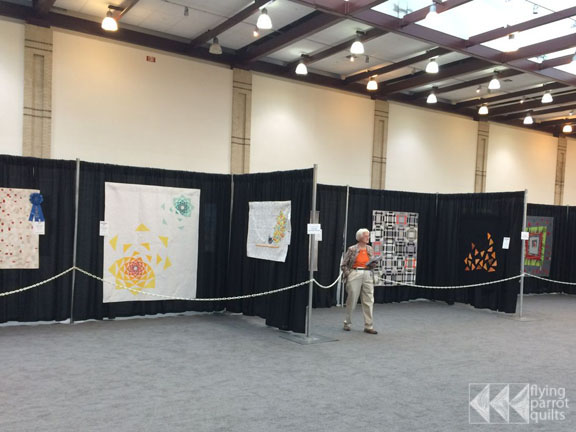 The show was great, and it was so fun to see my quilt in a display of this caliber. Here are some of my favorites from the modern category!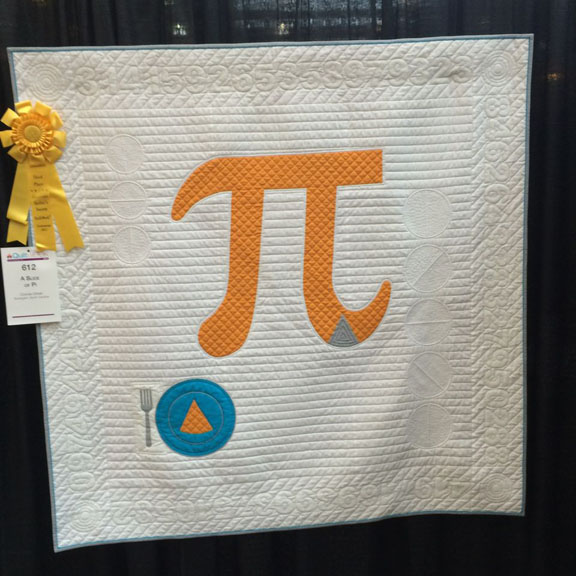 The quilt above really appealed to me because of my love of scientific quilts. I got to chat with Connie for a while while we were waiting to pick up our quilts, and she said she had made this in celebration of the Pi Day of the Century last March (3/14/15). It features the first 100 digits of pi!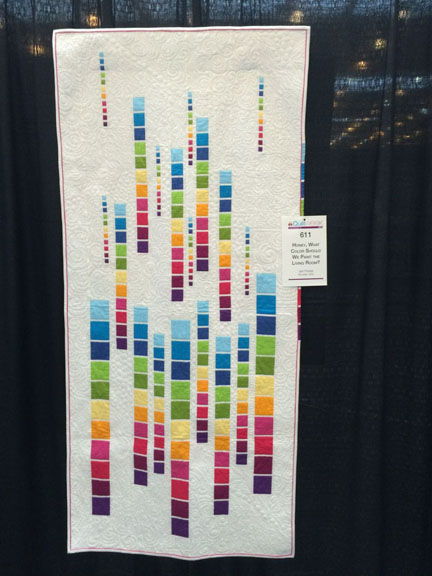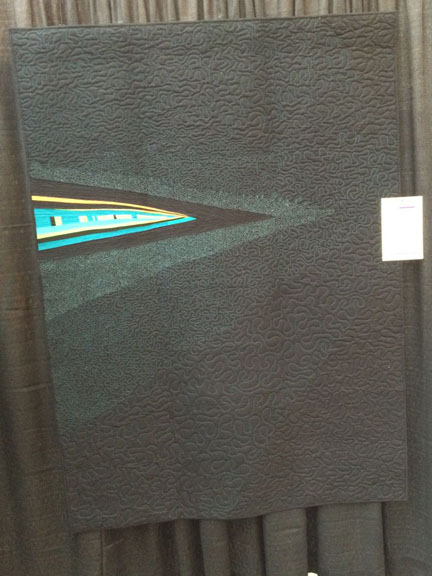 The next two appealed to me because I love birds: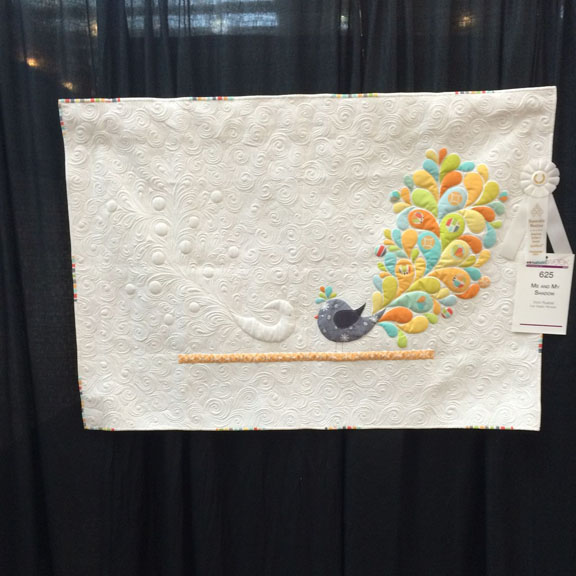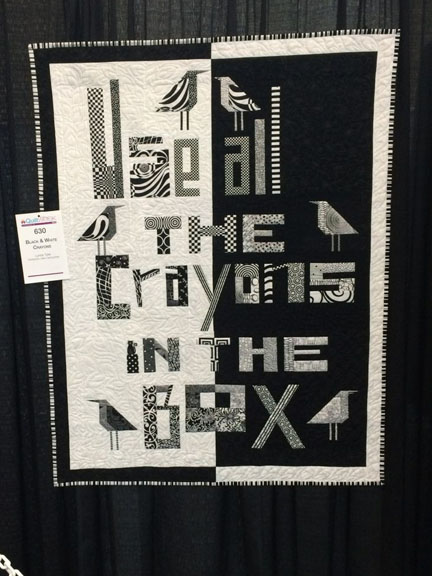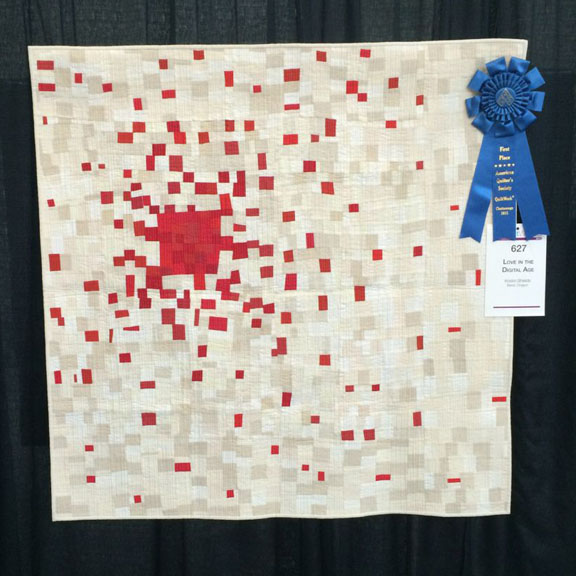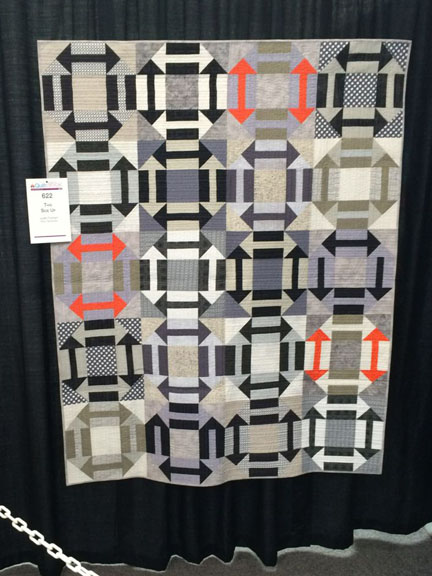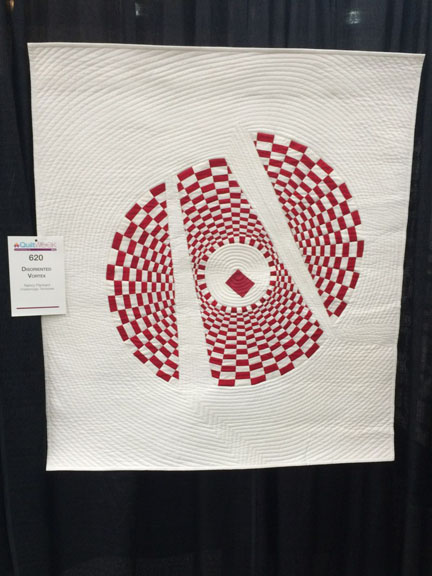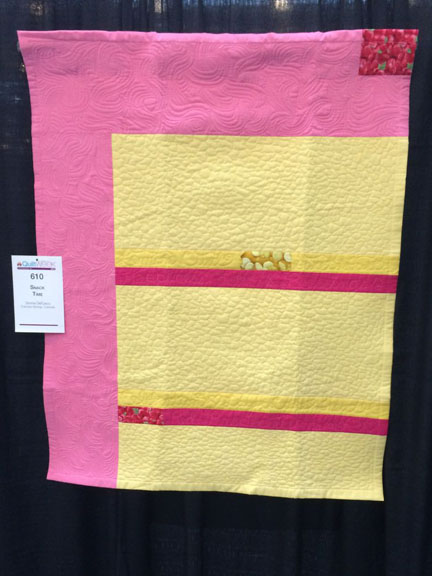 Next up on my project list: making something with the fabric I bought while there!
SaveSaveSaveSave