I am SO EXCITED to finally get to show you this quilt! It's called "Meeting of the Geese," and if you're a member of the Modern Quilt Guild, this is the January Quilt of the Month, which means that you can go get the free pattern on the community website right now—check your email for the link!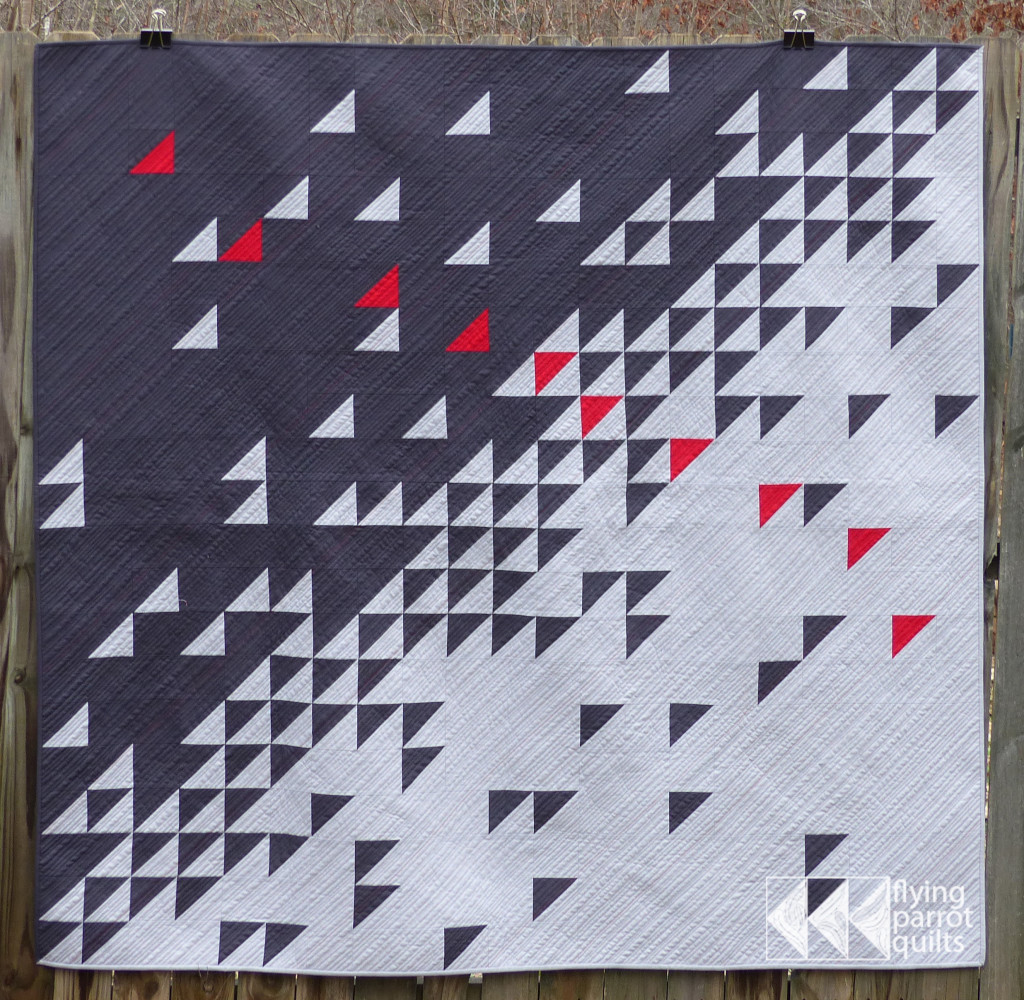 Although this quilt is called "Meeting of the Geese" because it reminds me of flying geese blocks so much, it's actually just a whole lot of half square triangles, which makes it easy.
It's based on a block called "North Wind" that I ran across while browsing the block library in Electric Quilt: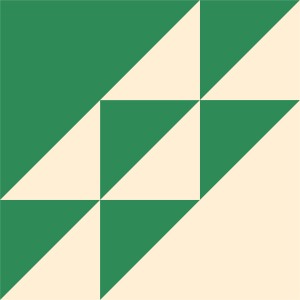 The easiest places to see the block are in the top right and bottom left corners of the quilt.
The quilting is all straight-line quilting done with my walking foot. I decided not to space the lines evenly, and I seriously love the texture that created.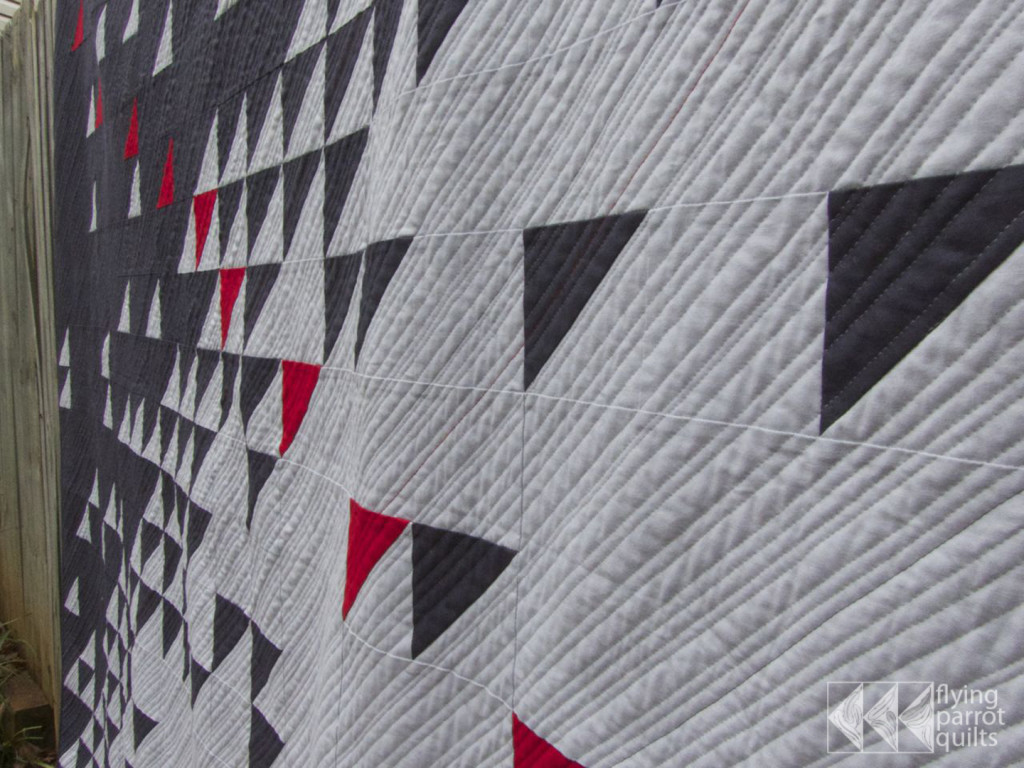 I used mostly matching thread on the light and the dark half of the quilt, but interspersed it with some contrasting lines, including some red ones, every now and then for a little added interest.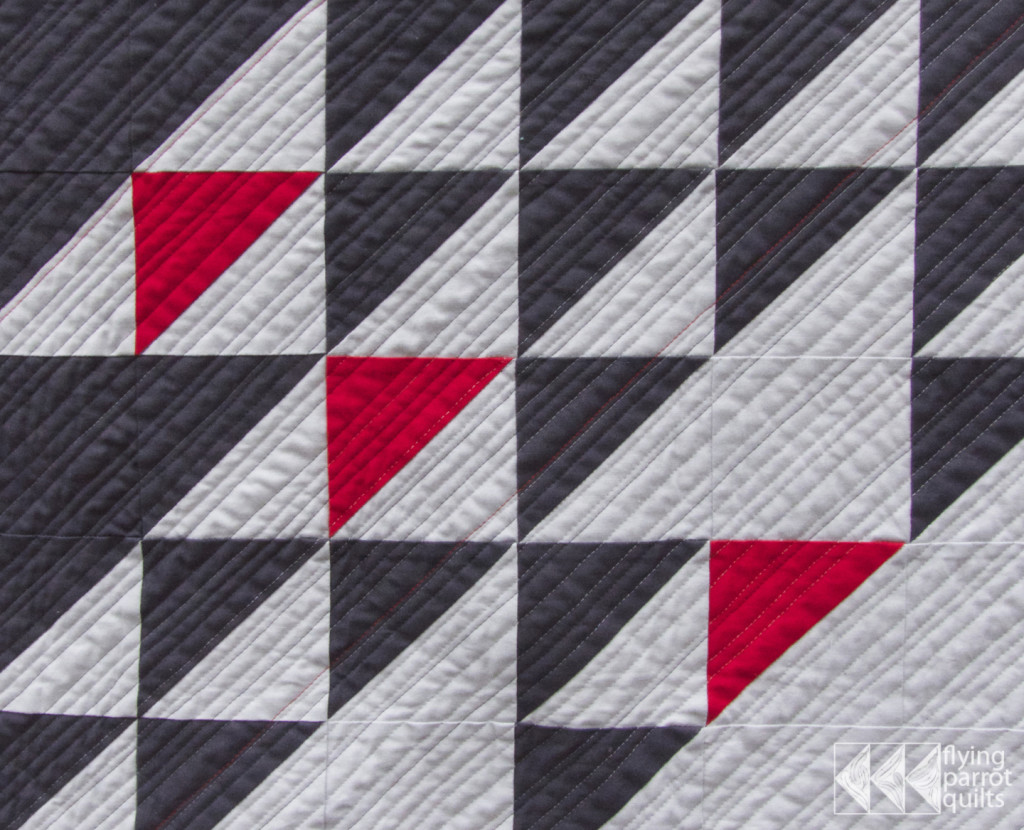 One of my favorite parts of this quilt is the two-colored binding that changes color right at the corner. I've done this before, but I think I found an easier way of getting it accurate, and the instructions for that are included in the pattern!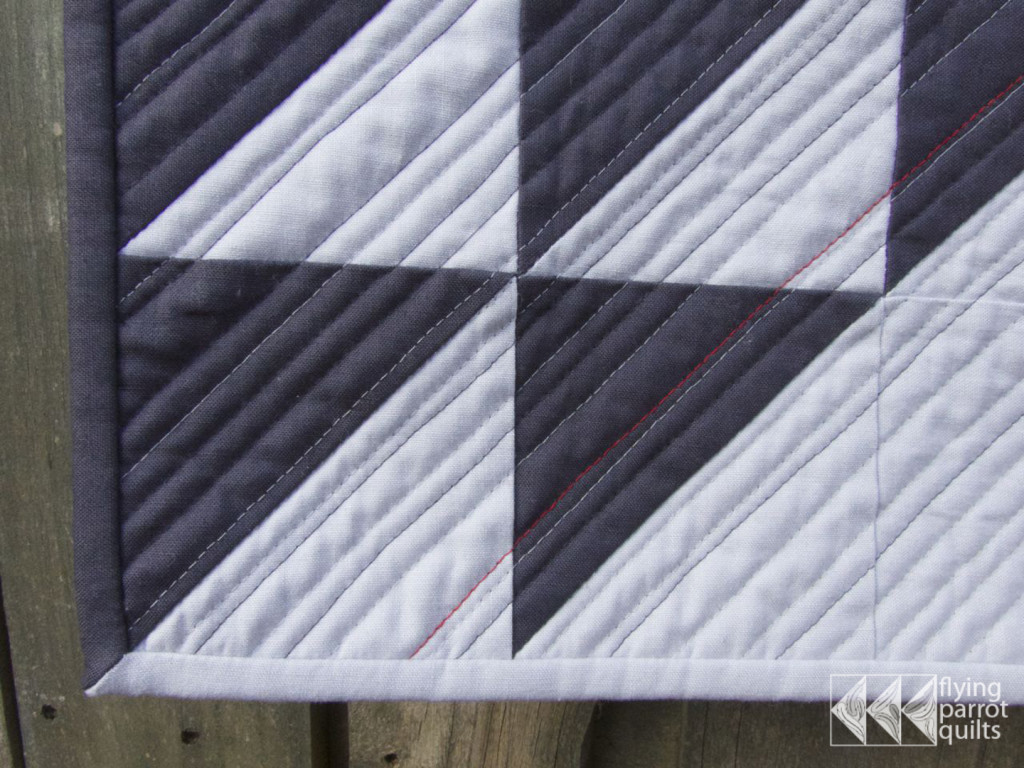 It's backed with a fun red print that matches the red accents in the front of the quilt.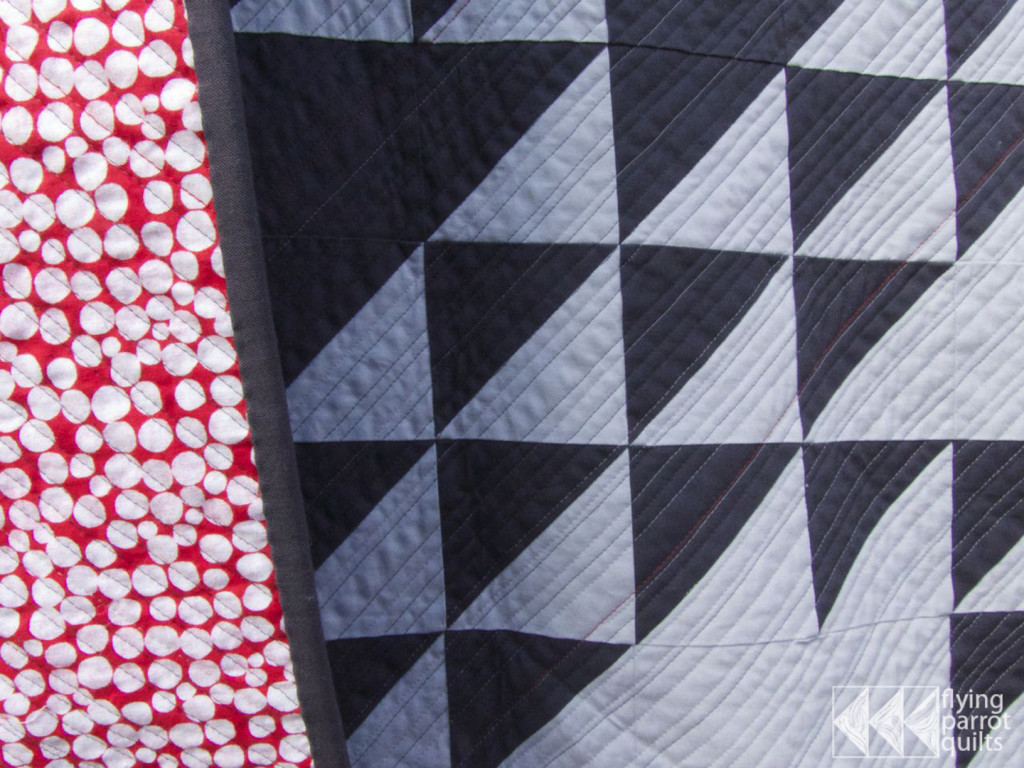 Quilt Stats:
Dimensions: 63″ x 63″
Fabrics: Northcott Glacier, Kona Charcoal, Kona Ruby
Batting: Hobbs 80/20 blend
Threads: Invisafil 100-weight polyester (grays), Aurifil 50-weight cotton (red)
Backing: Fresh Pick by Suzy Pilgrim Waters