I'm excited to reveal my latest quilt pattern, "Red Diamonds"!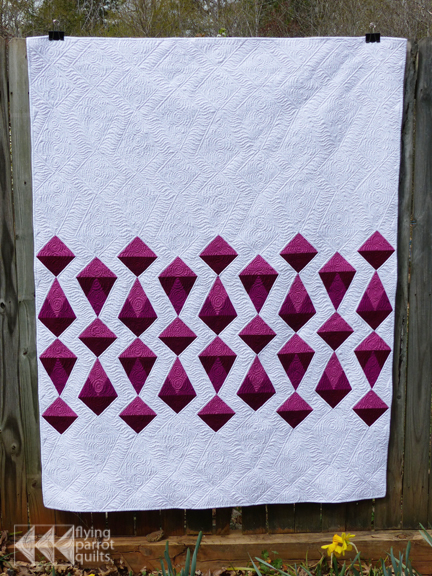 It is based on a traditional block called "Red Peony Buds." The pattern for this quilt has just been released in the Spring 2016 issue of Modern Patchwork magazine.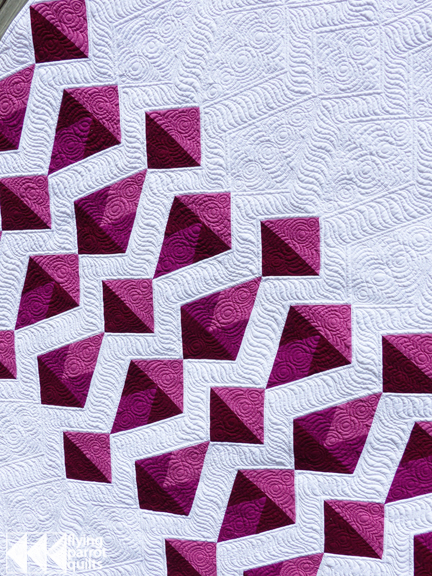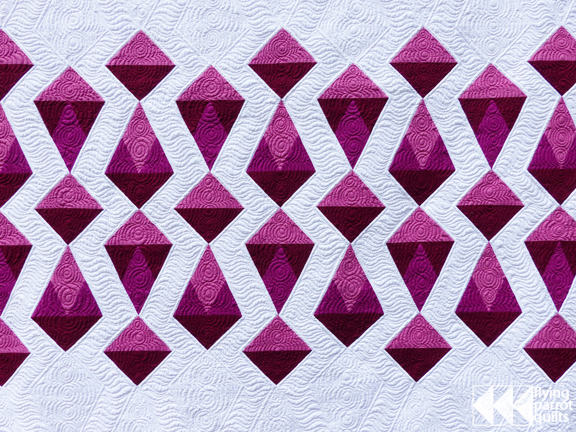 Because of time constraints in getting this quilt finished, I asked my friend Marybeth Tawfik to longarm quilt it for me, and I love what she did with it! I knew I wanted her to extend the zigzag pattern between the diamonds into the negative space, but she chose all the fun swirly fills.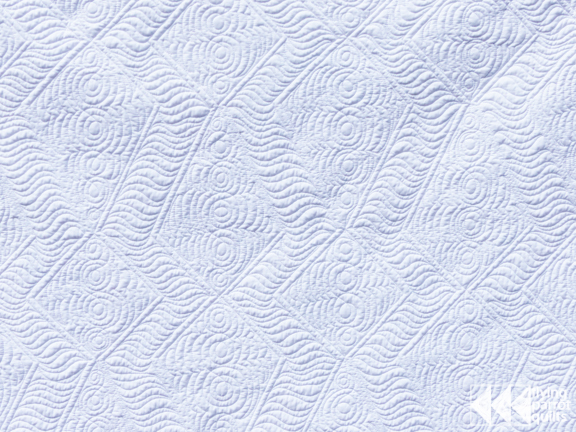 I backed it with a Cotton + Steel print that matched the colors on the front beautifully: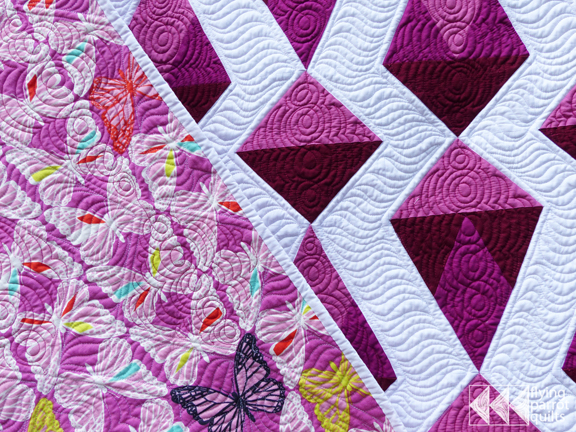 This pattern is approved by Mother Nature—a cute little American Toad showed up while I was taking these photos! (Look closely and you'll see it in the full quilt picture above, too!)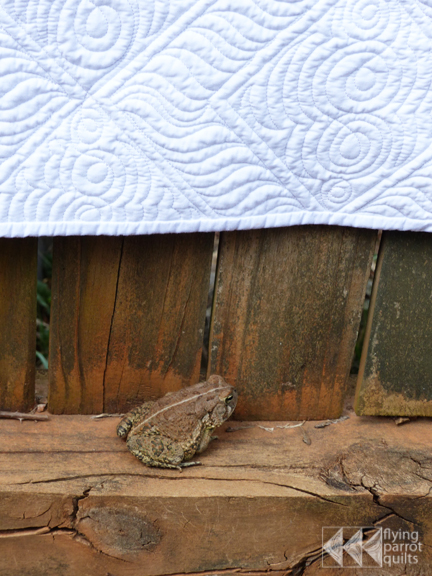 Get your copy of the magazine here in digital format, or preorder a paper copy (on newsstands on April 19)!