This week we're bottling fame, brewing glory, even putting a stopper on death piecing Variable Potion Blocks, so called because you have lots of options on what size to make your potion blocks. These potions are also a great place to show off some more fussy cuts.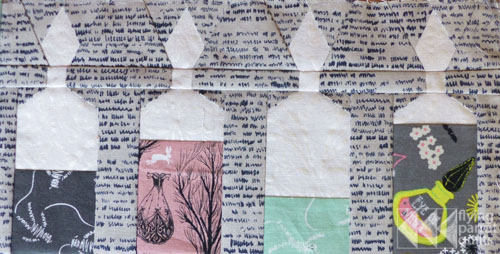 The paper piecing pattern is here. For this quilt, you'll need four different blocks:
6" x 6" (two short potions)
9" x 6" (three short potions)
12" x 6" (four short potions)
6" x 9" (two tall potions)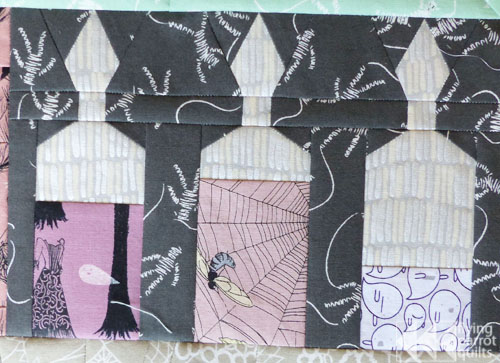 Full instructions are in the pattern, but here are just a couple of hints. First, how full the potion bottles are is merely a suggestion. To change the levels of your potions, just change the position of the line between sections 1 and 2, like I did here with a red pen: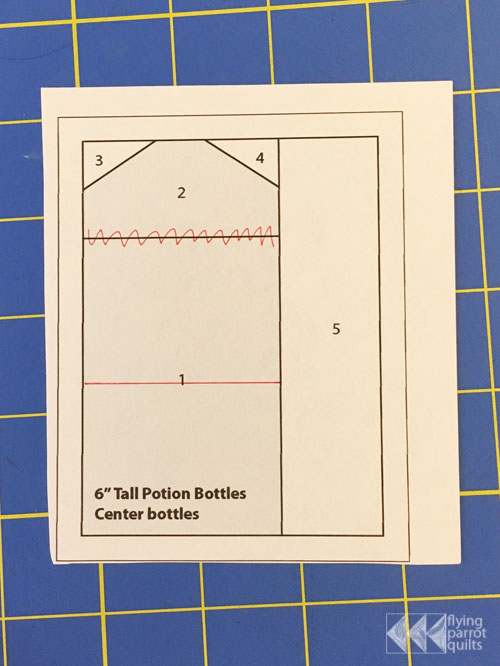 For the four-potion block, you will need two center pieces for the tops and bottles for the four-potion block.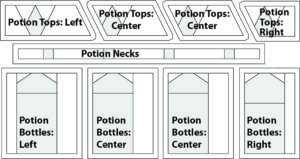 You will need to insert one additional potion neck section into the existing three-potion neck section.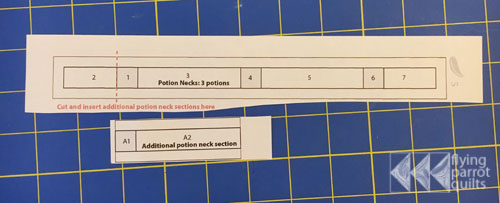 Begin by cutting along the red dashed line.

Stick some tape (washi or masking tape—remember, scotch tape melts! 🙂 ) on the back of one of the sections, like this:
And carefully line up your pieces. You may want to use a ruler to check that the horizontal lines stay straight. Repeat for the other side.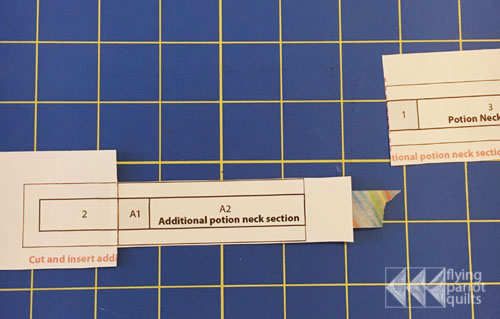 Your finished section should look like this.

Here are the rest of my potion bottles: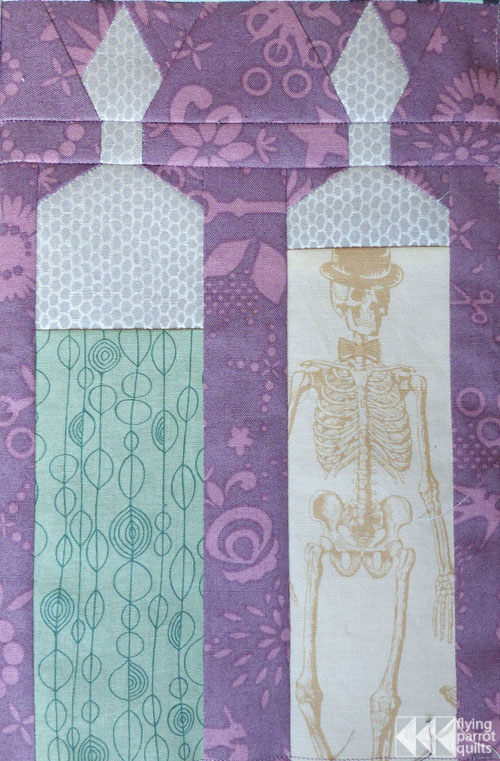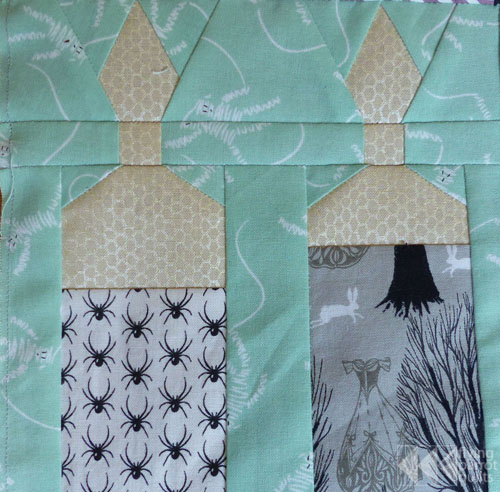 Are you a potions master, or did stitching these blocks make your cauldron melt into an unrecognizable heap? Post your creations on social media with #epichalloweenqal.