I also had several quilts hanging at QuiltCon. It's always so fun to see them in a show setting!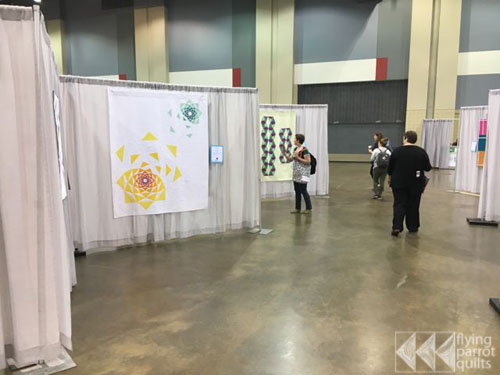 I accosted some passers-by to take my picture.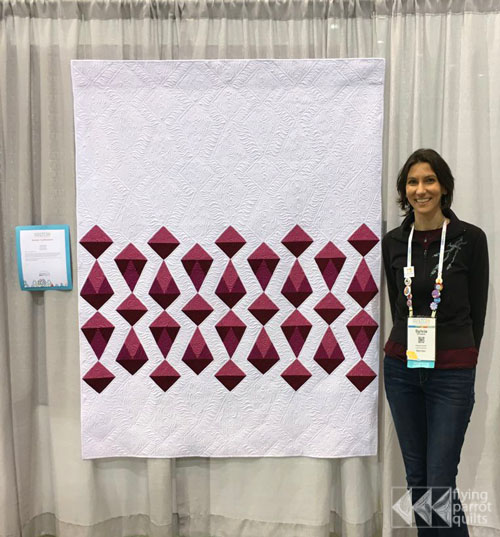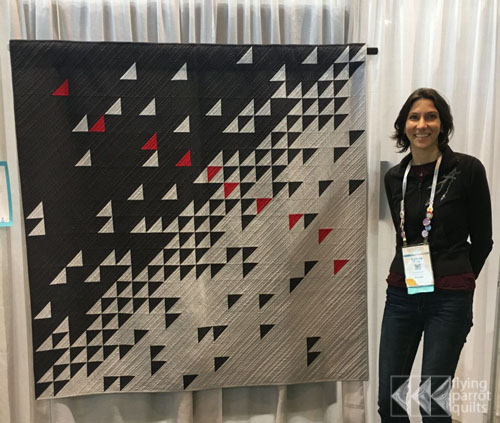 One of the highlights was the mini quilt swap that the MQG organized. The partner I made for unfortunately decided not to come to QuiltCon after all, so I had to mail mine ahead of time. My partner, though, turned out to be my super-talented roommate Cassandra Beaver, and she made this stunning mini for me: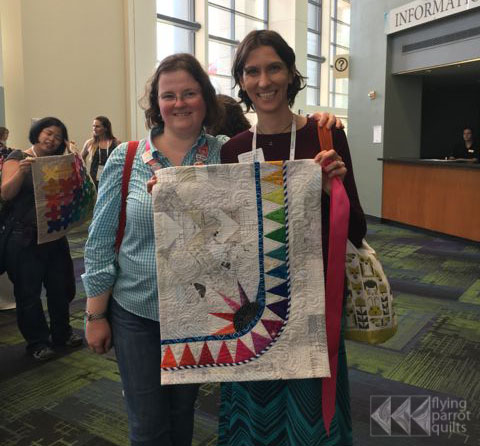 I also took several classes. Hands down my favorite was screen printing with Karen Lewis. We hand cut stencils out of newspaper in this class—I was shocked that this worked, as I thought the paint would soak right through, but it worked beautifully.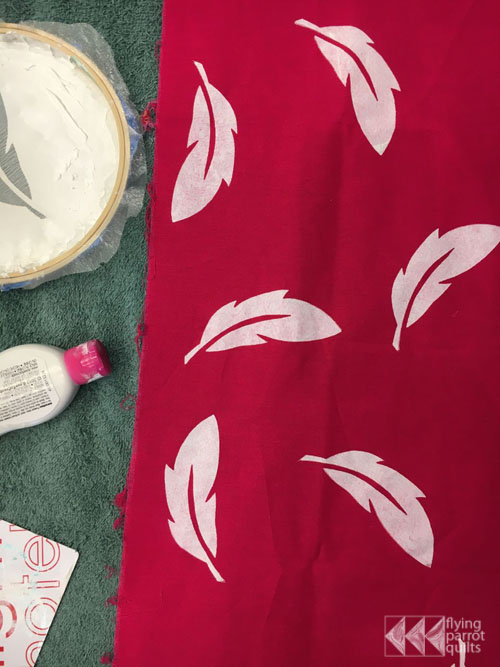 My first attempt at a stencil was too detailed, and my microscopic sea creatures didn't print terribly well (they kept losing antennae), but my feather stencil worked out really well and I printed up as much fabric as I could in the remainder of class.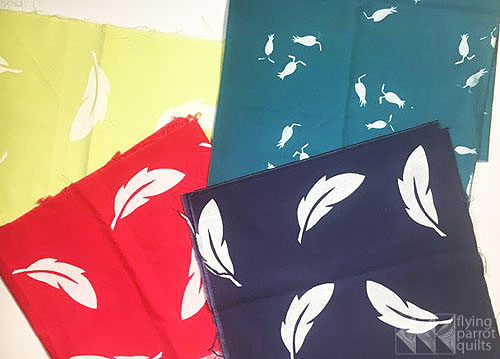 True story: I was feeling really uninspired after the sea creatures, and was just sitting there trying to think of something to make, feeling like class time was a-wasting. Fortunately, Karen brought chocolates, and when I remembered that, I went for a walk to the bag of chocolates. As soon as I grabbed one, inspiration struck! So, in this class I also learned that when in doubt, eat chocolate.
I've loved Karen's fabrics for quite a while now, and this was probably my biggest fangirl moment. She was kind enough to take pictures with us!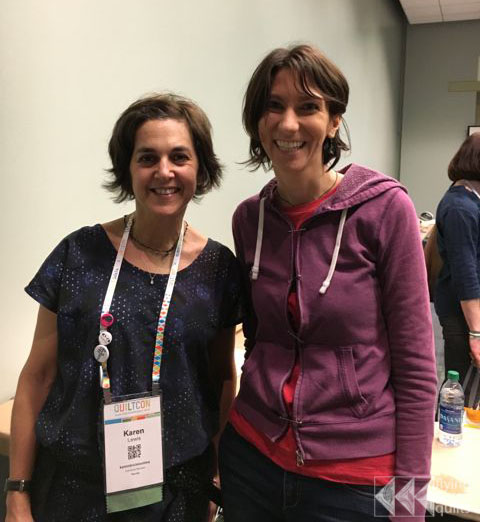 Another class was Natalia Bonner's Straight Line quilting class. Not too bad for my first time trying rulers on a longarm (I only just got a ruler foot for my domestic)!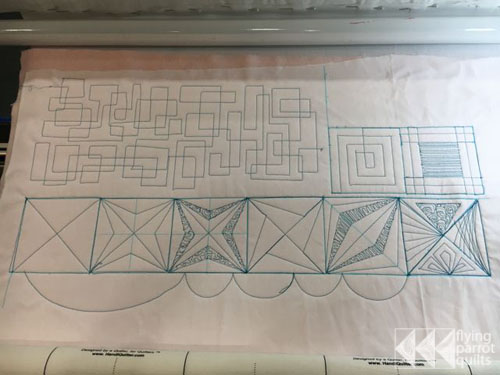 I also took a handwork class from Heidi Parkes. We tried several different techniques that allow your hand stitches to show, including a shadowing technique where you put dark fabrics or thread underneath thin white muslin. I think these will be fun to play with in small quilts, and I was therefore inspired to stock up on perle cotton at the show.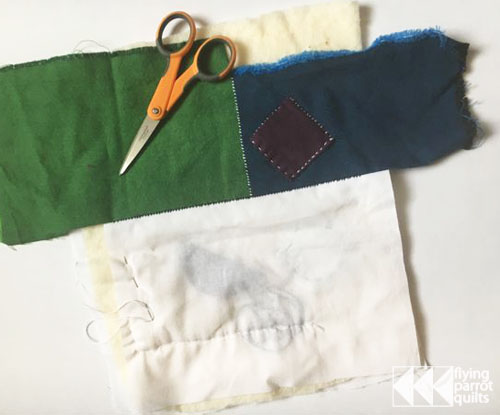 QuiltCon is particularly generous in all the swag the vendors offer up…
And of course I couldn't resist all the lovely modern fabrics in the vendor booths.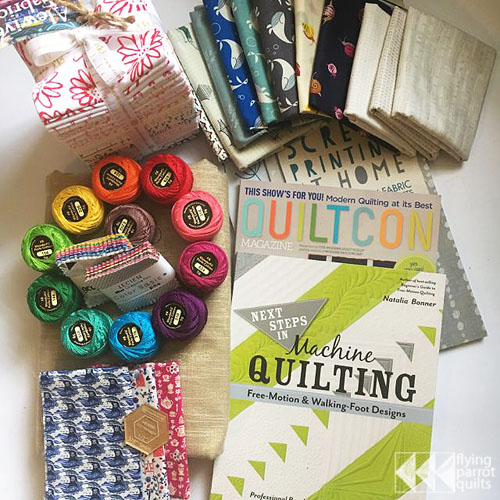 There's one more purchase I made that isn't in the picture because it hasn't arrived yet, but I can't wait to show you. Exciting changes are coming!
SaveSave