Man oh man, I've been so busy quilting that life got away from me and I neglected to blog! I hinted at a big purchase at QuiltCon, and it's arrived and been set up for a little while now. That's right, I finally bought a longarm!

I'm not sure what the UPS guy thought, but he certainly got his workout that day.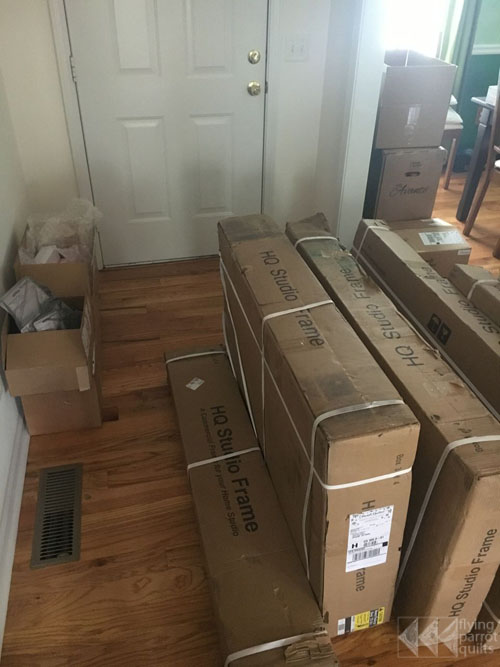 A few days after that, representatives from the local dealership came over to set up and train me on it. The assembly took several hours on its own—first, the table.
This is clean and neat by the standards of my sewing room, by the way.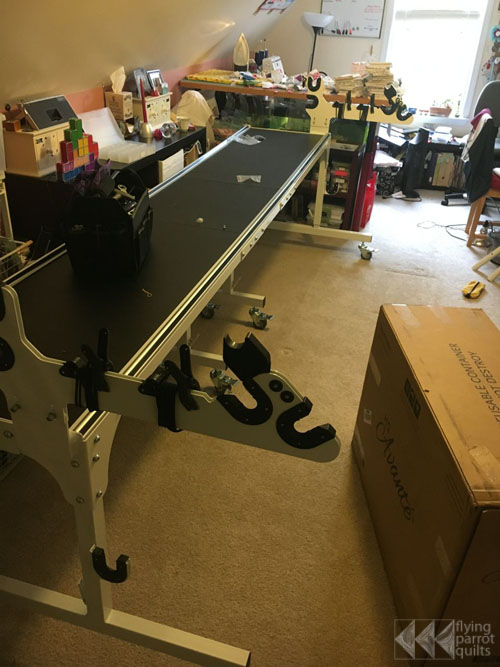 Getting the box with the actual machine head up the stairs was the worst part of this experience. I definitely got my workout that day!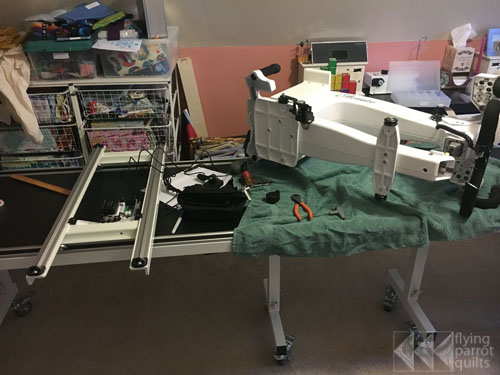 So now the view looks like this!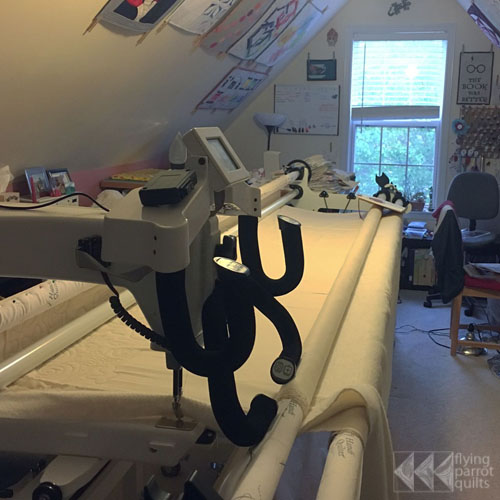 The first order of business was to load two yards of 90″ wide muslin on the machine and practice my way through those.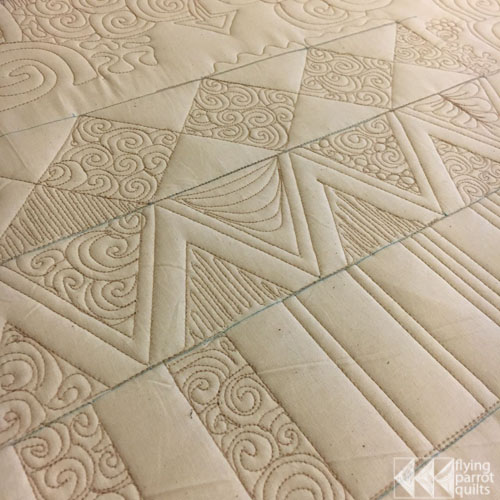 I'm super excited about the ruler work possibilities on this machine. My free motion quilting is not as good as on my domestic machine yet, but I'm feeling confident it won't take me another 10 years to get to the same level on the longarm! I've moved on to some real quilts now, and I promise I won't make you wait another month and a half to see them all!
SaveSave