This is the second quilt I've finished on my new Handi Quilter Avanté! (The first one is lovely, too, but I'm afraid I have to make you wait a little while to see that one.)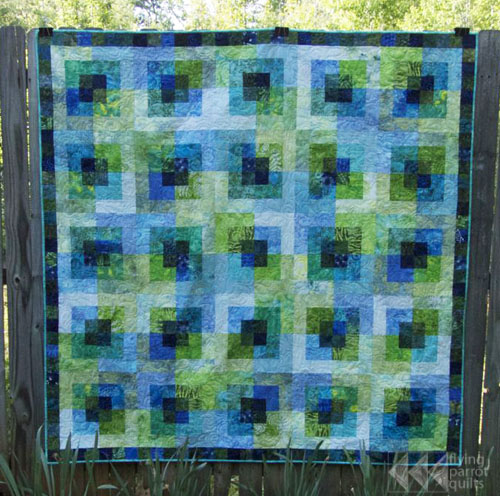 I haven't worked with batiks much lately, so it was fun to dig back into that stash. I also worked from someone else's pattern for a change—this is "Four Square Lap Quilt" from Cozy Modern Quilts by Kim Schaefer (no relation).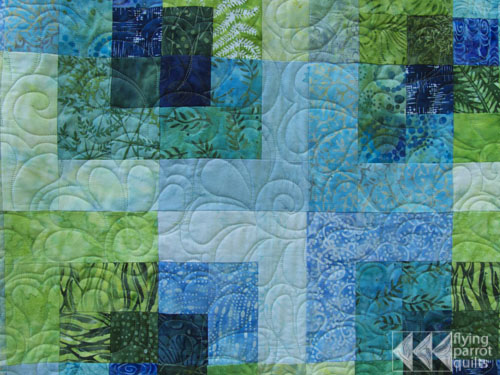 For my first free-motion quilted quilt on the new toy, I chose an all-over feathered swirl pattern, and I was so pleased with how it came out. I think I will be using this design again!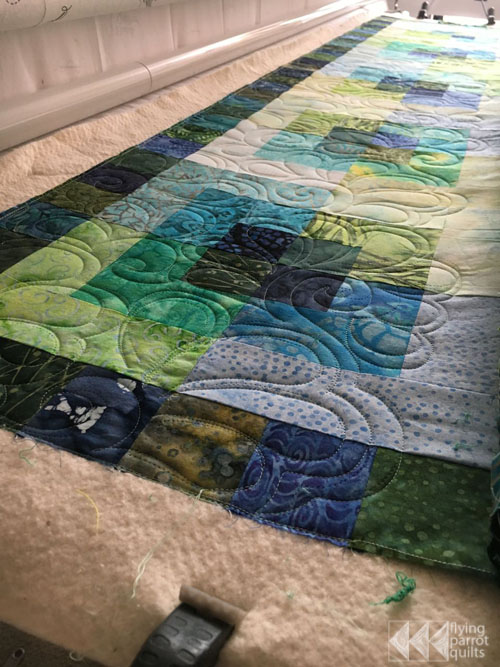 I did learn that the combination of batiks, a batik backing, and cotton thread was not the best; I had to give up on the first 40-weight YLI thread I chose and switch to a 50-weight Aurifil, but in the future I think I will stick to polyester thread for batik quilts, as it still broke quite frequently.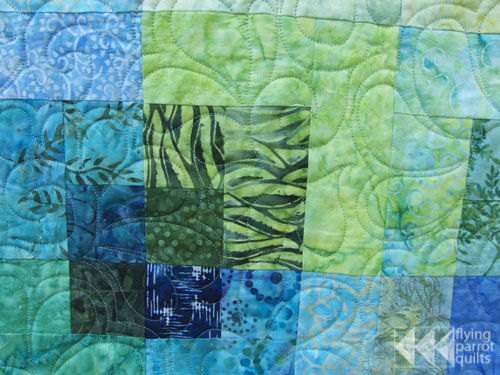 In the end, the solid mint thread worked really well.
I had an extra block left over, which I pieced into the backing. I really kind of like this quilt design, too, although I also will not piece batik backings in the future.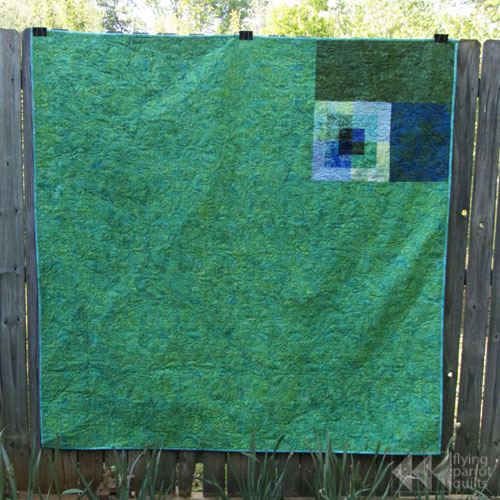 It all worked out in the end, though, and I'm really happy with the way it turned out. I just need to add a label, and then it can be off to its new home!
Quilt Stats:
Finished size: 64″x64″
Thread: Aurifil 2830 (50 weight)
Quilting stitches: 113,519
Batting: Warm & Natural
SaveSaveSaveSaveSaveSaveSaveSaveSaveSaveSaveSave