Earlier this year, I taped two segments for Season 2 of Fresh Quilting, and the first of the two episodes featuring my segments is airing this week on the website. If you're a Modern Quilt Guild member, you can binge-watch the entire season online (and Season 1, too)! Not a member? Here's how to join.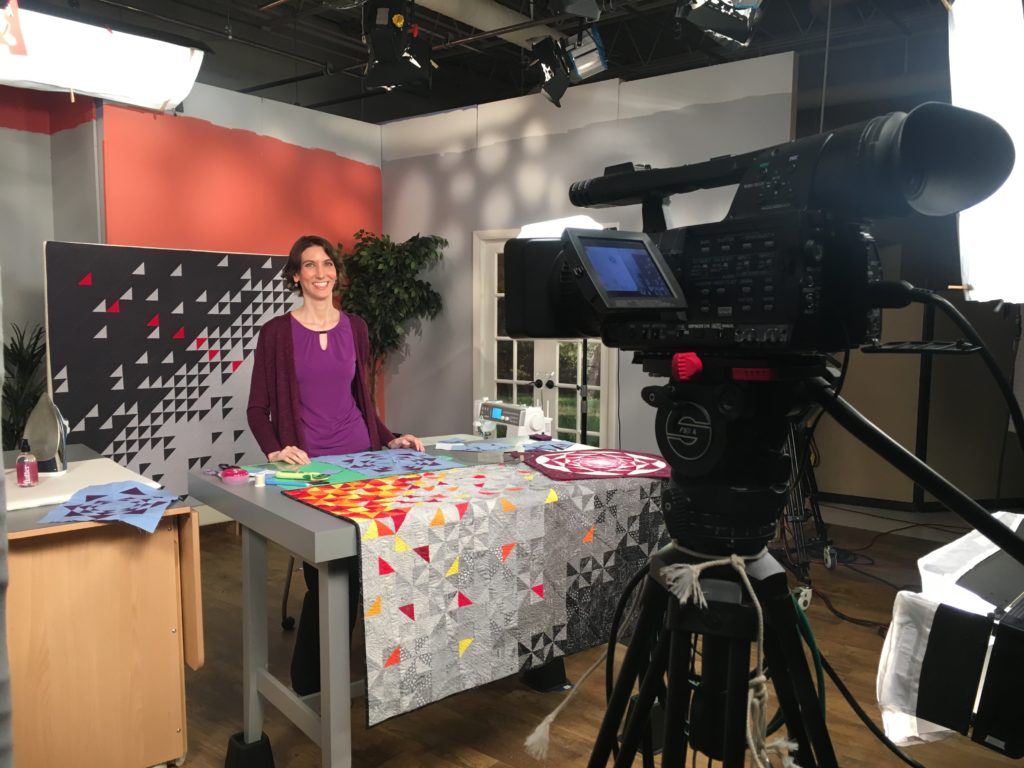 This week's segment is all about matching your binding to your piecing, and I show you how to match up both straight and angled binding.
Unfortunately, the segment was only 10 minutes long so I didn't have time to show you how to match up binding colors when they meet at the corner as in the quilt behind me in the above photo, but if you're interested in learning, the instructions are included in my pattern for Meeting of the Geese.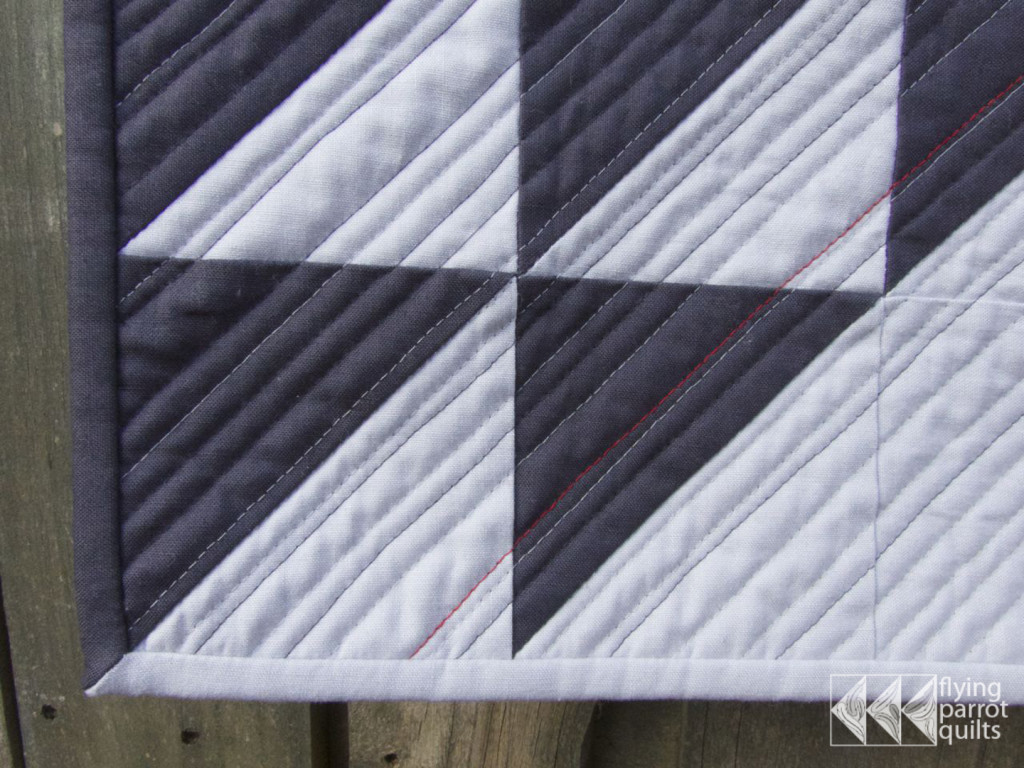 The MQG has been kind enough to sponsor a giveaway for your chance to win a membership to the MQG so you can take advantage of all their great content (like the pattern of the month that I released with them earlier this year)! If you're already a member of the MQG, you'll get a QuiltCon goodie bag.
To enter the giveaway, leave a blog comment! You can say anything, but if you need a prompt, tell me what aspect of your quilting you'd like to improve on next year. For an extra entry, follow me on Instagram and/or Facebook (and leave another comment telling me you did). Giveaway runs through noon on December 29.
GIVEAWAY CLOSED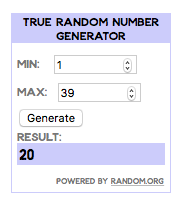 Congrats JillB!